オオカミブレード
~Wolf Blade~


"Throw me to the wolves & I'll return leading the pack"
www.youtube.com/watch?v=AVz6zK…
My Text Logo Was Made By


The GIF & Vid of My OC Were Made By









"The Price of Freedom is high. It always has been. And it's a price I'm willing to pay. And if I'm the only one, then so be it. But I'm willing to bet I'm not."


"Staying Together is More Important Than How We Stay Together."


"Today, In The Name of Freedom. We Take The Battle To Them."


"I used to want to save the world. To end war and bring peace to mankind; but then I glimpsed the darkness that lives within their light. I learnt that inside every one of them there will always be both. The choice each must make for themselves — something no hero will ever defeat. And now I know... that only Love can truly save the world. So now I stay, I fight, and I give — for the world I know can be. This is my mission now. Forever."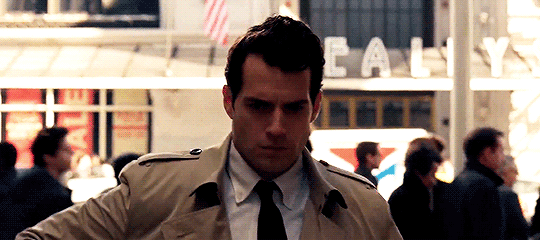 "Dreams save us. Dreams lift us up and transform us. And on my soul I swear... until my dream of a world where dignity, honor and justice becomes the reality we all share... I'll never stop fighting. Ever."


"Saving everyone only happens in vids. There will be sacrifices. Being in charge means making sure they lead to the greater objective. That's a reality shared by all soldiers, in command and on the ground. Don't you dare suggest I made that call lightly."


"When there's nothing to be gained, rising to the challenge at those times... is surely the mark... of a true hero!!"


"We did what we had to do, what we always do. The right thing."


"That's not true! The heart may be weak and sometimes it may even give in. But I've learned that deep down, there's a light that never goes out!"


"You Are All Talk and No Action, A True Piece of Trash."


"A God, an Alpha Predator, Godzilla."


"I never cared about justice, and I don't recall ever calling myself a hero... I have always only fought for the people I believe in. I won't hesitate... If an enemy appears in front of me, I will destroy it!"


I understand it all now! The true reason for my wrath... I could not stand it! There is always some fool who wants to rule the world! Forcing others to do, what they cannot do for THEMSELVES! That's why... I pray to no-one! Nor will I be prayed to! But... Above all else. I will never... FORGIVE YOU... FOR MAKING MY DAUGHTER CRY!


"Darkness is fated to eventually be destroyed..."


"You don't even know the first thing about it. You're too clouded by darkness to see that there's something greater. Try all you want, but you'll never defeat a heart filled with light."


"But everyone's story begins once upon a time...and it's up to us to cherish the time we're given to ensure we live happily ever after."


"Me Grimlock Love Stupid Enemies."


"Men like these... They bring out the evil in people. That's how they make their money. They don't want you to change for the good... So I show them the old me."


"Trust me, I'm not as delicate as I might look. I might be the one who ends up breaking you in half."


"I am Batman!"


Whatever you find worthwhile in life, is worth fighting for!"


"Put some thought into your actions and you will eliminate your regrets."


"You summon and kill, summon and kill. I fail to see the logic here. Is sanity... the price to pay... for POWER?!"


"Be a lamb, go gentle on me."


"You know God, I always hated that you made my arm like this... But now with it I can destroy this thing. Who would've thought?"


"Don't get in my way."


"I have no memories as well, but what's important is your future, not your past."


"They are rage, brutal, without mercy. But you. You will be worse. Rip and tear, until it is done."


"I Am Alphamon."


"Even if your life is all fighting and struggle it can still have meaning, I had to fight all my life but I believed in what I was fighting for. I think it's that belief, not the fighting that has given my life meaning."


"Connection...Terminated."


"I have spent most of my life surrounded by my enemies. I will be grateful to die among my friends."


"The Biggest Problem in The Universe is no one helps each other."


"Wouldn't you rather die on your feet than drown in some cantina?"


"This is a New Day, a New Beginning."


"Look around. We're one and the same. Same heart, same blood."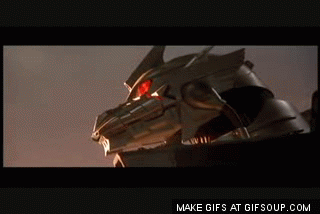 "Kiryu has a life too. Why must it fight Godzilla when they should be friends? It thinks so."


"Shut up. And let's see some of this smashing you keep talking about."


"We do the same thing we've always done. We make a better world."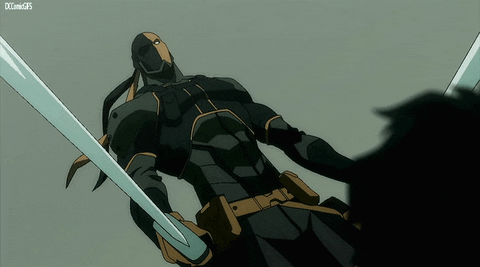 "I'll go alone. Taking only death with me. I am Deathstroke. The Terminator."


"Move with the wind, and you will never be heard."


"Blasphemy all fights are necessary"


"Monsters Can Be Made To Fear."


"You can't walk away from this. With great power comes.... a ton of weird crap you are not prepared to deal with."


"Avengers Assemble! As in get your asses up and let's go!"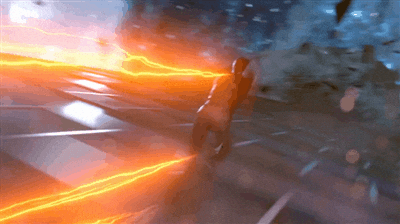 "Things aren't always what they seem.Our fears can play tricks on us, making us afraid to change course, afraid to move on, but usually, hidden behind our fears are second chances waiting to be seized, second chances at life, at glory, at family, at love.
And these opportunities don't come around every day, so when they do, we have to be brave, take a chance, and grab them while we can."


"The end! Peace out!"


"Nothing Starts Until You Take Action."


"If the world chooses to become my enemy....I will fight like I always have!"


"Revolving. And each time it's touched by the light of the sun and moon... The world is always changing into something new."


"This Swordsman of Ours Has Great Eyes Honey, They're Proud & Wild...Like a Feral Beast."


"What? Say something! Am I so beautiful that you've no words left?"


"I cannot ignore your evil deeds."


"Listen to the city on the other side of the walls. The cars racing to places people don't want to go. The ambulances racing from horror to hope. Listen to the people shouting and laughing and loving and fighting and giving birth and taking lives. Listen for the heartbeat among the chaos of Gotham City... like I did when I was a kid and slept on the sidewalk on more than one night. There is a world out there in this one city. Can you hear it?"


"Indeed...but let them tremble when the clarion call sounds! The revelation of our very existence will strike like the mightiest thunderclap! Out victories shall be the stuff of legend! Our triumphs shall echo throughout the nine worlds -- 'tis endeavors such as these where the warrior ideals of god and man intersect to produce something greater than the sum of its parts. On this day, we have declared war...and we shall avenge the evils perpetrated by those who would oppose us. We shall...avenge them all."


" know what I'm talking about. Took me a long time to learn this: There's nothing wrong with going out and doing what you gotta do. Nothing at all. But when you're lost, you come home. You don't run away."


"Do you remember your own words, Raiden? We forge our own destinies. No one can alter our chosen paths, neither mortals nor gods."


You reestablish the Shirai-Ryu as I reform the Lin Kuei. We both seek to shed our clans' dark pasts. Dedicate them to Earthrealm's protection. Our common purpose gives us a chance to end old rivalries. To start anew."


"Believe that an act of True Love will thaw a Frozen Heart."


"When We Hit Our Lowest Point, We Are Open To The Greatest Change."


"I'm The Avatar and You Gotta Deal With It."


"Heaven and Hell can tear each other to pieces for all I care. I've got my own problems to worry about."


"I said my sword was a tool of justice. Not used in anger. Not used for vengeance. But now... Now I'm not so sure. And besides, this isn't my sword."