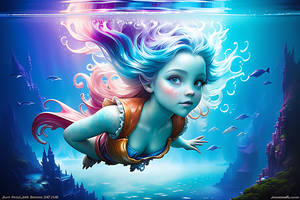 PLEASE HELP ME GROW!
Support my work by contributing to my tip jar every month.
---

Description
'The Conqueror'
Illustration I did as a tutorial for 2dArtist for the topic: 'Portraying Moods - Superior Arrogance'. I showcase how to create that image from scratch, while still maintaining mood and story. It will be published probably in January issue (not sure about the date). Hope you enjoy!
Image size
800x1076px 631.15 KB

She reminds me of
Queen Berúthiel and his cats. of
J. R. R. Tolkien's legendarium.
Amazing Art.