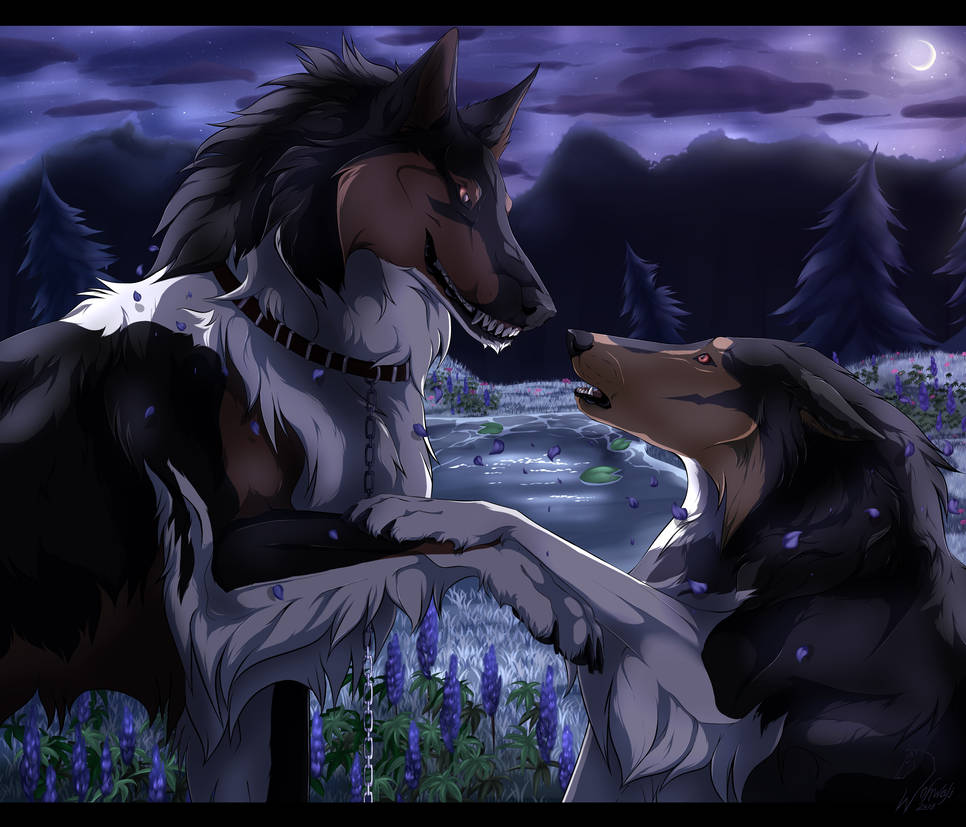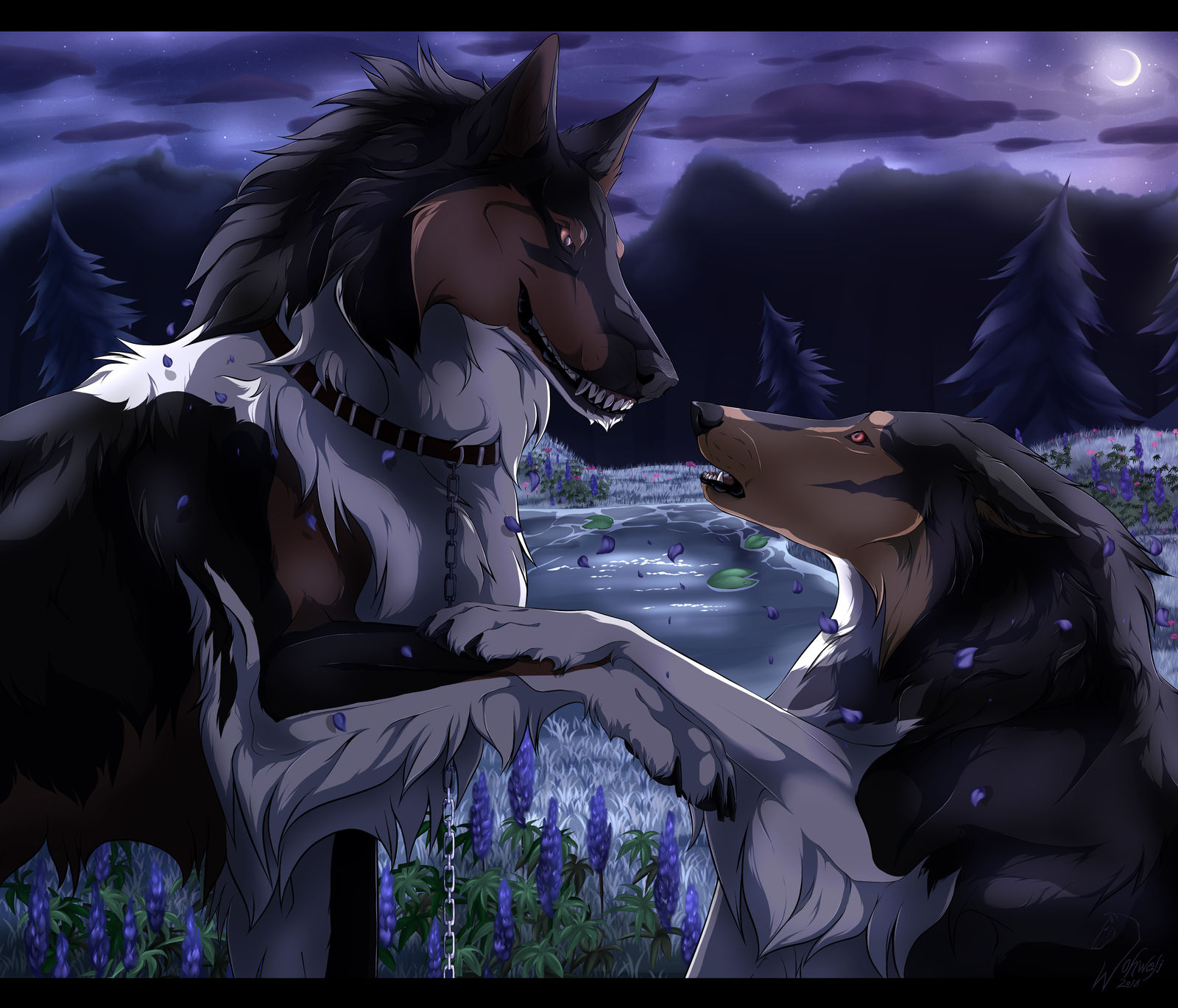 Watch
: After his accident Okhart desided to spend his days in tranquility as a pet and he also gained a chance to get familiar with Nergui, Saranna 's amazing character. I didn't take long for Okhart to decide to take the family's pet to wild.

: Halsey - Young god was the greatest inspiration for tis picture because the lyrics mirror the chemistry between these two. The moment captured in this picture is whe Okhart asks first time Nergui to leave his family. I tried to focus on the athmospere and on the look on characters faces. I wanted Okhart to look intimidating, irresistible and sure of victory. I wanted Nerqui to look a little bit scared, maybe even frightened about male's suggestion which if she choses to agree means she propably can never go back.

This is my first full picture of Okhart ever. I have been nervous about drawing this character because I have very strong image in my mind what this character should look like and I don't want to ruin it with my incompetence. I tried and tried but I'm not sure if I managed to picture Okhart as great as I have it in my mind. I think both Collies somewhat resemble their breed with their voluminous fur. I'm waiting for that day whe drawing big amount of fur starts to feel easy because that was not the case with this one. The background was very time consuming and hard, I tried many new things in it and some of them turned out better than the others. All in all I like the Background. I make usually dark pictures and I was worried that I make this picture too dark. I think I found the balance. Process for this picture was long as usual and time to time I started to find things I would have done differently. I decided to move forward towards the finish line because I wanted to publish this picture. I always criticise my own (and sometimes even other's) pictures and that's it is hard for me to say that I would like the picture.
"He says, "Ooh, baby girl, you know we're gonna be legends
I'm a king and you're a queen and we will stumble through heaven
If there's a light at the end, it's just the sun in your eyes
"
Halsey - Young god


SAI + tablet | Characters © Saranna, Wohweli | Art © Wohweli