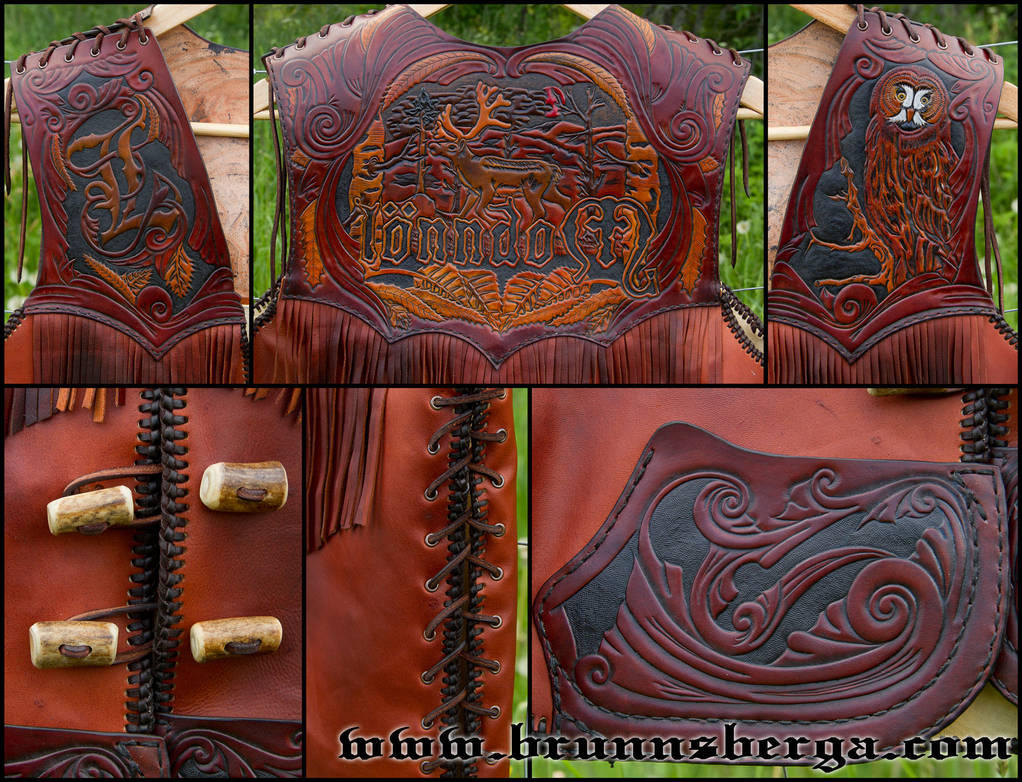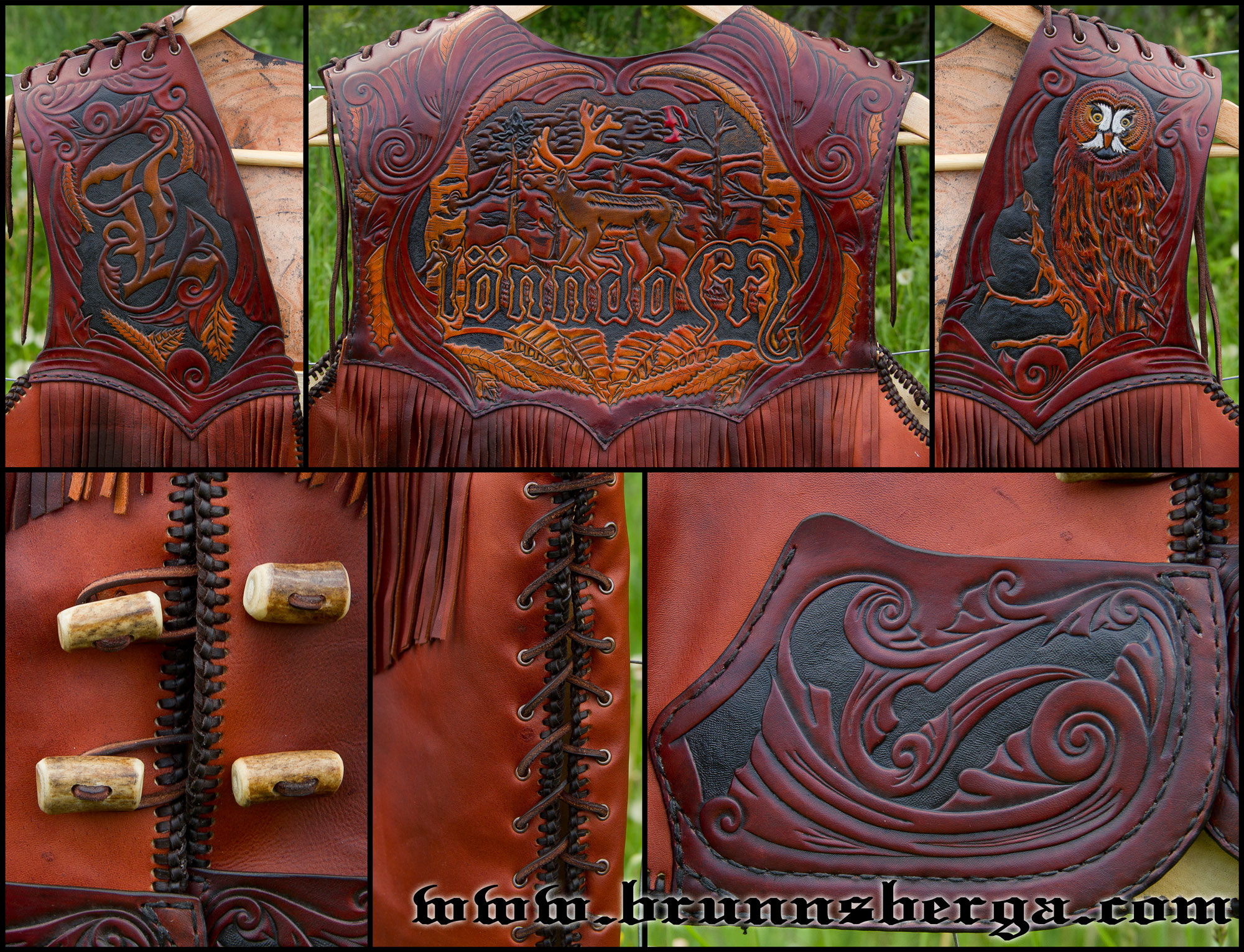 Watch
A commissioned work for a good friend of mine. This is probably the most time intense work I have ever done but I am quite satisfied with the outcome.
The mission was to create something that reminds of a typical western style leather vest but with a more northern swedish twist and the name of his band Lönndom incorporated - mission accomplished!

The vest is made of reindeer leather, red-deer leather, cowhide and reindeer antler.