I'm looking to sell my capacitor armor. Here is the info:
"If anyone is interested or you know someone who might be I am selling my old N7 armor. $700 plus shipping, so if you need a last minute costume here's your chance  . It's sized for some one around 6'2" and comes with boots and gloves ( military issue boots size 10 1/2) so all you'd need is the black under suit. I'm also throwing in a gun that has a magnetic holster built into the armor."
It is made of EVA foam so it can be cut or altered if you're shorter than 6'2". It can fit on slim/athletic types and be adjusted to an 'average' build.
Honestly, for a full suit of armor and prop it is a helluva steal. My armor was at the SDCC Bioware Costume Contest (won the N7 award) and is in the Beat Down Boogie Dragon Con video. The armor has only been worn twice, and has been neatly packed into storage. If you're interested send me a PM or visit my FB page [link]
Here is a photo from SDCC:
s1203.photobucket.com/albums/b…
" target="_blank">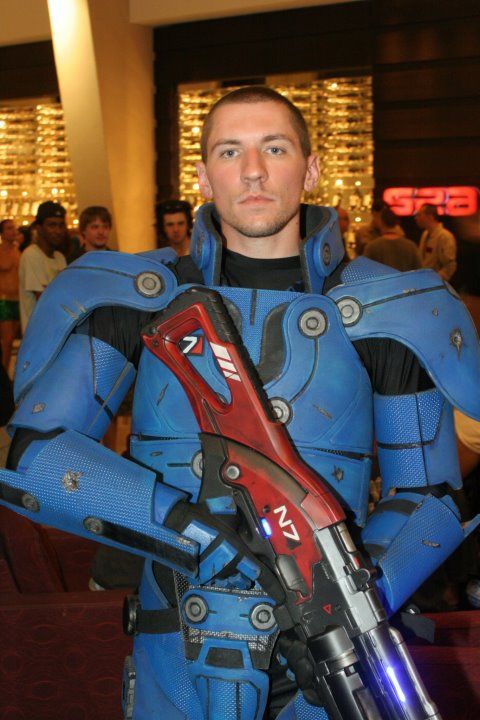 Visit my facebook page if interested, or to see me other (newer) work!
www.facebook.com/wmarmory