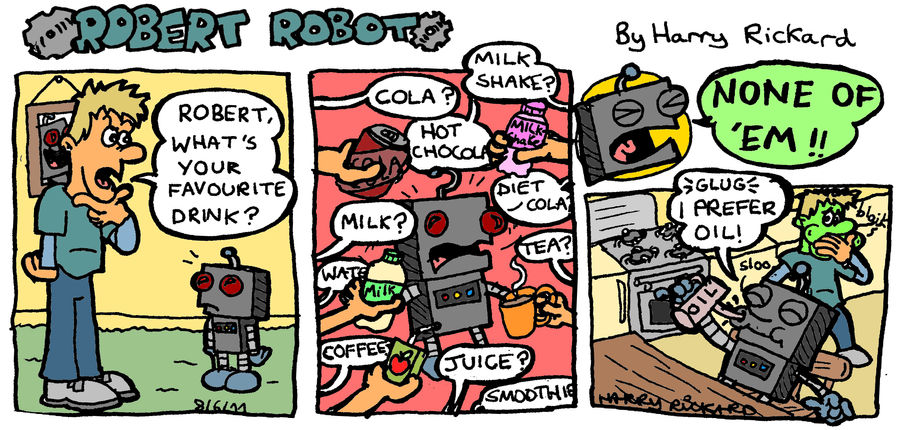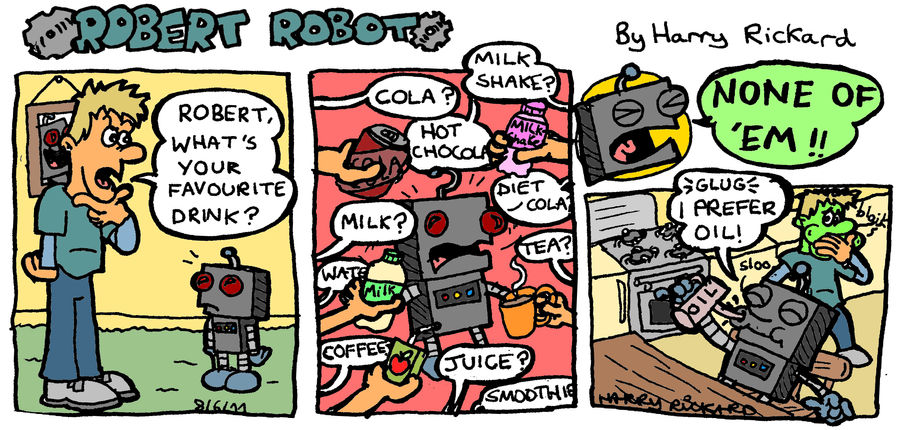 Watch

I love this strip short and sweet

Reply

YAY! You seem to have gone robet robot mad recently. which is a god thing, as its my fave character! Just in case you haven't seen though harry, I posted a pic up to the wizzo facebook page. Its a fan-art of mikes monkey, drawn by a prefessional cartoonist! yayaya!
Reply

Hee hee, indeed I have, I love him too!


I saw, it's amazing! Congrats and having your characters picked, it's so good!

Reply

I am very happy! :3
I would've loved just to get a pice of fan-art, but from someone who's worked for IPC, DCT, and others, its mega!

Reply

You should be, when Jay did some fan art of Robert I was SO happy!
Really, what artist is he, cos he strangely has an art style very similar to Ian Knox but I doubt it's him.

Reply

Very, very nice, read a bit of Baby Boomer, to be honest I don't actually get it but oh well! The drawings are beautiful!
Reply

he's called Robert Smith (or Rab smith) He did a little work in IPC and DCT (though not to the extent of others like Bob Nixon and Barrie Appleby) He also has his own strip called baby boomer, which i find very funny!

Reply