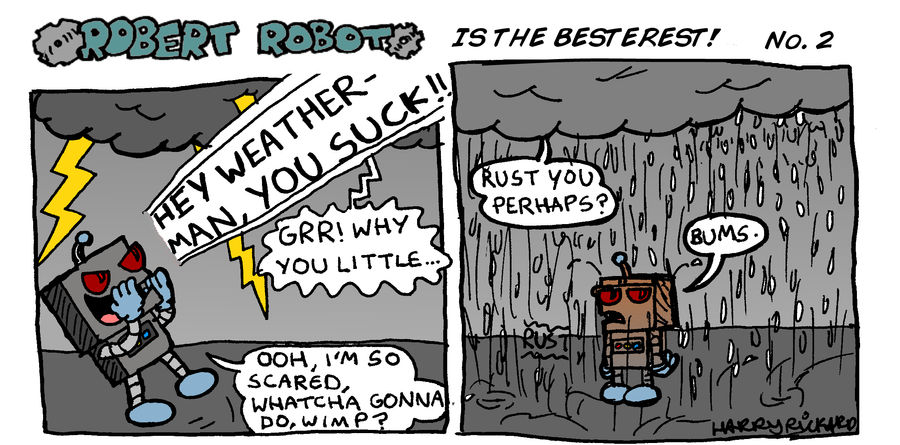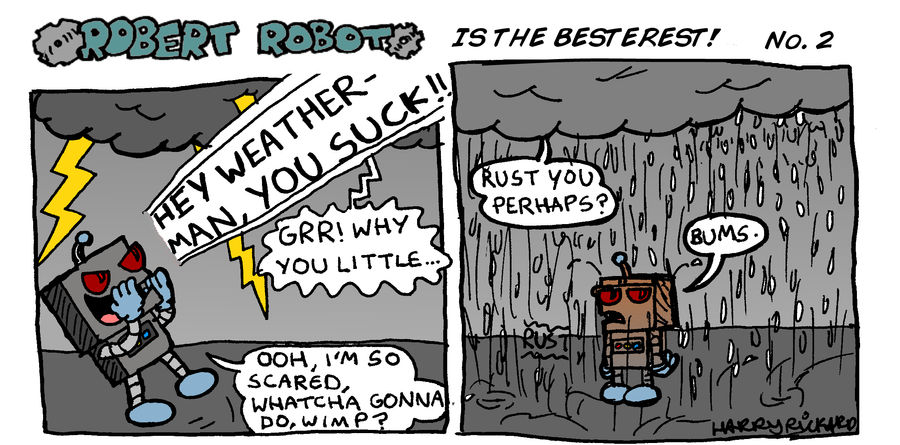 Watch
Robert Robot is the BESTEREST Strip No. 2 starring The Weather Man!

More of these to come!

Reply

awesome stuff, real funny! :3
What was the first one? was it the poster?
Reply

Nah, it's gonna be him asking his owner whether their comic strip is the best, then he goes off on a punchy-punchy quest!

Reply

For a second then I thought some of the raindrops in the top right-hand corner of frame 2 spelt out something! (I could srt of make out, 'iurw'.)

Reply

Reply

Hahahahahahah, bums.
I really like this one.

Reply