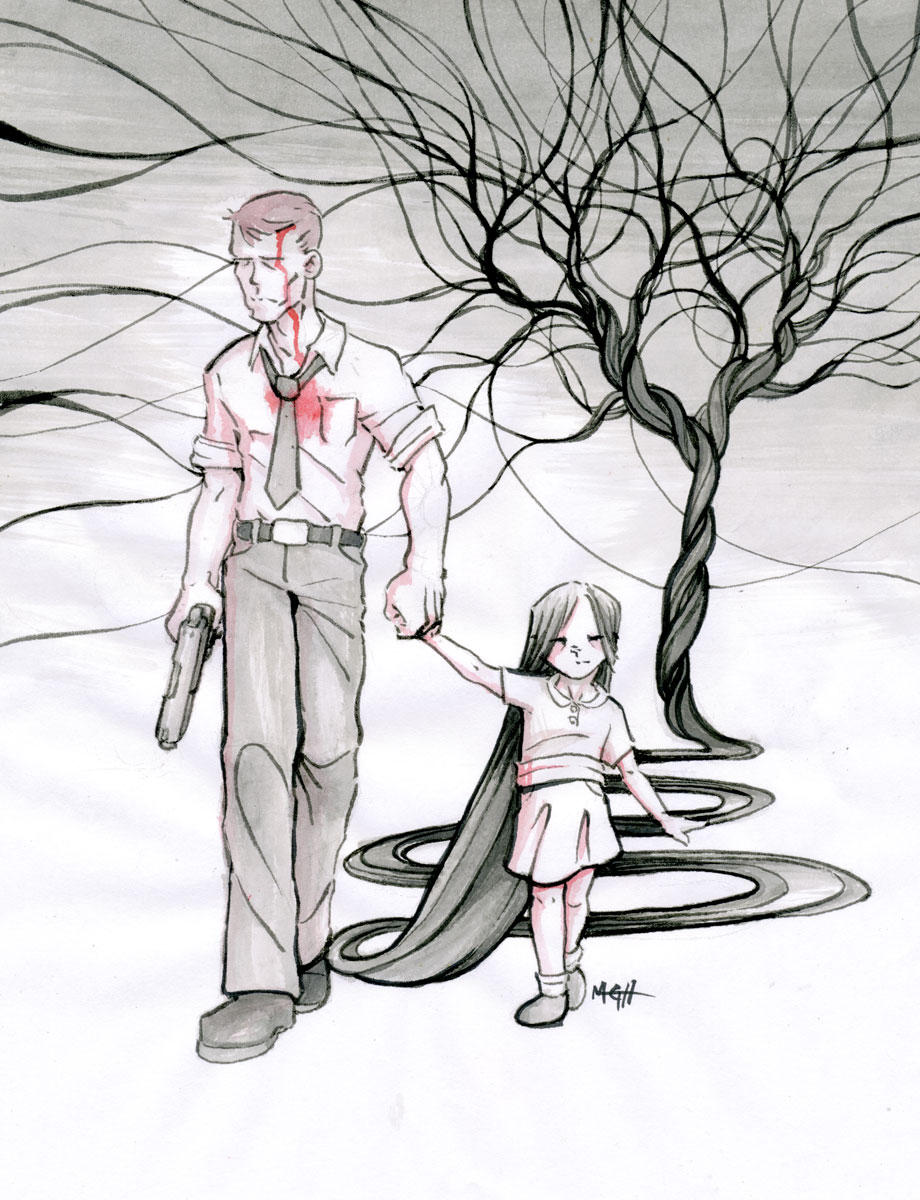 Watch
Concept for a story I've been thinking about. Trying to decide on what style works best. Pen and ink, over pencil sketch.

Pistol and blood on the man's temple and shirt, the little girl's hair going serpentine in weird directions - you were definitely going for a horror vibe on this piece, and it works.
Reply

Definitely. The idea is that he haunted by his dead daughter, and has to balance being a father to appease her spirit with revenge for her death. Might call it "Here. After." or something to that effect.
Reply