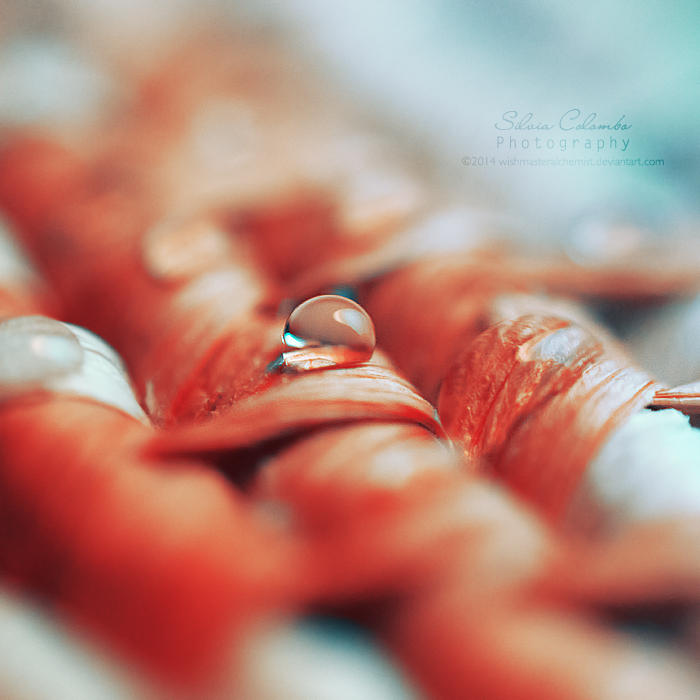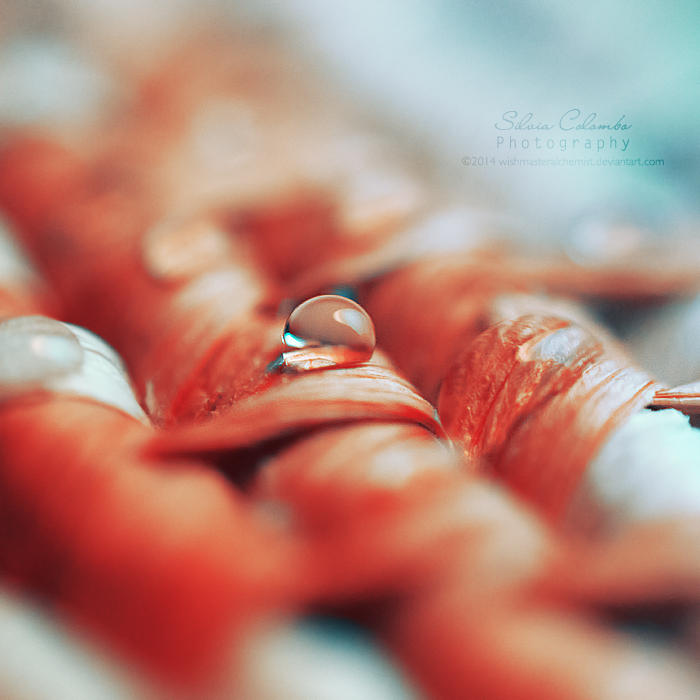 Watch
of water drops and coloured straw
macro photo of a water droplet on a straw pot holder
~

a special Thank You to k-i-mm-i-e and MarcosRodriguez
for respectively suggesting and featuring this photo as a DD
if you're interested in the whole story behind this shot, read The Making Of #22 By A Static Sea



+ Canon EOS 600D with Canon EF 50mm f/1.8 II + Raynox DCR-250
+ Light provided by a Rainbow Candle in complete darkness | Handheld | Av + MF
+ Taken on December 20, 2013 | Italy
+ Adobe Camera Raw & Photoshop CS5

Enjoy ♥

Comments and

s are always much appreciated. Thank you! ♥












dA Gallery | My FAQs | My DDs



Copyright © 2014 Silvia Colombo. All rights reserved.
May NOT be used (reproduced, copied, published, duplicated, redistributed, altered, edited, manipulated, printed, sold, transmitted or uploaded) in any way without my written permission.

This includes, but is not limited to, image-sharing social networks such as Facebook, Google+, Instagram, Pinterest, Tumblr, Twitter, We Heart It, etc.
Daily Deviation
Given 2014-12-08
As much as I adore most the work in your gallery, this piece doesn't speak to me as the others do. I started following you because I have a pretty picky taste in macro, and you hit the nail right on the head with your gallery alone, but I wouldn't consider this one of them. And it's only because the noise is slightly too high, and there is much more blur than needed. But I see what you were going for. I would just step back and re-edit a little; The image has more potential than how it was edited.
The Artist thought this was FAIR
9 out of 12 deviants thought this was fair.