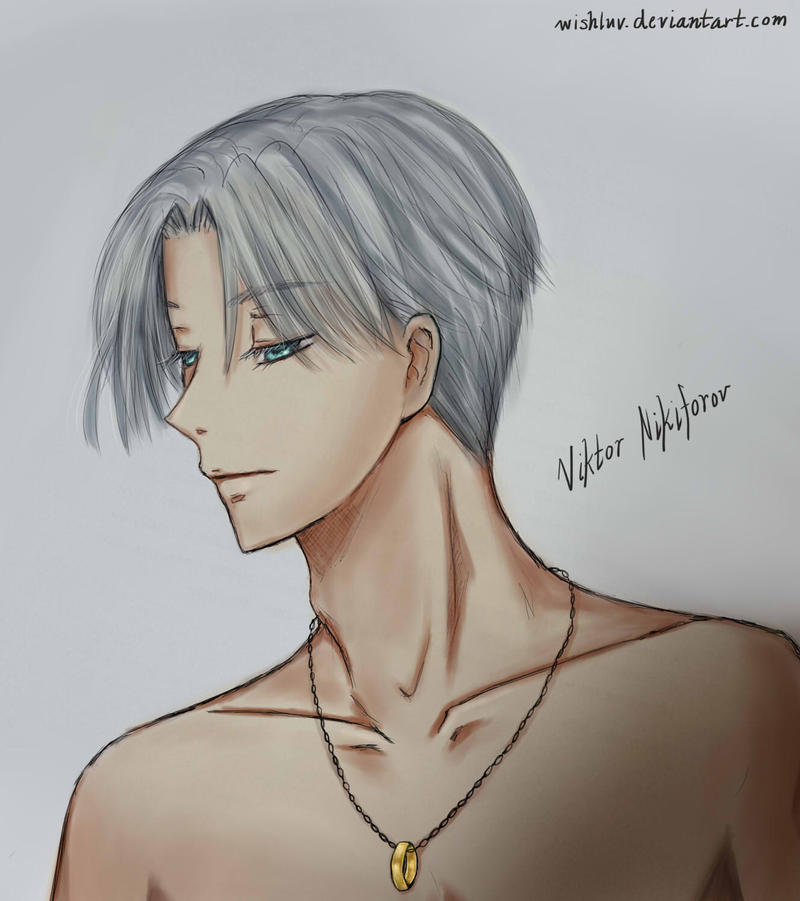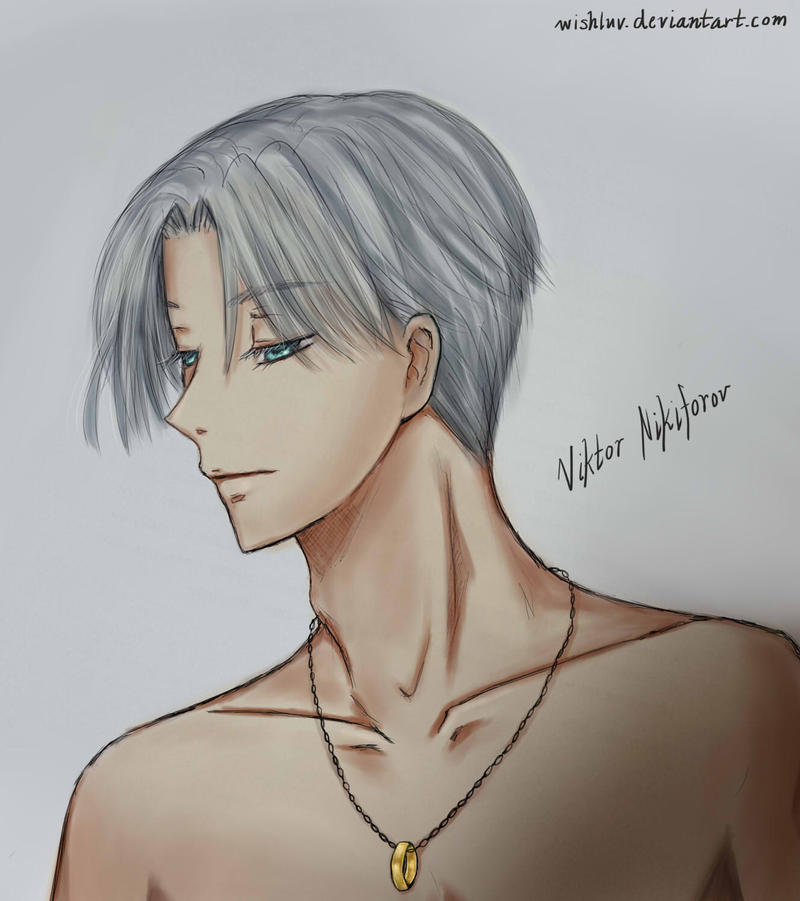 Viktor Nikiforov from Yuri!!! on Ice. This is a sketch of Viktor I drew last month at work on the back of a document with a Bic pen. I really enjoy drawing Viktor--he's an easy character to draw for me. After I got into this anime, I was inspired for the first time in a long time to doodle again, and had heaps of fun doodling Viktor. I'm posting the rough sketch to commemorate the anime coming to an end. Yuri!!! on Ice is undoubtedly my favorite anime of the year, if not past couple of years. It hits all the right notes and within 12 episodes had heaps of character growth, relationship development, not to mention awesome figure skating routines. The anime is not only innovative and refreshing, but beautifully animated with just the right touches of comedy, romance and authenticity. It is I guess a sports anime, but for me it has notes of a slice-of-life show to because of Yuuri Katsuki's exposition.
I'm not sure why Viktor is shirtless in this picture. Most likely because I was too lazy to draw his clothes, but more likely because he is shirtless for a lot of the show. He is wearing Yuuri's ring on a chain just because I wanted to include it in the sketch. I love how much both Yuuri and Viktor grew in the course of the 12-episode show--more character development than you get in a 200-episode show. Kudos to both director Sayo Yamamoto and writer
Mitsurō Kubo.
I really did enjoy the insights into Viktor's mind in Episode 10, when he talked about the "Ls" that he has been missing out on: Life and Love, and how Yuuri brought that to him. It makes sense how lonely and troubled Viktor looked at times in between, and that's the side I wanted to portray in this sketch. He is a complicated character, and if there is a Season 2, I think there is a lot that can still be developed. I guess an early Happy Birthday to Viktor as well. How awesome to be born on Christmas Day.
I wrote up a full review of the anime on my blog after finally watching Episode 12:
wishluv.blogspot.kr/2016/12/yu…