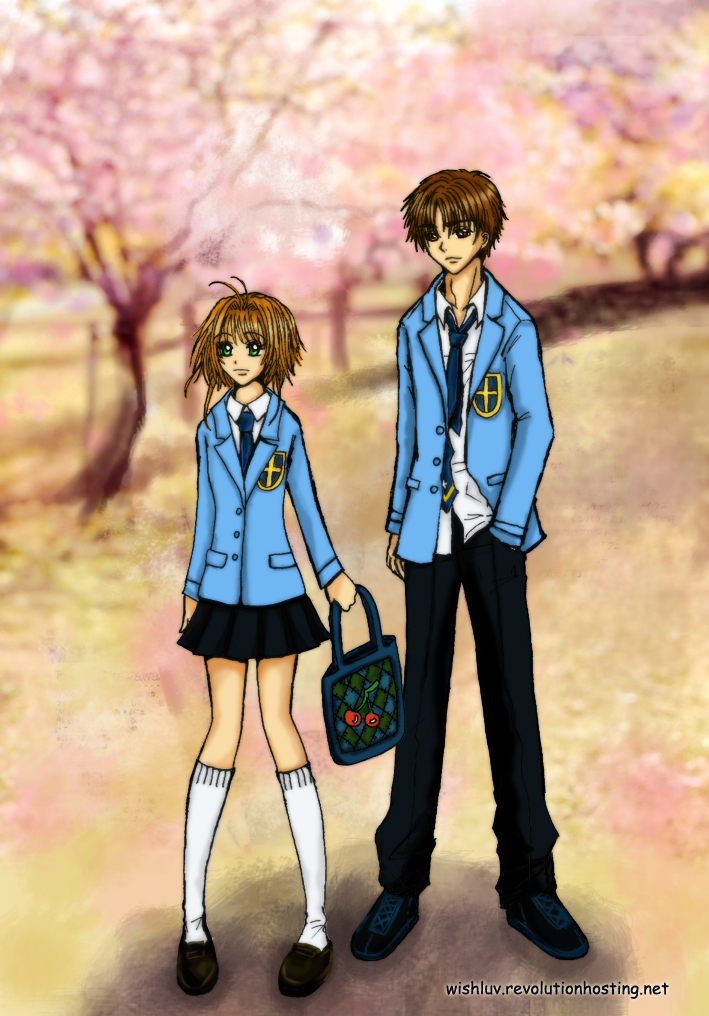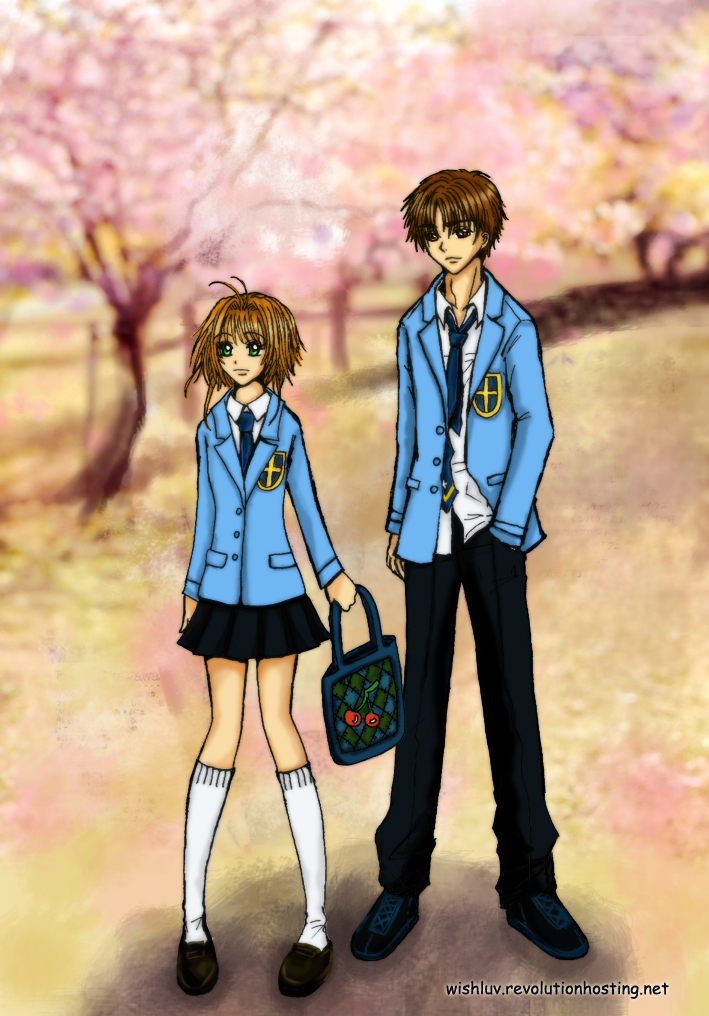 "When I think that I might never see you again, I wonder what the use of all this struggling is. My mind feels blank and a deafening sense of despair pervades me. Only the memory of your face, more vivid than any of the flowers blossomed in the gardens, the memory of the warmth of your smile, warmer than all sunlight, the sound of your laughter, more beautiful than any music, sustains me, reminds me to keep breathing. It seems every new day without you is harder to bear, harder to face...
"But I continue living, in the hopes that our path might some day cross again."
-Li Syaoran, New Trials of Card Captor Sakura Chapter 54: Cherry Blossom Branches Shake
[link]
Kinomoto Sakura and Li Syaoran, age 16, wearing the Seijou High School uniform! I always wanted to draw the two in Seijou High uniforms, and I finally got to! I guess the picture is sort of misleading because Syaoran's currently back in Hong Kong in my fanfic. I mentioned before I think Tomoyo and Eriol would look better in the uniform (because of their pale skin and dark hair). But I think S+S look cute too. I only drew this picture as sort of a character sketch for S+S in high school, but I ended up coloring it etc.
Well, please check out my fan fiction The New Trials of Card Captor Sakura and Friends at
[link]