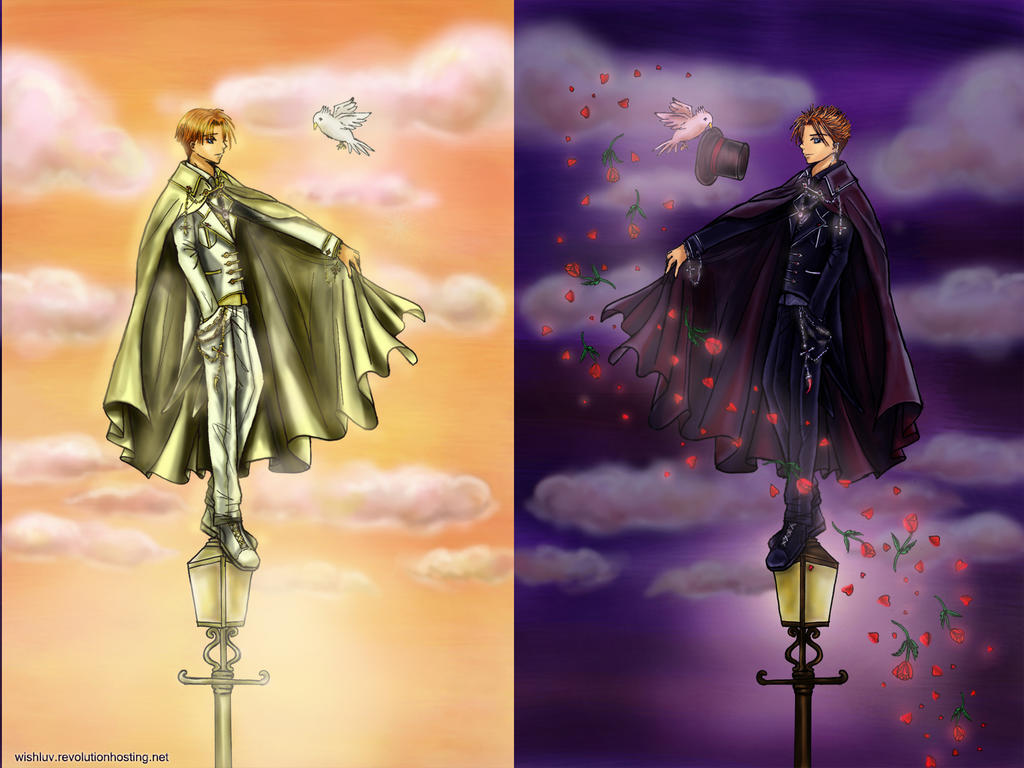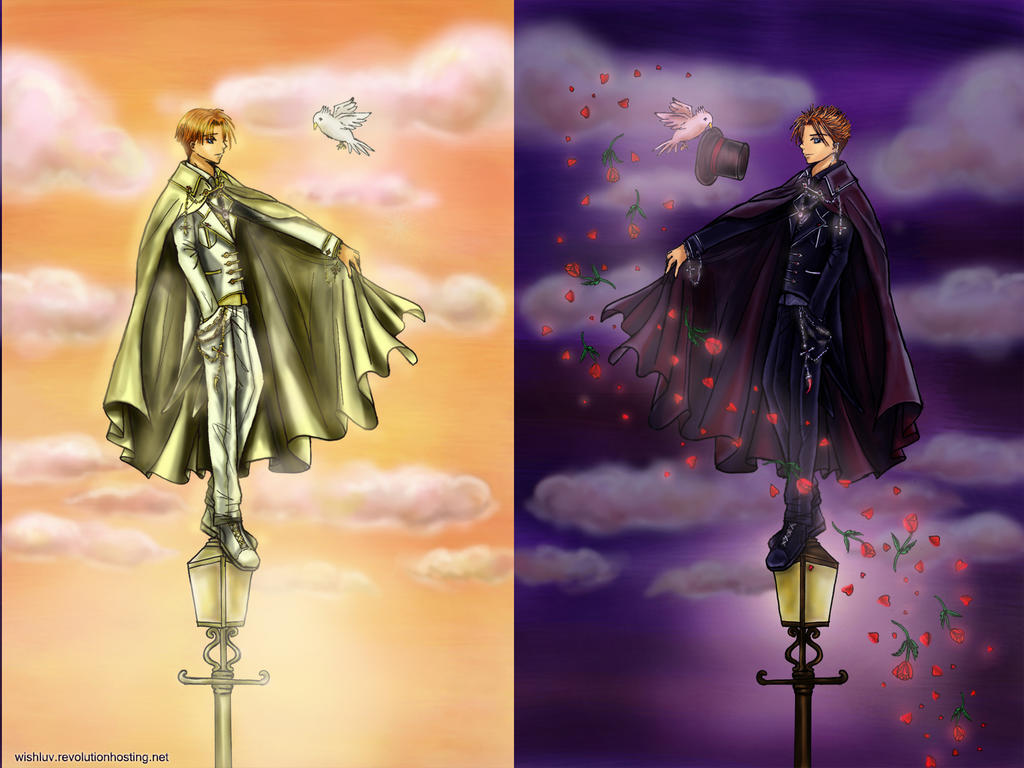 Happy Halloween 2008! (Spoilers for those who haven't read beyond Arc 2 of my fanfiction New Trials of Card Captor Sakura.)
Once a generation emerges a mastermind that can execute the perfect crime and create a legacy in the criminal underworld. Though his real identity is unknown, to the police, the media and the common people, he is known by one alias, Kaitou Magician, the mysterious phantom thief. An international top 10-wanted criminal that has stolen from crown jewels to priceless paintings, the notorious Thief of the Night has taken the media by storm with his dynamic and charismatic style. He is a gentleman and a magician, an anti-hero and criminal, a free-spirit that no police can capture and no human knows the face of....
- Kaitou Magician Origins
***
I am presenting the two faces of Kaitou Magician, an original character from my fanfiction New Trials of Card Captor Sakura.

A night version as Thief of the Night and a day version as our Prince.
I drew and colored this months ago, but held off releasing it until my Kaitou Magician Special could be released. I was surprised at how popular Mizuki Kai is (probably as popular as Syaoran), and I am glad because I had a lot of fun creating his character, and hopefully I can show his different faces in the Kaitou Magician Origins Special.
Because of the details in the picture, please see full-view! Usually, I don't bother with background or composition, but I am very proud of this picture because I spent a lot of time coloring it and put some effort into actually having a composition. And it's probably one of the most time-consuming projects I've worked on, and is one of the rare times that I feel something came out the way I intended. I also had fun designing Kaitou-kun's outfit!

It's also the debut of Perro-chan, Kai's pet parrot.
Question: Which version do you prefer? Night with Kaitou Magician or Day with Prince Mikai?

Please check out my Card Captor Sakura website at:
wishluv.revolutionhosting.net
and my fanfiction New Trials of Card Captor Sakura at
wishluv.revolutionhosting.net/…