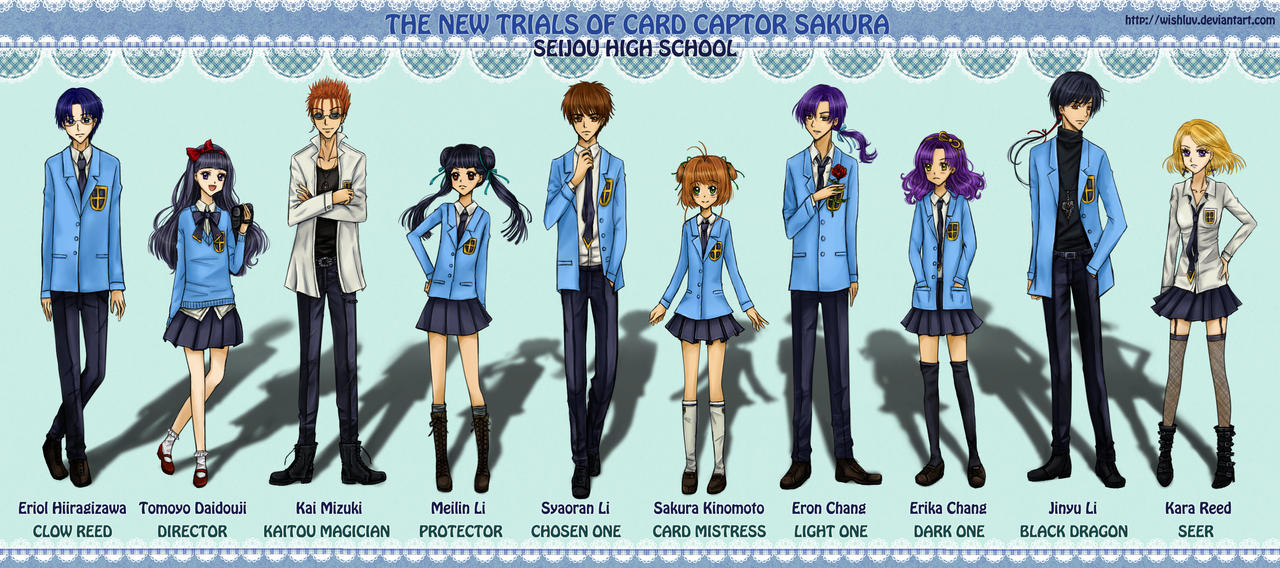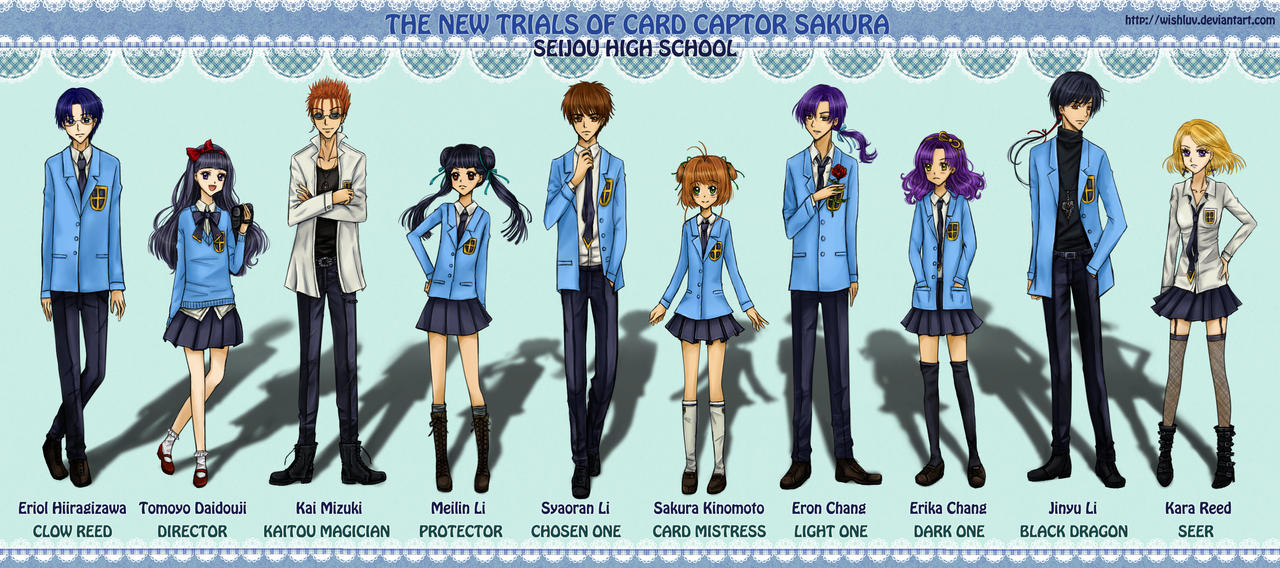 The New Trials of Card Captor Sakura - Seijou High School Group
Prompt 71 of the 100 Themes Challenge: The True You of the New Trials of CCS Fan Project page:
[link]
I have always wanted to draw the whole group in their high school uniforms, so I am very pleased to have finally completed a group picture. I think this is the most characters I've drawn at one go. And it's one of the really rare cases that I like how all the guys turned out better than the girls. I usually prefer drawing girls. I've gotten a lot of requests to draw a group picture of all the guys of the New Trials of CCS, following the picture of the girls.
[link]
But I sketched the boys' version of the picture but have been to lazy to finish it, because I really enjoy drawing girl's fashion so much more, so I'm glad I got to draw this one. Each character wears the Seijou uniforms differently. I'll say Sakura out of the girls and Eriol out of the boys are wearing their uniforms most properly.
I really like how Syaoran turned out in this picture--which almost never happens because I find him hard to draw, but he looks preppy and slightly annoyed here. And it's the first proper color debut of Li Jinyu, Syaoran's cousin and the Black Dragon though I did draw a rough color sketch before. No, I don't know what Kai did with his blazer and necktie. I really wanted to draw Tanaka Miho, and then the cast would have been complete, but she's still in middle school, unfortunately. She's probably feeling really left out--I would have drawn her with Aki, but that would have thrown off the balance of the picture. Do download for full view because this is a pretty huge picture.
Please check out my fanfiction The New Trials of Card Captor Sakura since 1999 here:
[link]
which currently follows the CCS crew in high school.
You can find the latest updates at my blog:
[link]
Anyhow, who's your favorite bishounen or bishoujo? Favorite pair?
How would you wear your Seijou High uniform?
Happy Holidays 2012!!!