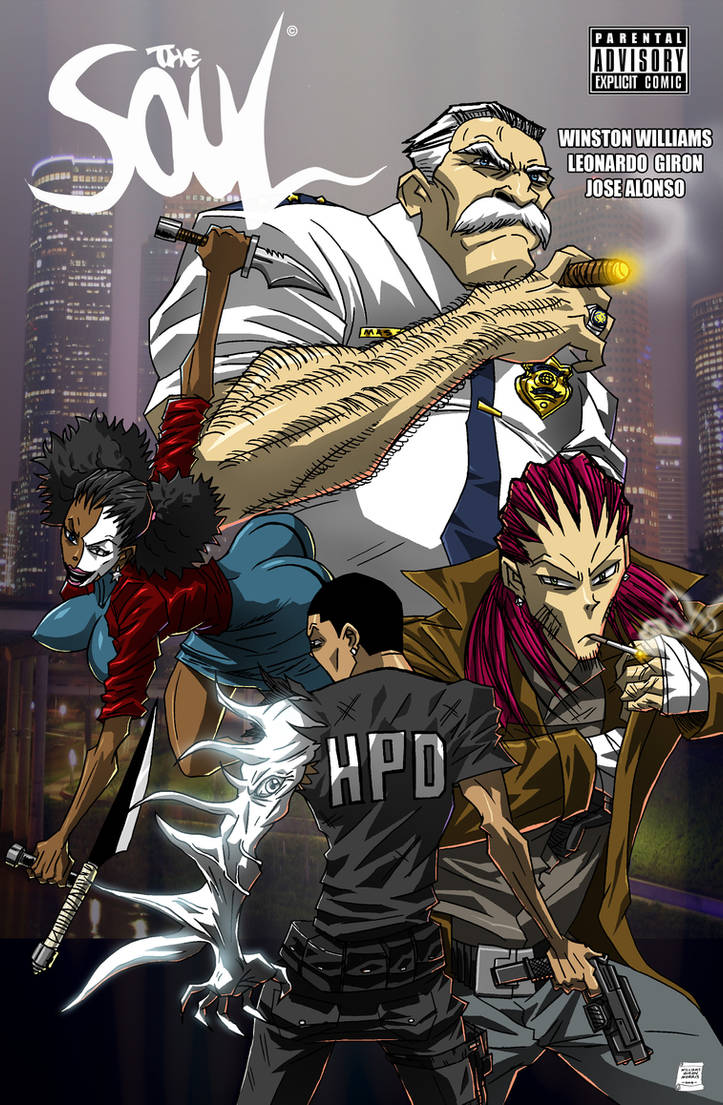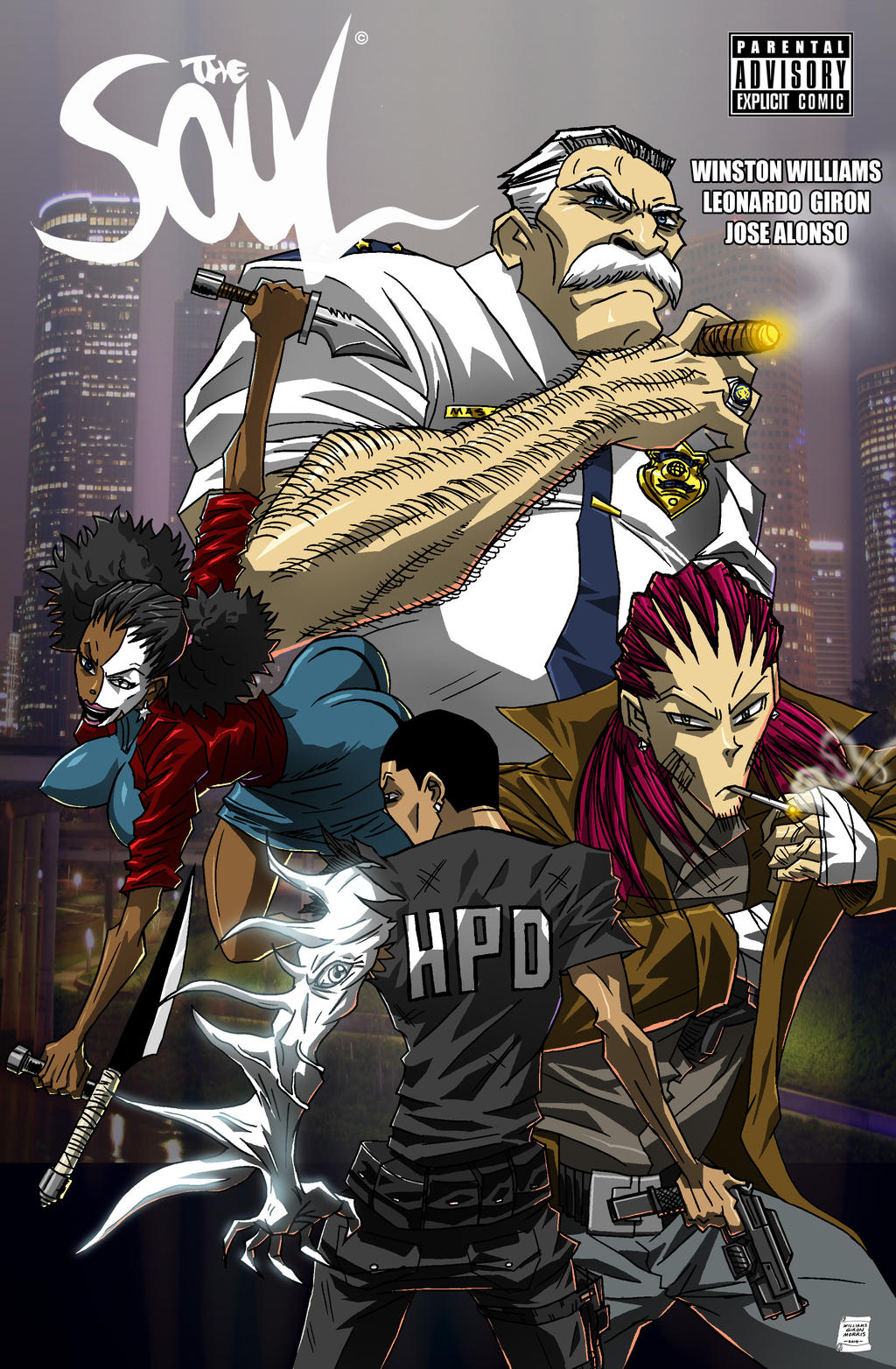 BEHOLD! "The Soul" ISSUE 1... Message me for Pre-order Information!
In the
not too distant
dystopian future,
Houston Texas
has become the
most
crime ridden cesspool of destruction and chaos in America. With a severe lack of funding and manpower down to a fraction of it's original numbers, the
Houston Police Department
has no choice but to downsize all remaining precincts and combine them into one central unit focused on patrolling the entire city. This minuscule task force of highly trained individuals is ready to bring the city back to justice, but at
what cost?
One man will learn the true meaning of what it is to be a hero and change not only the city, but
himself
as well...
Created By:

Written By:
Jose Alonso
Pencils and Tones:



Cover Art By:


and


Reply

Good cover! It has that classic montage promising what is to be found within it. The mix of characters are dramatically arranged and vary in a way that will hopefully draw the customer to want to find out what they are all about. The premise reads as both a challenging and exciting one. I wish you the best success with it!
Reply