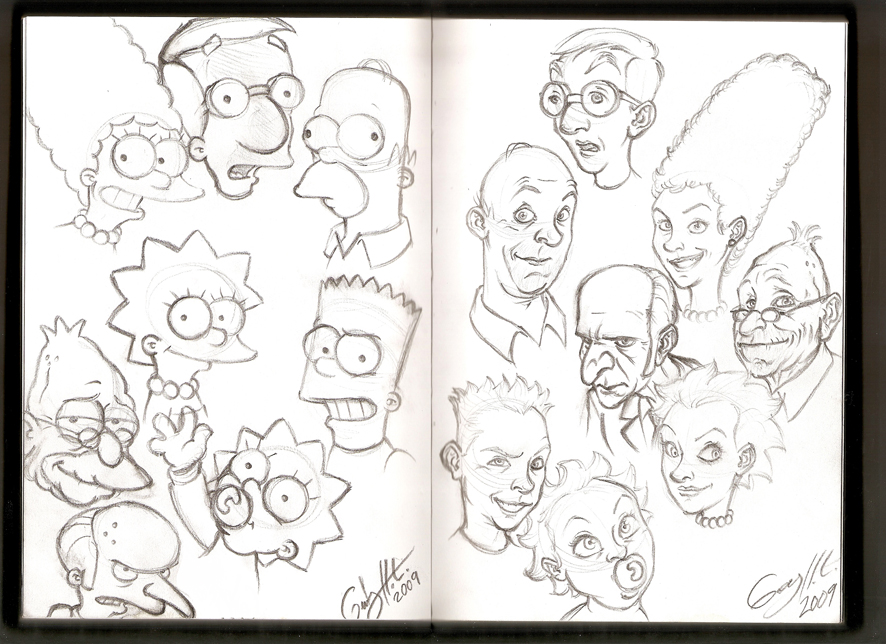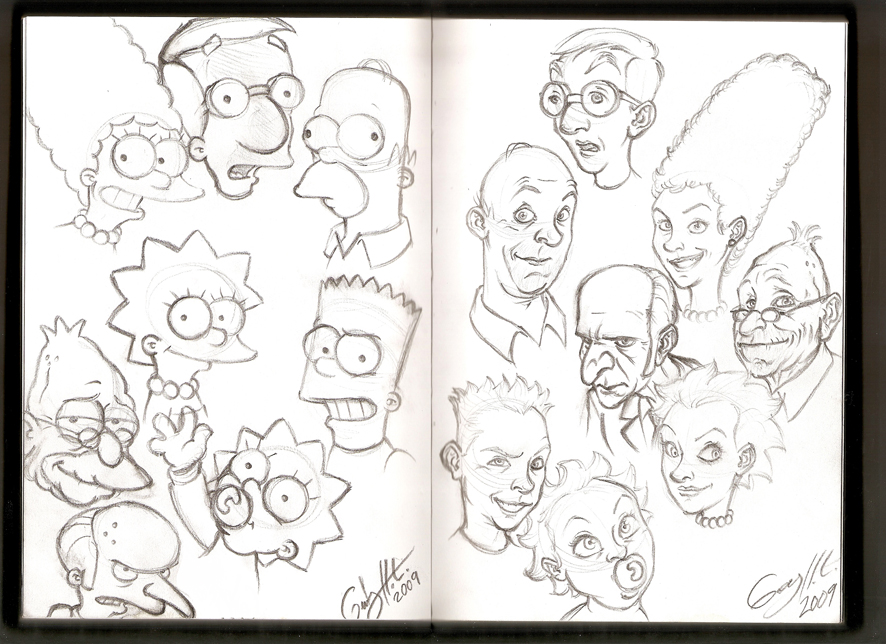 Watch
Well, I decided to put my cartoony version of the Simpsons next to my realistic version of The Simpsons for you to compare. I basically did a quick and crude Photoshop job by flipping the cartoony version horizontally, place it as the left page; then I took the original signature and carried it over and erased the "flipped" signature... and voila! I didn't feel like moving the heads around to make them match on both sides... that would be too much. After all, everyone can tell which is which, right? Right.

Enjoy the eeriness,
~Guy H.L.
The Simpsons along with Monty Burns and Milhouse Van Houten were created by Matt Groening (I think, not sure how many of the characters he came up with personally)... And I believe they are owned by Fox Television...
What's above was drawn by me, no reference used.

Love this comparison between the two worlds.
Reply

Reply

kicksass bro!
you should totally ink and colour these mofos up
Reply

Thanks, Jon. Not sure if I'll colour these exact pages or start over on another piece of paper... But it was fun to do and it might be fun to do again and push it farther.

Reply

I'm disappointed that the full view of this won't load for me but from what I can see it looks great

Reply

I know, I think it did the same on me... but you can always click on Download when that happens. The Full View does work on Download. Thanks

Reply

It's not just you work, it does it to others from tiem to time
Reply

hehe nice im a simpsons fan nice job man
Reply