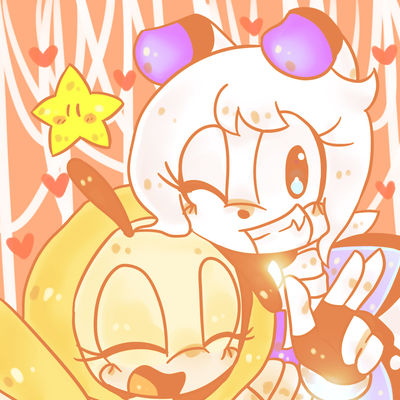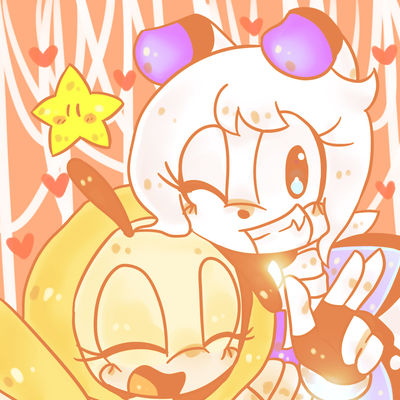 Best title ever lmfao
Idk hi guys :3 I did a thing again!
I love this so much :0
Also I'm sorry but Salta is my favourite
ilovehersomuchomfgshe'ssuchacutie
On another note, I'm doing a lot better!
I'm suuuuper happy right now :3
So expect to see more from me!
//runsofftofigureouthowtolineart
-------------
Ziggy the Butterfly & art (c) ME/wingsz <-------
Tools: Wacom Bamboo Fun & Paint Tool SAI
Time: Like an hour maybe?
♡

GIRL, YOU KNOW DAMN STRAIGHT THAT I'M FREAKING OUT ON HOW GOOD THIS IS
LIKE OMFG HOW DID YOU
WHY EVEN
THIS IS TOOOOO CUTE FOR ME OMFG
NO JUST NO
I'M LITERALLY CRYING RIGHT NOW, THEY BOTH LOOK SUPER ADORABLE
WHY ARE YOU DOING THIS TOO ME, AND OMFG SAME HERE, ZIGGY IS MY FAV
THEY ARE MY CHILDREN AHHHH
Reply

I AM SO GLAD YOU LIKE IT OMFG
YOUR ART IS WAY CUTER THO LIKE RLY
DON'T CRY OMG I'M SO SORRY
BECAUSE I LOVE YOU HONEY
WE BIRTHED BEAUTIFUL BBIES
Reply

Aww, so cute! And I love the warm colours! Nice job!
Reply

Reply

Aww! Cute!

Reply

Reply