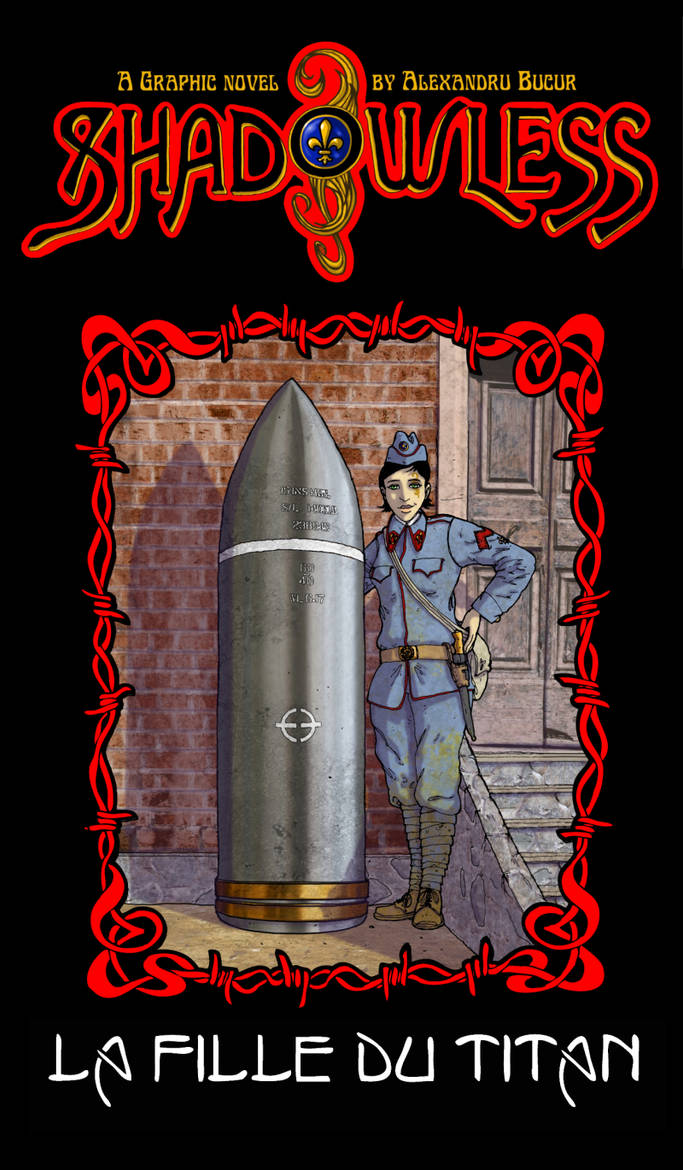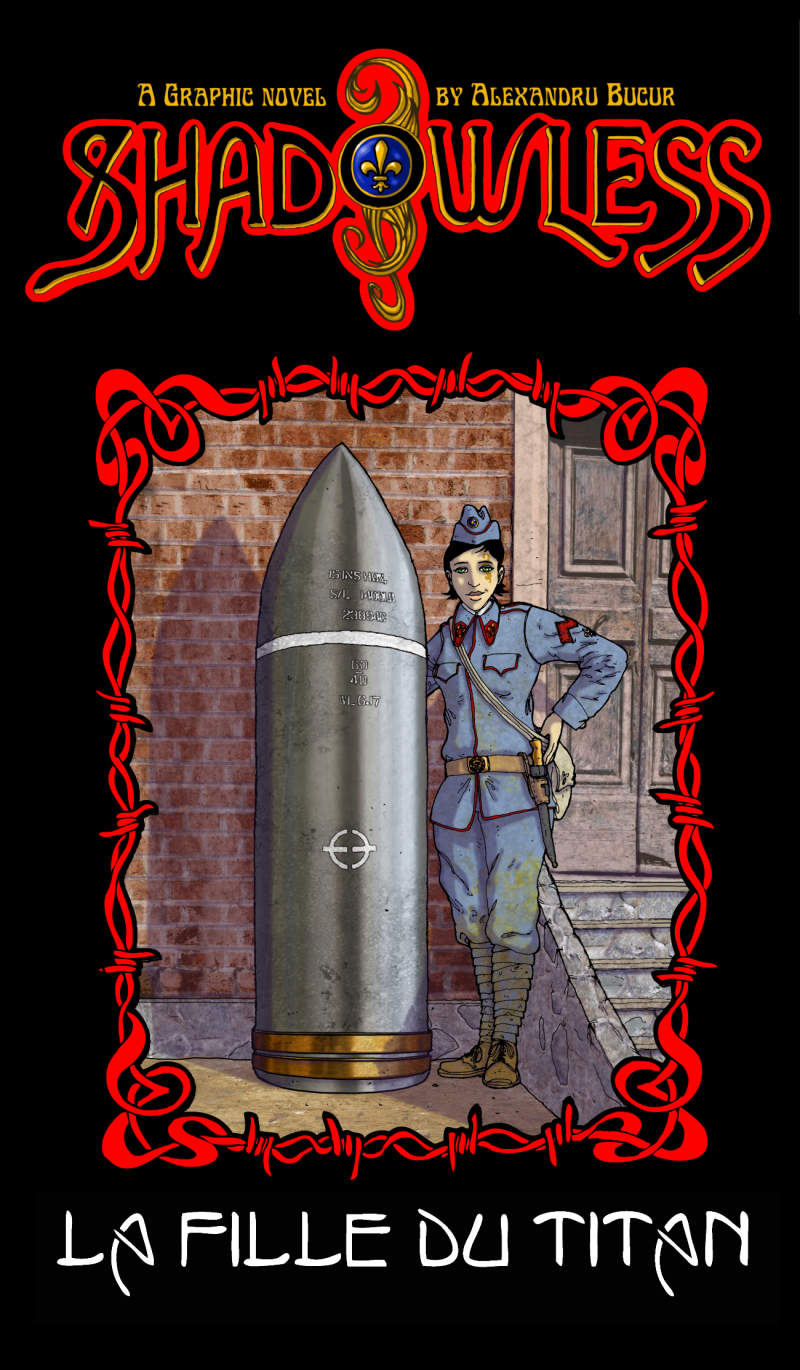 Watch
"La fille du Titan" - "The Titan's Daughter"
Final version of
the cover
from 2011 for the first chapter of the Shadowless relaunch.
In case you're wondering, this is a comic I originally posted online on Drunk Duck back in 2004-7.
I stopped drawing it because I wrote myself into a corner, especially since back then I knew little about military matters yet I wanted to do a war comic...
Amazingly, this "early instalment" still exists,
here
. 0_o
Be forewarned, it's cringe worthy. Bad art, worse writing, horrendous lettering...
Also, completely non-canon by this time, but I think it's interesting to see the contrast, which is why I'm providing the link.
The proper story begins HERE:
Pg 1