As mentioned before in the previous blog (
Be ready for PBR
) this version is introducing a PBR render visualization, so there were some changes to material with the addition of new texture map support and new image tools on the Outliner window.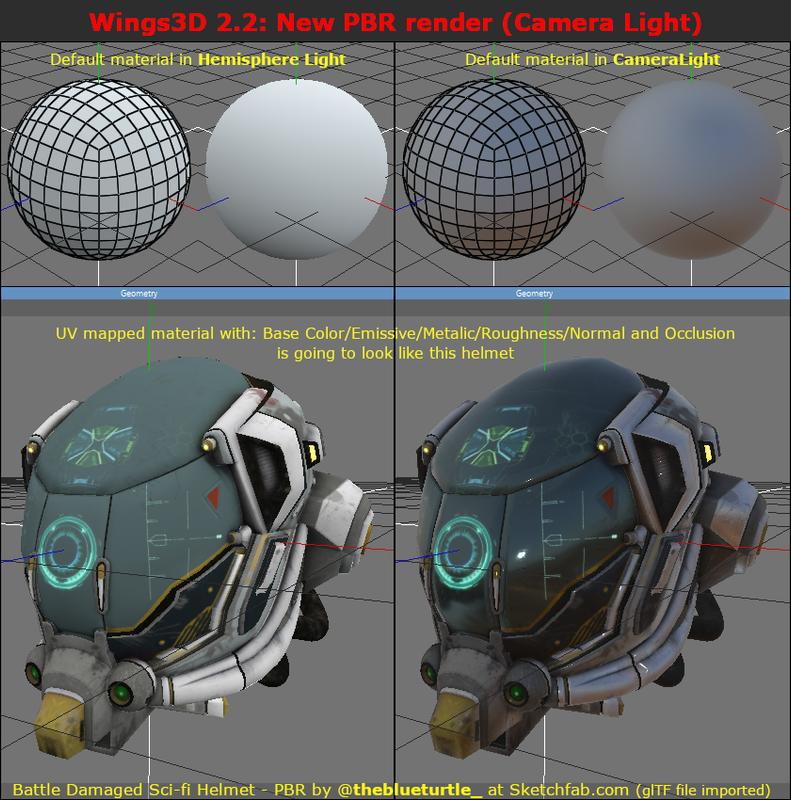 It was improved the
gltf
and
collada
importers and included the
ply
file importer (ASCII 1.0 only).
It was also added a experimental boolean functionality. It can still be bugged for some situations, but it's working in most the cases we tested. So, if you get any crash using it please report.
There were a lot of bug fixes. Please checkout the
Wings 2.2.1 released
announcement for more details.