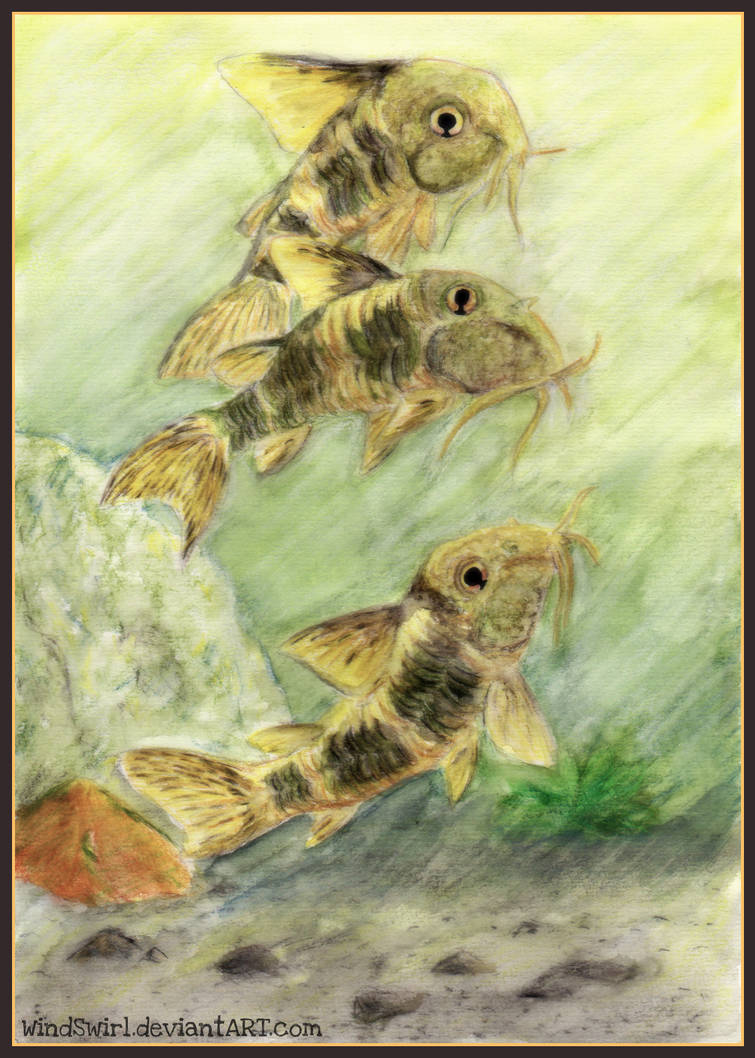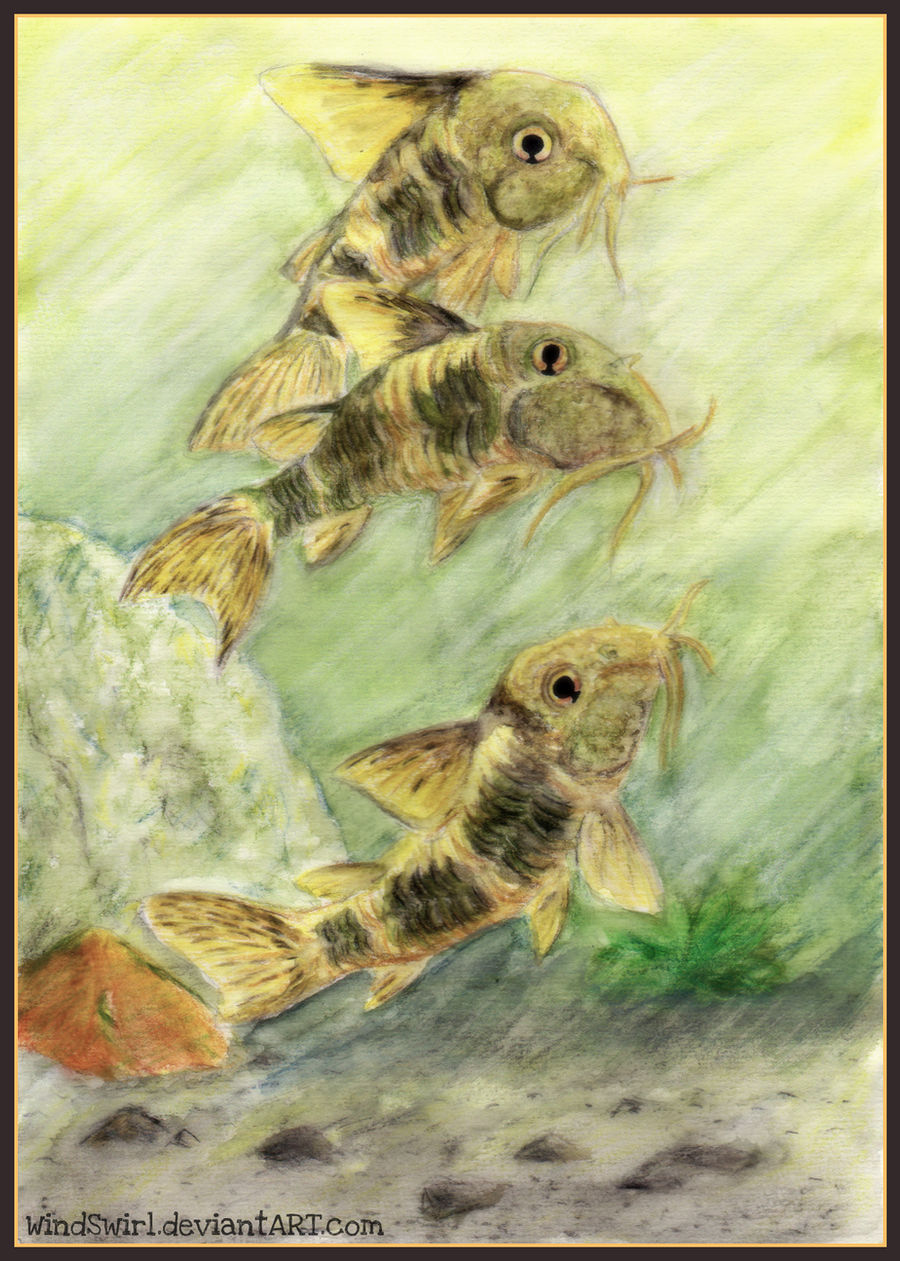 These are my beloved pets <3
When I got them they were really small and fidgety ...
They've got names of course: Noodle, Feivel and Caspari.
Sometimes it's hard to tell them apart, though

Artwork © by
WindSwirl
, me!


Don't use and/or copy this artwork please!

this is beautiful i have koi mixed so peaceful to watch
Reply

These cory cats are adorable! Cute babies. I remember having one of these and she later eggs on the glass. It was pretty cool
Reply

So did mine ... but they never hatched. She passed away recently after suffering from a weird disease. But I'm glad she stayed with me for a relatively long time. And the other two are still here today.
Reply

it reminds me of the aquarium i had.. i also had a few catfishes like these, oh the memories :')
Reply

I just realized that this picture is a bit more than 3 years old ...
Wow. That means it has been about 4 years since I got them and they are still alive and well!
Reply

That's not strange at all, the Corydoras catfish's lifespan is around 15-20 years

my first memory of the aquarium was around 6 years old, my grandpa loved fishes, i never asked but i think he had the aquarium at least 5 years before i was born and even today one of the catfish is still alive, it looks nothing like when i used to take care of it (i can't do it now since college leaves me with no time) but it's still there.
Reply

Marmorpanzerwelse?

Reply

Reply


Aaaaaw!

Your work is always so beautiful.
Reply