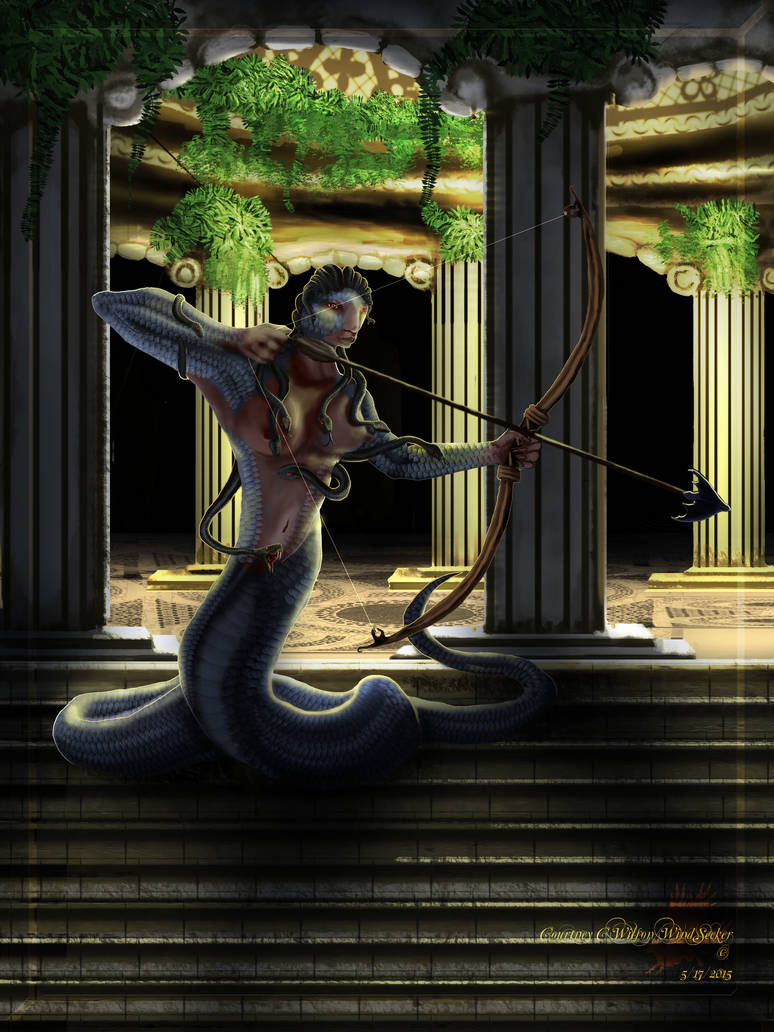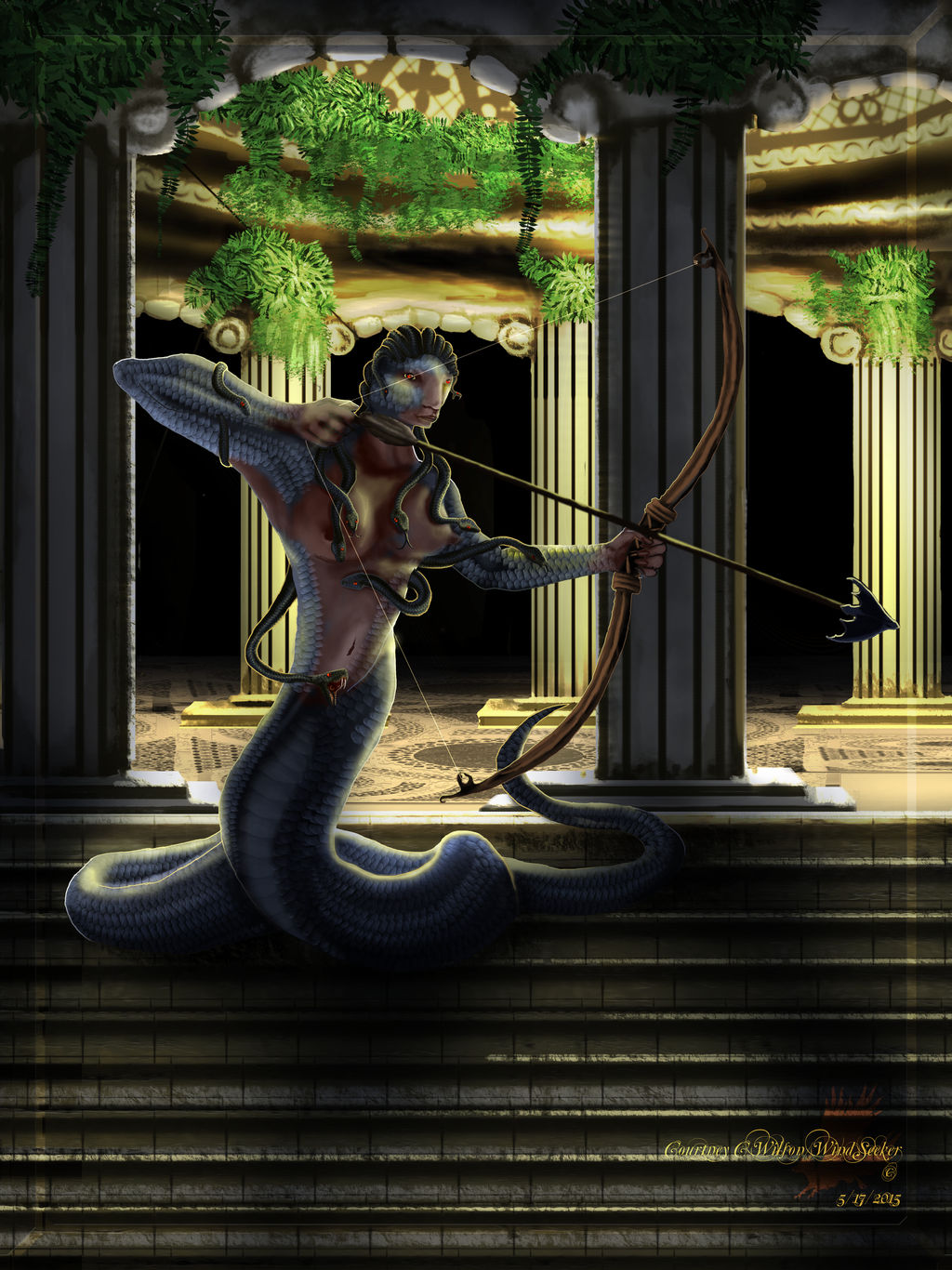 Watch
This could also be titled, "Holy Crap! I Actually Finished it!"
This was uh, the 100,000 pageview kiriban someone won FOUR YEARS AGO.... I am so sorry this took so long, but everything in it except for the plants is something I have never done before: humanoid, snake, architecture, weaponry... HANDS. On a side note, the Gorgon is NOT supposed to look anatomically correct. I did that on purpose and to save my sanity. I basically redid a bunch of this almost from scratch in the last month or so and am pretty happy with it, considering the subject matter. (Do ladyboobs count as mature content? I'm honestly not sure XD)
by

for atrium floor, I turned that into a brush and used it that way
A ridisculous amount of time in Photoshop of various versions and an Intuos3 to begin with and Intuos5 to finish.