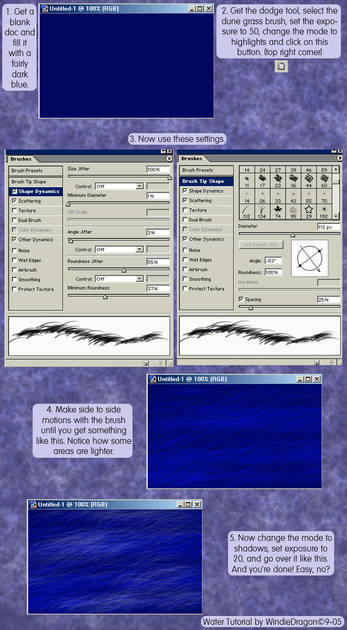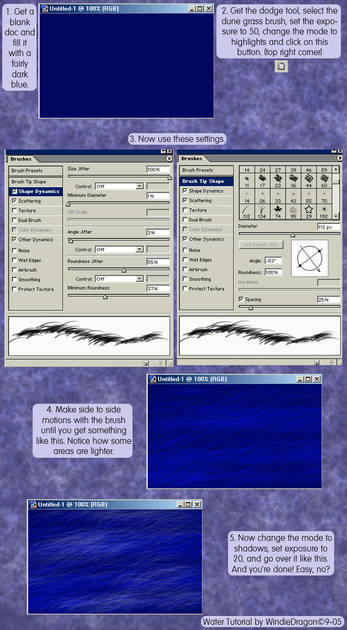 Watch
My first ever tutorial. I found a neat way to make water in Photoshop, completely by accident, and figured I'd share my findings with the rest of DA. If you use it, post a link because I'll be wondering how it came out for you

.
(And if you fav it I'll love you forever *coughhintcough*)
(And if you critique this I'll love you even more.
[link]
I already have the sky, water, and clouds figured out so you don't have to say anything about that if you don't want to. But if you see any way I can make this better, please let me know.)
If you like dragons or Pokemon, you may wanna check out the rest of my gallery

. I also have a neat Growlmon in there too, along with some Sonic-related stuff.