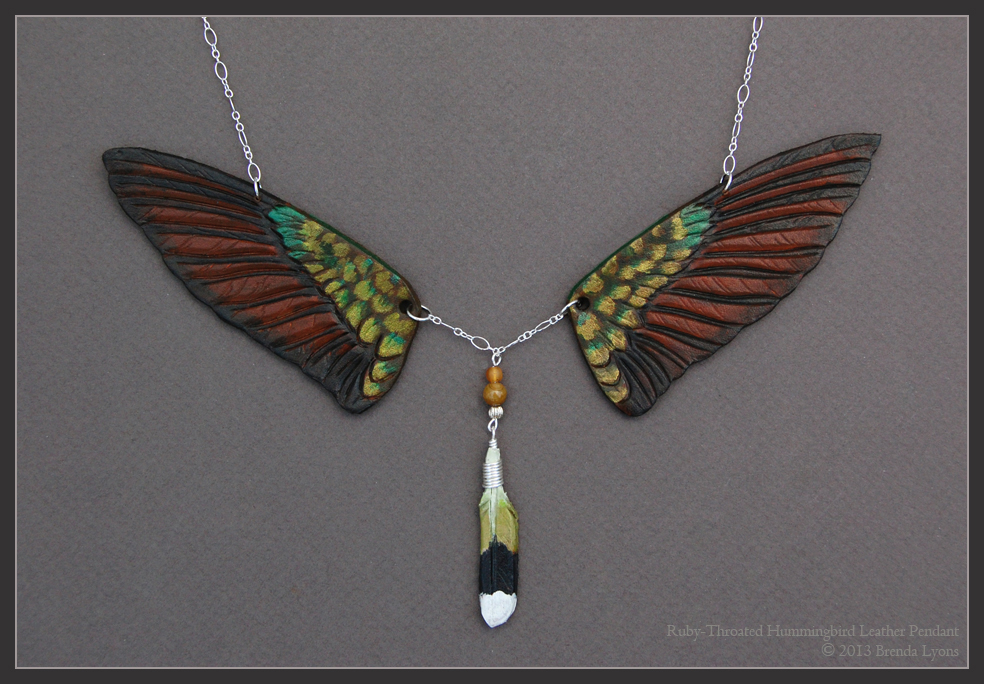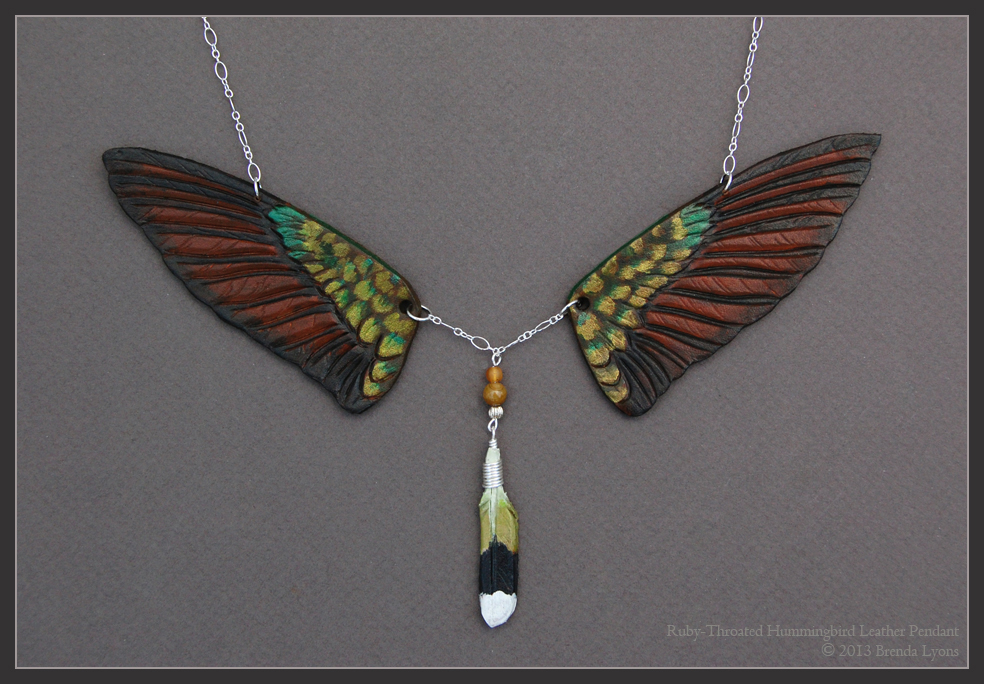 Someone on my Facebook page suggested I try making a pair of hummingbird wings for my next pendant. I was excited to do something iridescent! These wings are a little smaller than my regular wings, at 3.25" each wing instead of 3.5".
It is hand-carved from 7 oz. leather, and unlike my other pendants, doesn't have an extra leather layer on top, so it's all one piece of leather. It has a sterling silver chain and clasp, and is available in my Etsy shop:
[link]


How come I never saw this! You're on my watch list!
I was looking for hummingbirds wings reference on Google Images for a sculpture project and this showed up. And it was yours!
It's a great design. Honestly, I wish I had this idea first. XD It's very elegant.
Reply

Gorgeous work! How long does it take you to make a pendant like this?
Reply

This is awesome, as well as your gorgeous paintings

I really like your gallery.
Reply

These came out great. Thinking of doing any other hummingbirds? I wonder if there's a way to subtly incorporate the male's gorget colors into the design.
Reply

So pretty, reminds me of spring coming soon. *_*
Reply

This is my favorite set of wings you have done so far.
Reply

I think it may be mine, too!
Reply

I really love this, and the hummingbird looks great as one of your leather pendants! I could tell right away it was a hummingbird.
Since it's a ruby-throated hummingbird, I think it would also look nice with ruby-colored beads where the brown beads are. =]
Reply

Aw man, that's a great idea! I totally should have done that! With the next one, I'll definitely ruby-red beads. Thanks for the idea!
Reply