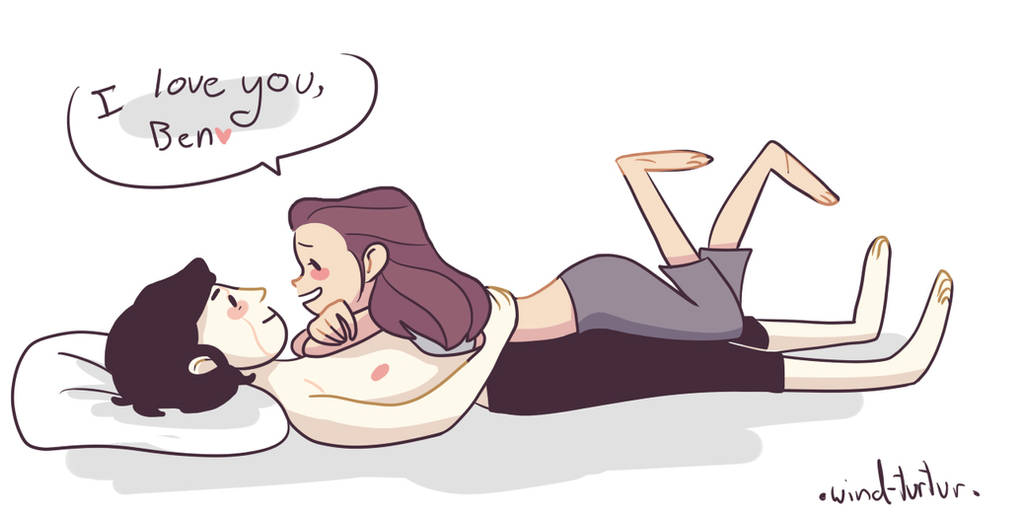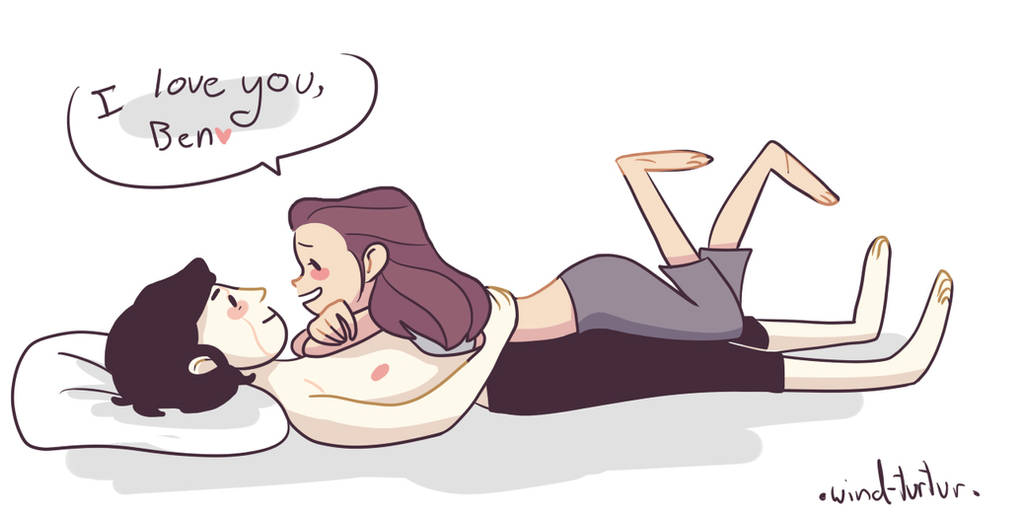 Watch

I really ask about this drawing style - because I LOVE it: what is the structure behind it; like the outer lines are drawn black, while all the inner lines such as fingers/shades are skin-colored - but then again her back also is - how... why? How do you know which one to make what color? (even the noses!)
Reply

omgosh honestly???? i love this comment, thank you so much xD

The lines aren't black, they're a dark purple ;D And i was originally going to do just the inner lines colored differently, but it was just a stylistic choice to also do some of them outside. Honestly i don't know what was going through my mind when i chose those specific places to color, but from looking at it i'd say i chose the lines that are above (where the light is hitting), and the inner lines :'D
Reply

I really admire that style because somehow it makes the image easy and warm to look at!! (If you don't mind I'll try this too at some point; because that's very interesting!) - Thank you so much <3
Reply

Reply

OMFG!!!! Your killing me with all these beautiful Reylo pics!! My heart!! *DIES*
I have shipped Reylo the moment, A Force Awakens, came out and I havnt even seen this
new movie yet, but DAMN, I wish I can watch it already! ;A: Seems like Reylo came alive
after that movie was released, Im dying to know before accidentally getting it spoiled
by a fan aaah! /w\ Im so excited to wathc the movie ;3; Plz, keep drawing Reylo pics! :,DD
<333!!
Reply

AHHHHH I'M SO HAPPY YOU LIKE MY DRAWINGS TBHH???????


omggg i shipped them since tfa toooooo!!!!!!!!!!!! although i kept silence because people would literally kill you if u somewhat showed interest in kylo and rey hhhhhhhh

BUT YES IT REALLY BECAME ALIVE IN TLJ!!!! I CAN'T BELIEVE YOU HAVEN'T WATCHED IT YET HONESTLY YOU'RE GONNA DIE OF SHOCK BECAUSE OF ALL THE SUPER UNEXPECTED REYLO MOMENTS, BECAUSE AS A FAN SINCE 2015 YOU DEFINATELY WEREN'T EXPECTING THEM--------


definitely will keep drawing them tbh thank you for showing interest :'333
Reply

FFFF!!!! I LOVE THEM SO MUCH!!! :,DDD

Omfg, Yusss!! Reylo buddies since the beginning!! :,DD Omfg! YUS!!
I was too scared to show it because of that reason too, they were soooo... mean... ;___;
*hides* My own step dad gave me LOADS of crap for shipping them! XDDD
I cant imagine what internet people will say to me if they knew hahah XDD

NO I HAVNT AAAAH *CRIES*!!! Omfg, now I want to watch it even MORE!!! *Drops on the floor and rolls back and forth*
Ya, my step dad have already seen it the moment it came out and for some odd reason HATED it ! Like, I dont think hes a fan
of star wars anymore after seeing that movie, and I was like, Oh no, PLZ TELL ME REYLO HAPPENED BECAUSE HE HATED REYLO!! XDDD LOLZ!

Yaaaay!!! Cant wait to see more!! :,DDD Anytime! /w\ <33!
Reply

Rey looks cute

Reply