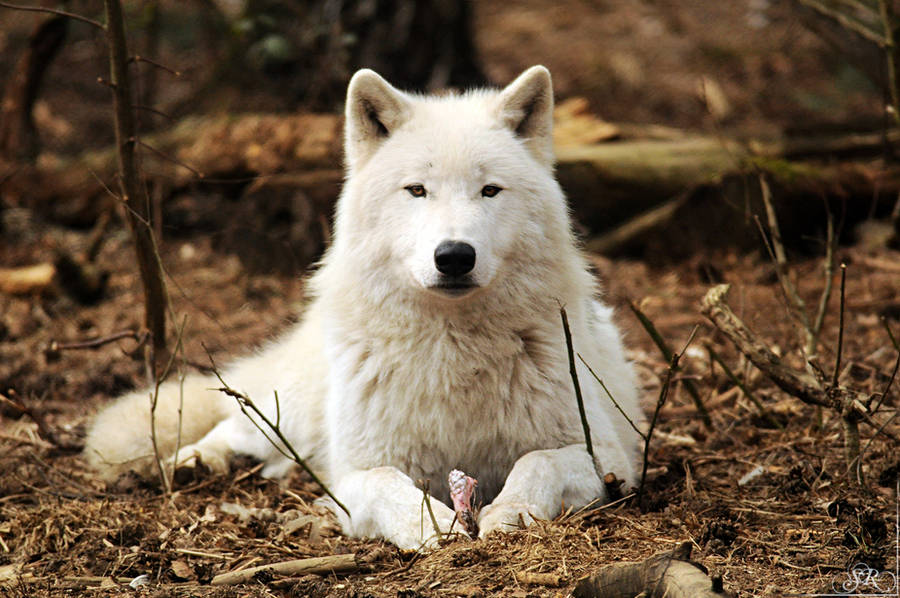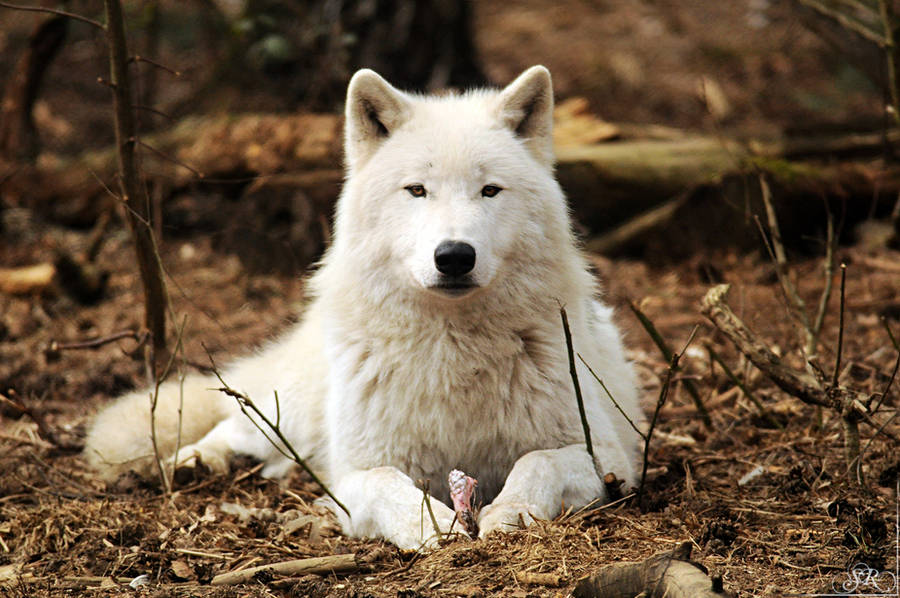 Watch
May I present you: Inuq, the soon to-be Alpha! Yet he just puts his brother Aslan or the omega Khan and bows in front of the real alpha Scott. But I guess that this picture is a kind of vision of the future. As the king of the forest with a little cute sceptre in his paws

________________________________________________________________________________________________

Wildpark Alte Fasanerie Klein-Auheim . arctic wolf . Inuq . 23 months old
________________________________________________________________________________________________

You are allowed to use my photos for everything you want, beside commercial purposes (that includes commissions for money/points!) and the simple reposting on any sides like deviantArt, facebook, forums and blogs. So you're free to make drawings, manips, avatars, graphics, what ever you like to and I would be happy to see your art. Feel free to show it to me - I'm always curious! Crediting me would be nice, if it's possible.
________________________________________________________________________________________________
What a lovely, striking animal. I really like the calm, powerful stare he's giving you, and may I say that getting such a direct look from any animal (especially wild or semi-wild) is so dang challenging!

The colors also add to the image, inspiring thoughts of freedom and wilderness and racing through the forest. This fellow could be the main topic in lots of images, but I could see him resting at the feet of a queen, a god, or being utterly tumbled over by forest faeries! Very good job on this as a complete piece, and the only word of advice I could think to give is that when you upload to the stock category, it is helpful to all of us manipulators that the image be in original colors. With it already in sepia-tone, it can be difficult to recapture subtle nuances of color in shade and highlights. But as a finished piece, this would get an A+ from me!
The Artist thought this was FAIR
15 out of 15 deviants thought this was fair.
What an impressive shot! I really love these soul piercing eyes, It's looking calm but strong and powerful.
It doesn't seems to be easily intimidated. Now, I know why you called it "king of the Forest", that's because his whiteness is royally contrasting with the dark brownness of this autumnal forest, it's behaving right and with dignity, and it's looking at us with these eyes which says : " you're not frightening me, I can eat you all at once!".
But there is only one detail that's breaking down this royal atmosphere : that's this chicken between it's paw's (not very glam'!)
However, I love this picture and you've totally amazed me!
Excellent work! as usual...
The Artist thought this was FAIR
11 out of 11 deviants thought this was fair.