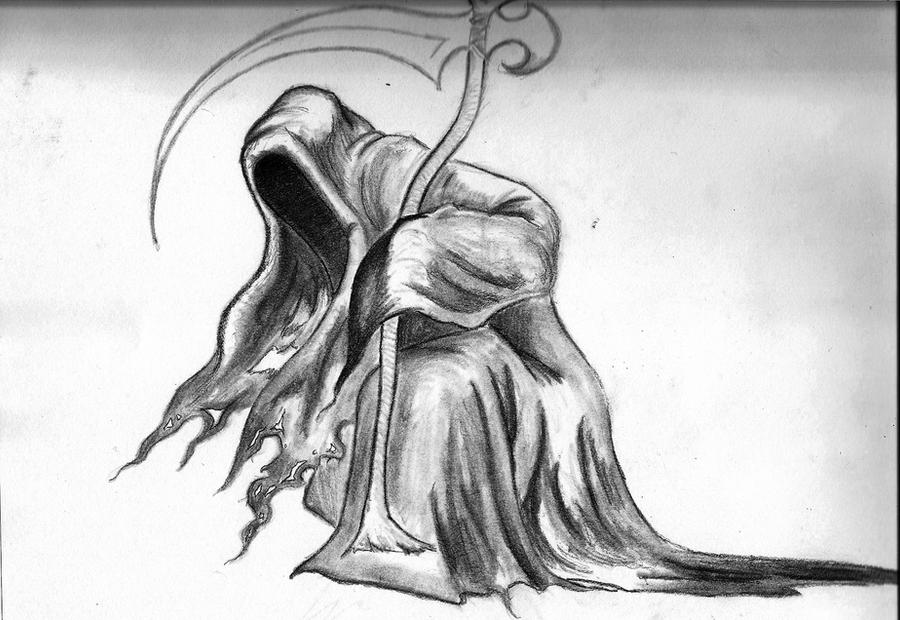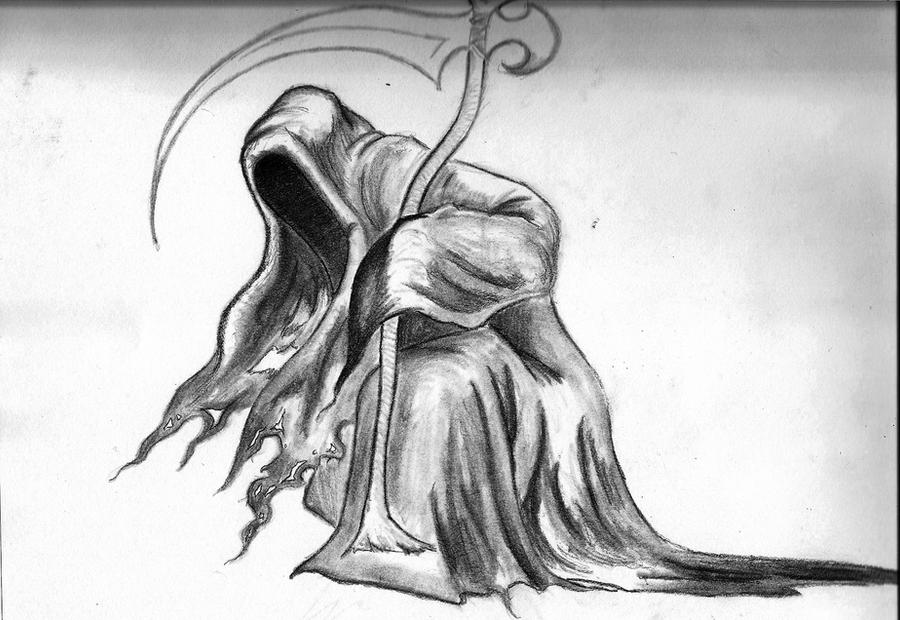 Watch

Reply


I really like this. I love the lack of color, actually, and how the edges are darker, whether or not that is intentional. He's crouched down, and I think that you should draw a dying/withered or malnourished person lying in front of him, as if he's about to take his life. Or better yet, a wealthy, rich, obese person, and be all cliche and symbolic.

You could even draw the person in color, and leave death in black and white. It would be so cool. If you do it, be sure to let me know. I'll

and possibly feature you in the future.
Reply

Hmm I suppose I could give that a try today. I will definitely let you know.
Reply

Reply