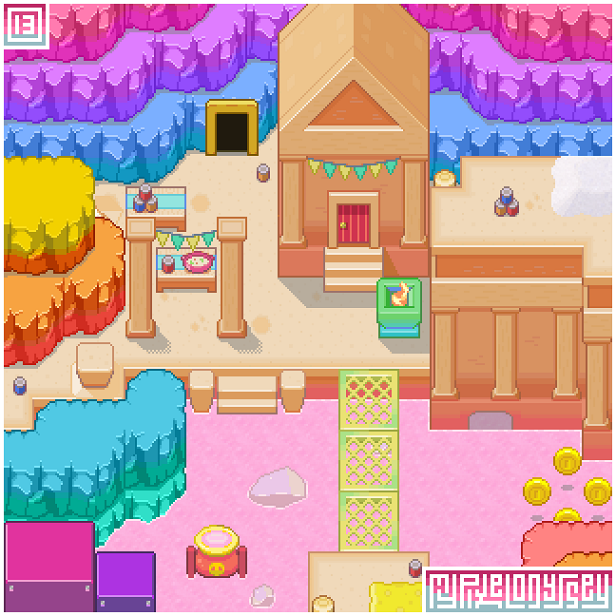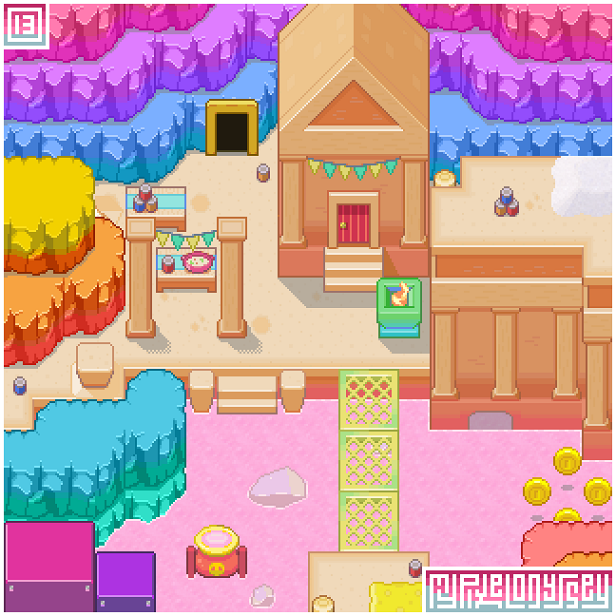 This is a visualization of my Tileset #13 from My Pixel Odyssey project:
This tileset corresponds to Luncheon Kingdom (1/1)
This tileset can be downloaded in the premium content section. After downloading this tileset is free to use in wherever you want. The pack includes the tileset adapted for inserting directly into RPG Maker.
That's all I have to say. Thank you for your attention and hope to hear some feedback!

Greetigs!

Wow that is beautiful!!!

That is so cool

Reply

Reply

Amazing!!!Love the colors you chosed:3
Reply

My favorite SMO kingdom. Looks super cute in this pixel style. c:
Reply

Reply

So colorful

Reply

Reply

I really like the colors in this piece. I'm having a little trouble telling whether the snow in the corner is inset or ouset, though.
I've never made a tileset before. It looks like fun.

Reply