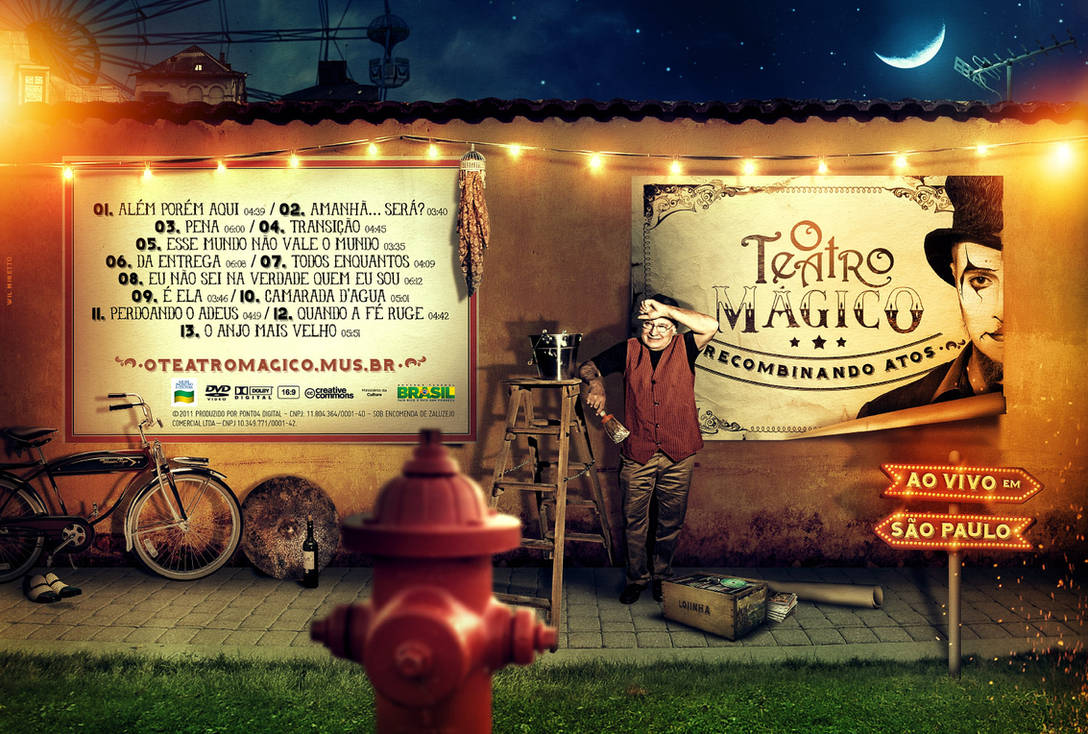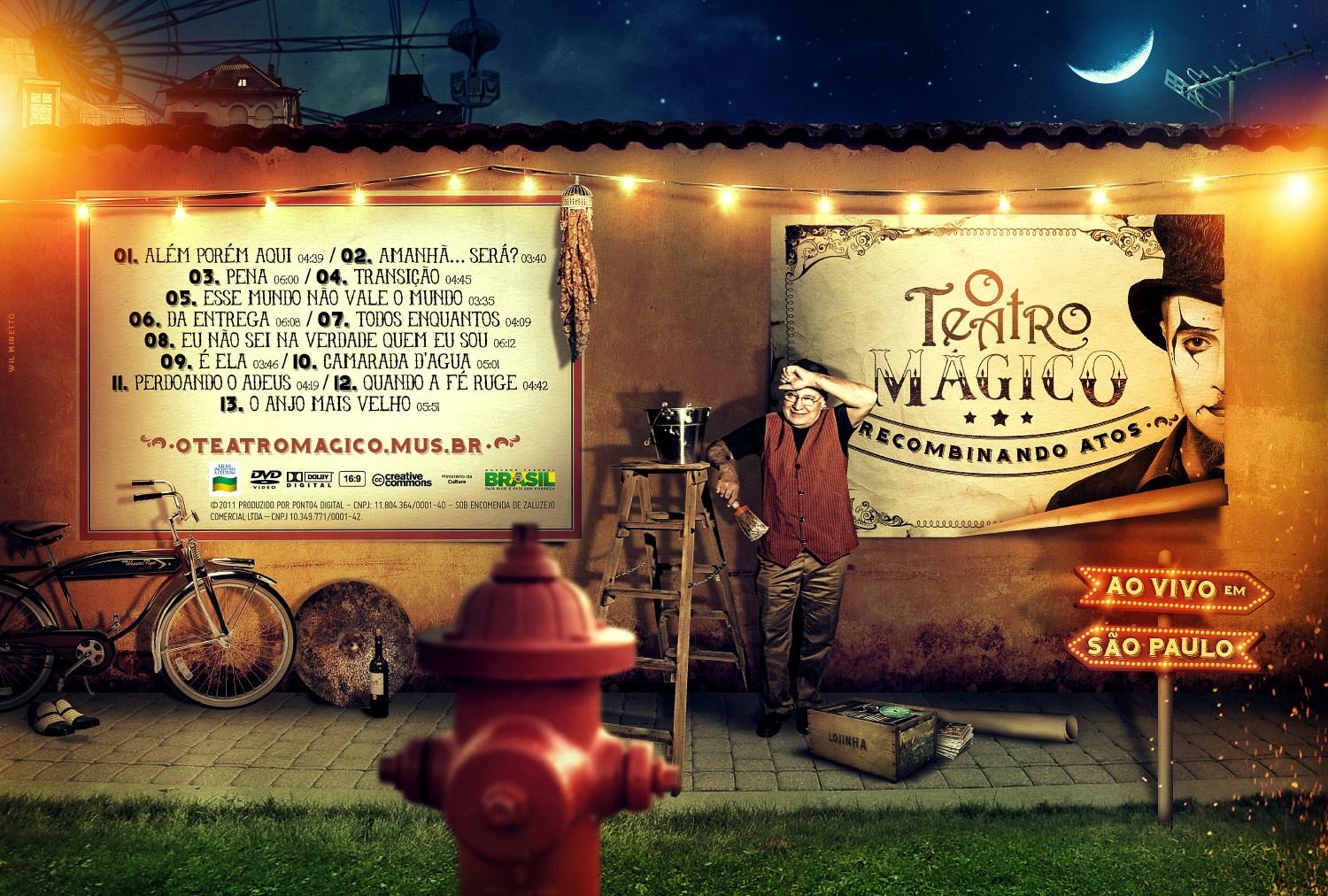 Watch
"Recombinando Atos" DVD cover from the brazilian troupe 'O Teatro Mágico'.
Check at: www.oteatromagico.mus.br
Sir and some objects: photo by Luiza Prado.


wow really cool and creative

Reply

I love this. Very creative. Great colours, shading and blurring
Reply

Muito boa a edição da imagem , ficou parecendo mesmo uma foto de que teria um teatro ; Eu gostei do tipo de brilho que você usou para editar a imagem , ficou muito bom e um pouco misterioso .
Reply

Reply

Fantástico trabalho, como sempre!
Reply

i think you should remove that red thing..idk what's it called,but it feels like it's blocking
Reply