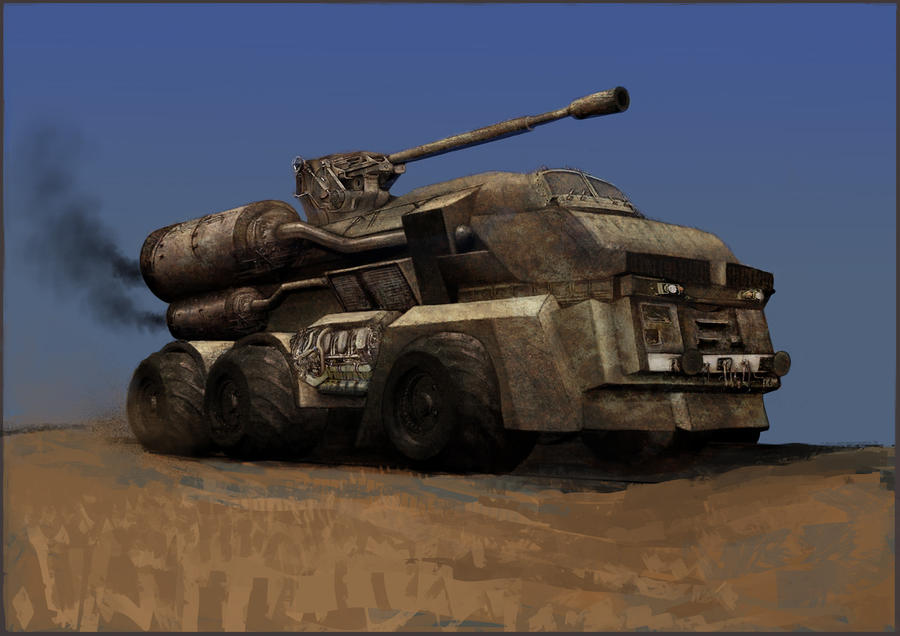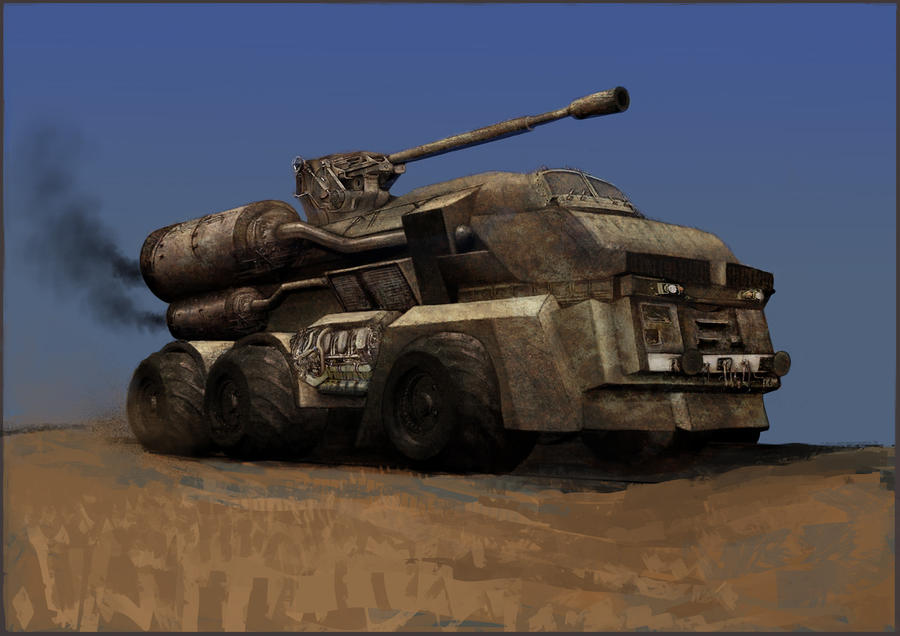 Ive very recently started getting very inspired by machines and vehicle/industrial concept art. I had alot of fun with this one. It was tough finding a work flow which gave the best results. I'm still looking

Hope you like, thanks as always for taking the time to view my art.

урал с рапирой

But still good work
Reply

Awesome, has this been done in 3D Studio Max and Photoshop ?
Reply

Yeah, I built a simple block mesh, mainly for perspective reasons really, then I used mix of photos, textures, filters and hand painting over the top. Thanks for the comment

Reply

Nice.

But in a post-apocalyptic environment, wouldn't there be very little in the way of vehicle manufacturing facilities. This looks like a brand new kind of vehicle, excluding the rust and stuff.

I don't mean to criticise but wouldn't a post-apocalyptic vehicle be more along the lines of a vehicle that already exists, just with some modifications?
Reply

Yeah you share a good point and I appreciate the crit

I wanted to do something post-apocalypic but in a kinda Mad Max, Borderlands sense. The initial idea was a war between gangs in a 'wasteland' landscape, and this certain gang made a tank like vehicle which could travel over almost any terrian with ease and take out any obstacle in its way. At the same time I wanted to create a vehicle which was original and not a mix of loads of different modern day vehicles. Theres no time scale with this deisgn also. In the future there will be vehicles which will be far different from those of todays world so I guess its hard to say what a tank would look like in that time, especially after an apocalypse.
Thanks again for your comment, I'll take your advice on board for the future.
Reply