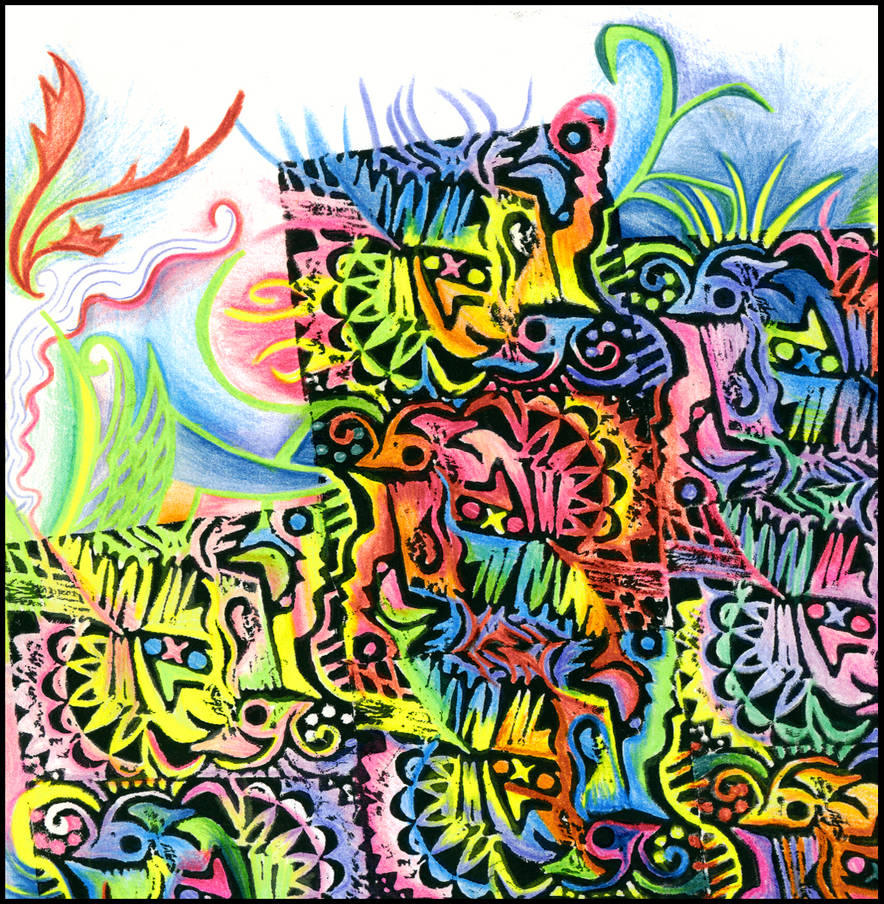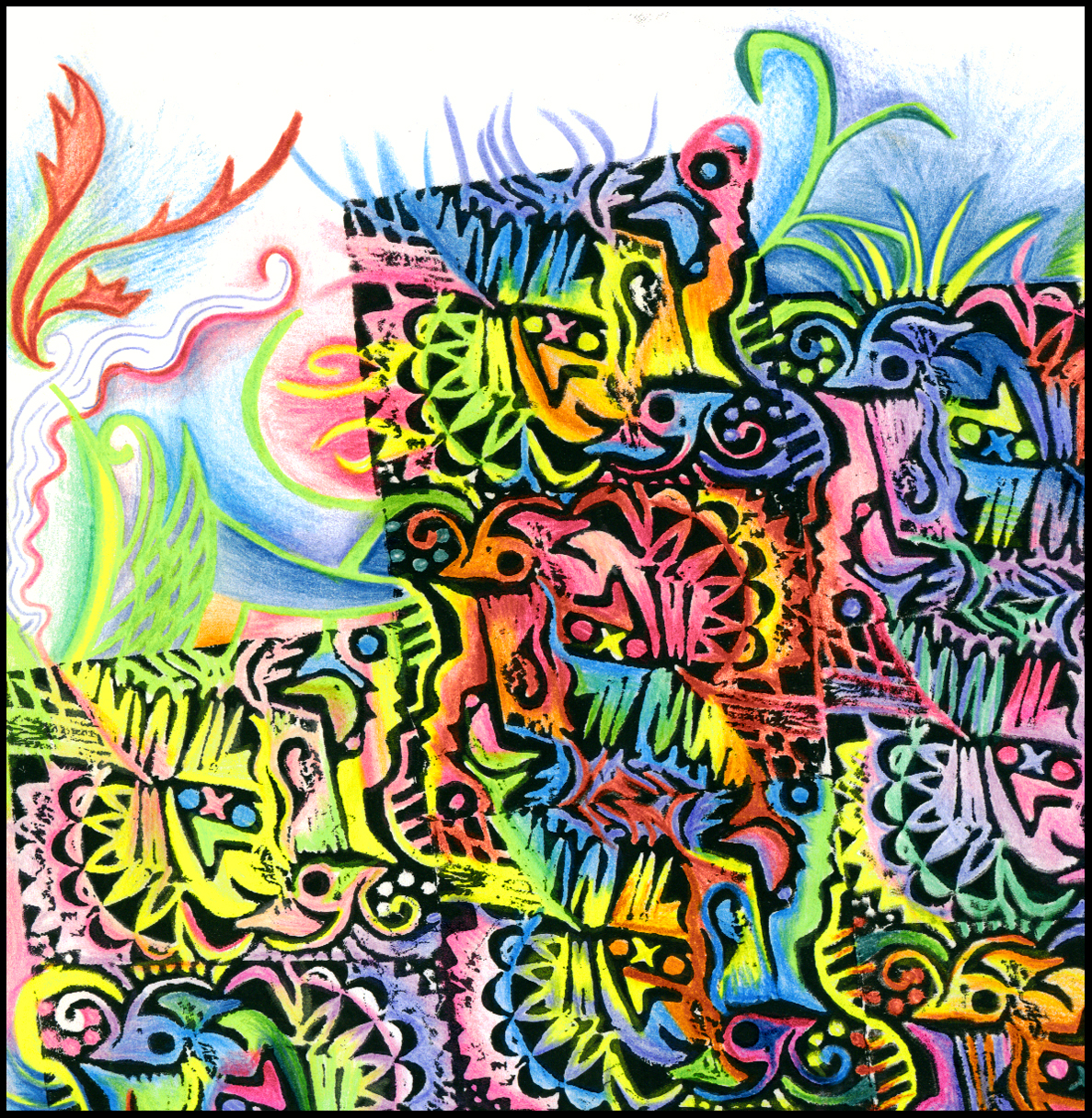 Watch
printed, then coloured with pencil crayons.
this was a school project a while back.

I love it... very intense and psychedelic!

btw thanks for the fav... muchly appreciated! Feel free to drop by again anytime

Reply

Gorgeous! I really like how the pattern twists and turns. Shades are pretty solid as well. Did you scan this into your computer? It's a little grainy, but otherwise, the contrast is well done!
Reply

thank you very much for your comments.
Yes this was scanned, I didn't resize it properly though, (sorry) so it appears larger than it is. i think the graininess is a combination of the medium and some of the level corrections I did, moving the white balance up.
The print was made repeatedly printing with a styrofoam stamp about 3 by 2 inches in size. The section that is here is a bit smaller than the top left quarter of the page (chosen because of the uneven edge and fripperies).
thanks again

Reply