It is believed that God gave several archangels s
upervisory duties over the four natural elements
on earth, and the angel who oversees water
is the Archangel Gabriel.

My Entry for Calling all Angels hosted by nitchwarmer


Thank you in advance for all faves and comments! I appreciate everyone's
continued support. You are all an inspiration to further my motivation as I
grow as an artist.
A Special Thank You goes out to All Stock Providers.
Stock Used--

Background (MINE): Premade Background 5
Model: Fantasy Male Angel png
Clouds (Special Permission): Morning clouds and sky 10-23-18 | Clouds and sky (8)
Stairs: Celestial Stairway
Textures: Stars | Illuminated | The Belt (Stock) | Sparkling Water/PNG Texture | Space Nebula Background/Texture
Bubbles: Bubble Overlay | Bright Full Moon PNG
Water Resources: agua png | agua png | agua png | water splash png | water splash png | Water Splashes | 6 Water Collection PNG | Water Splashes High Res PNG | Png Water | Circle of splashing water. | Stock - Water drop splash
Water splash Stock 09 | Water splash Stock 03 | agua png | agua png | agua png

Outside Resources:
Water: pixabay.com/en/drop-of-water-i…
Drip: pixabay.com/en/water-drop-liqu…
Water Overlay: pixabay.com/en/water-sea-carib…
Ocean: pixabay.com/en/ocean-beach-sea…

Anything else used is from my own personal textures, brushes, & Stock collection, or painted by me.

Background and Textures Used Are Now Available For Your Use!
My Resources Used: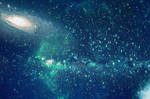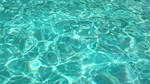 Image details
Image size
7000x4686px 25.2 MB