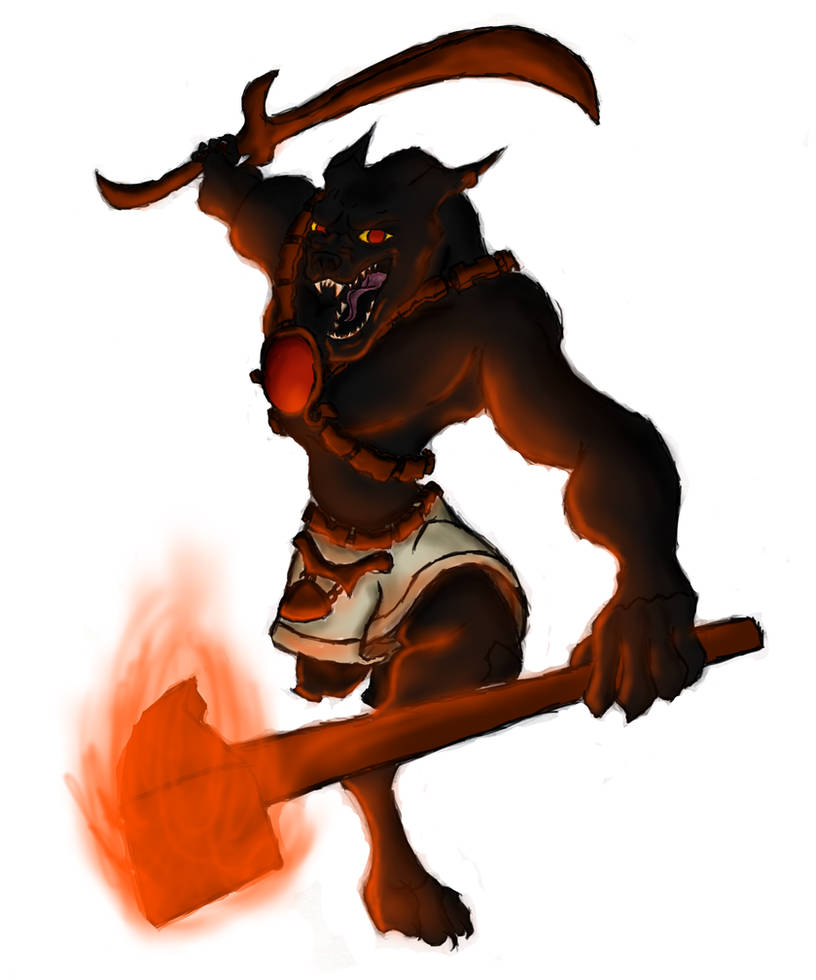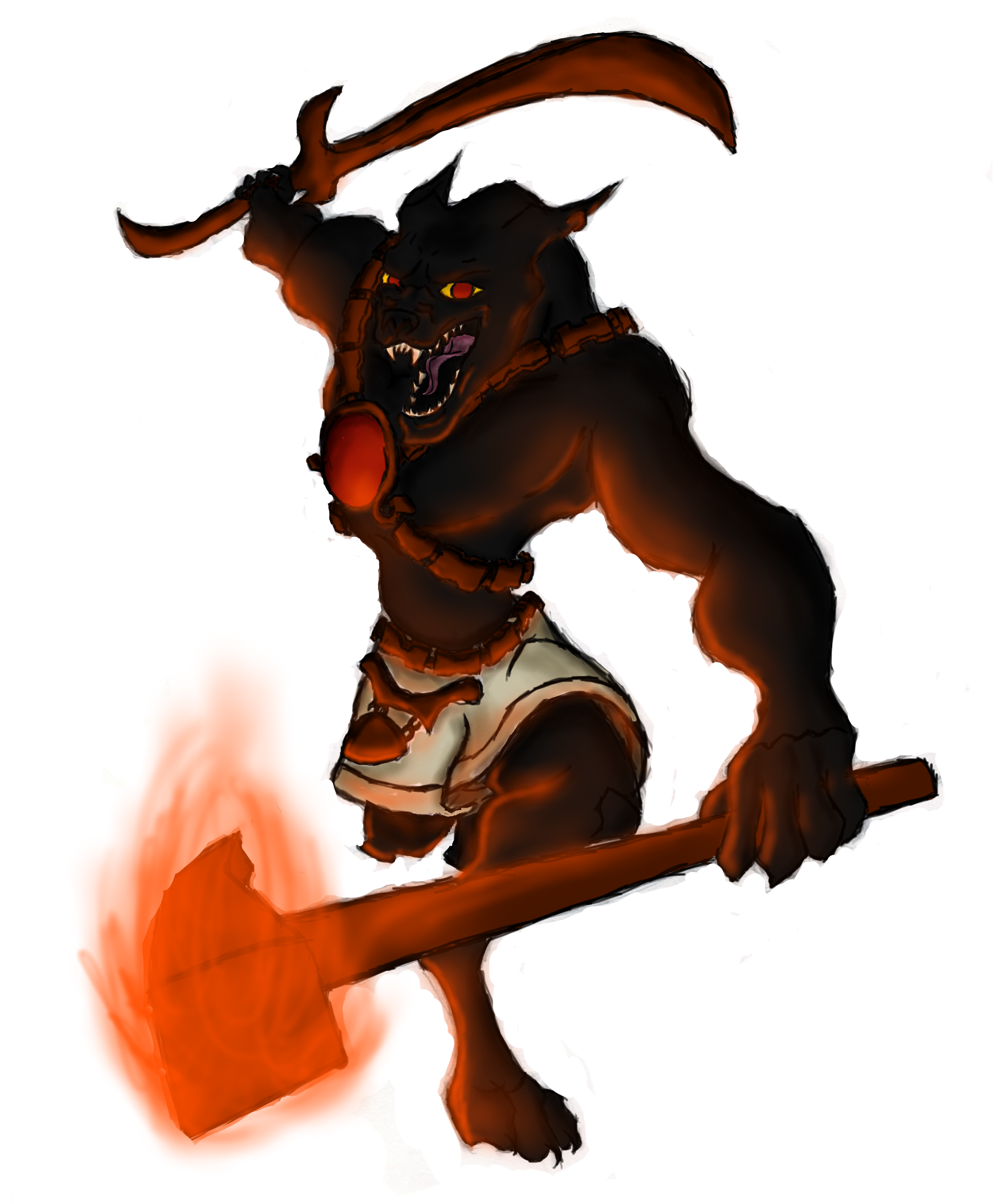 My first piece of digital art now in Color! I plan to work on the background in the future. The Telkhines were half-man, half-dog/seal like creatures in Ancient Greek Mythology that served as smiths and craftsmen for both the Titan and Olympian gods before being eradicated for creating malicious toxins and weapons. The character here as a bit of a different story, though time will tell whether I choose to develop it. Any comments or critiques would be appreciated!

Reply

Very nice! Love the flow of the pose as well as the overall design! It's very dynamic and you can feel the motion clearly through the positioning of his hold on the sword as well as with the swing of the hammer! Very nice!
The design is interesting as well and I can definitely feel the inspiration coming from an ancient Grecian/Egyptian era. I also had never heard of these and it's interesting to see your interpretation of them as well! They look pretty boss!
My singular and minuscule qualm with this would probably be the lighting, though you've done a great job with overall! I feel like such a great design should be highlighted a bit more, especially around the face area, as it seems like the lighting goes back to his arm, but kind of misses his face region! Maybe not the entire face, but around the snout and a bit more about his jaw and side!
Other than that?
Coolio! Looking forward to some more!

Keep it up!
Reply

Thanks for the thoughtful review, I've been working on this one a long time! I was a little tentative to add ambient light to the face for fear of emulsifying his facial features, but I'll consider making changes to it. Thanks for the advice!

Reply

NO PROBLEMO!
I understand the level of difficulty it might pose! But I know it is a hill thou can overcome!
Reply