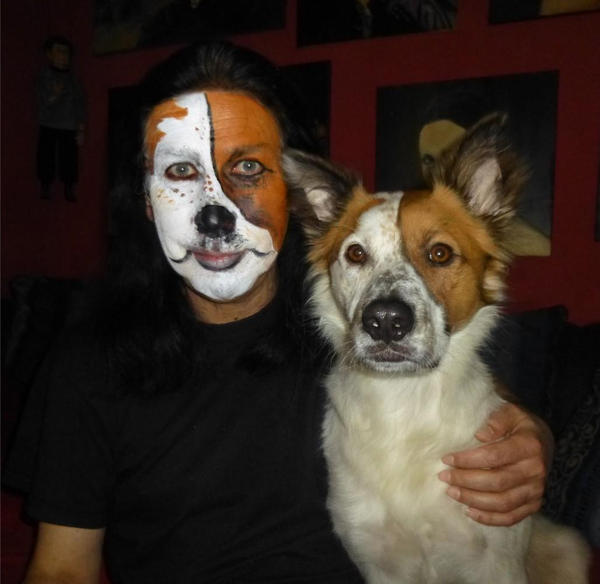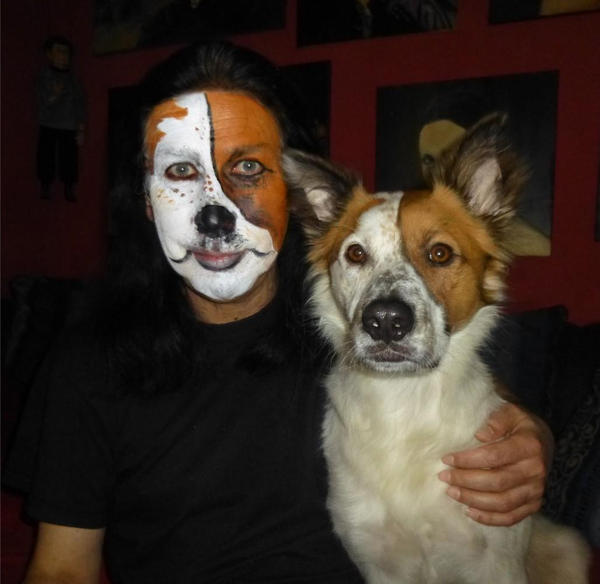 Watch
This is a photo of me and our dog "Lumos". My wife has painted my face with acrylic paint for an campaign against real fur.

Mignon vous deux!

Bleibt nur eine Frage: Wer ist niedlicher? Hund oder Herrchen?

Reply

woof woof wuf woof woof woof ...
waggle waggle waggle tail.

Reply

Very amazing and funny

Reply

This is really amazing!!!
Reply

Really look a likes, great photo!!!

Reply

so cute

Reply