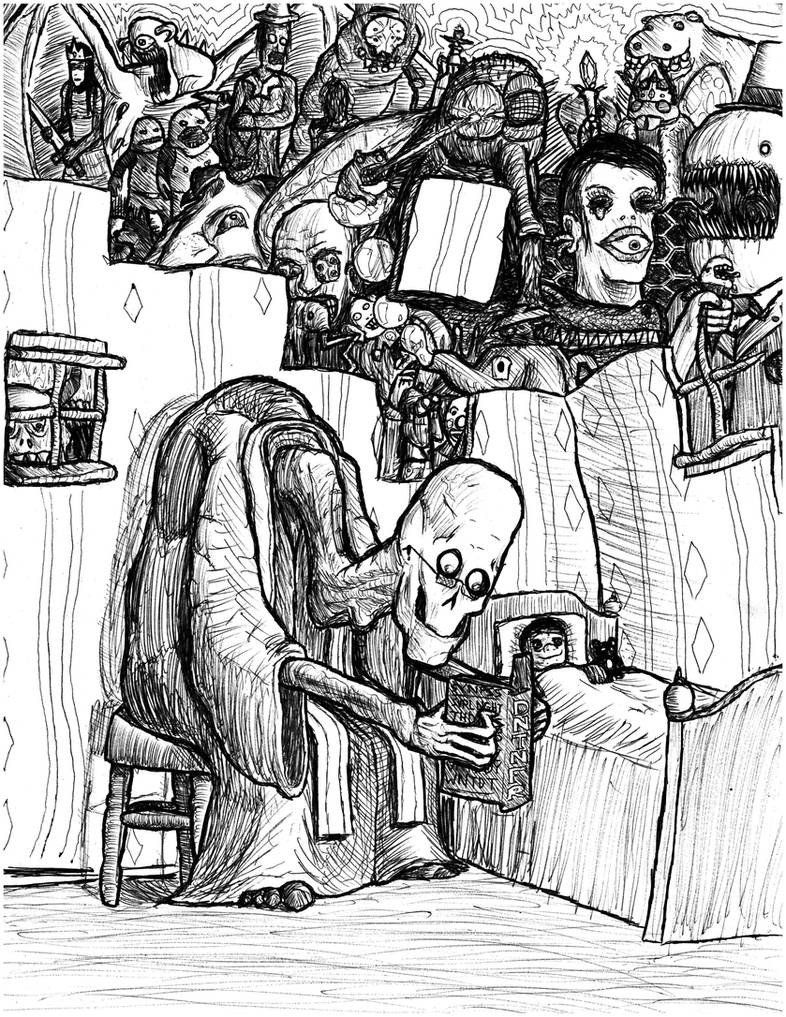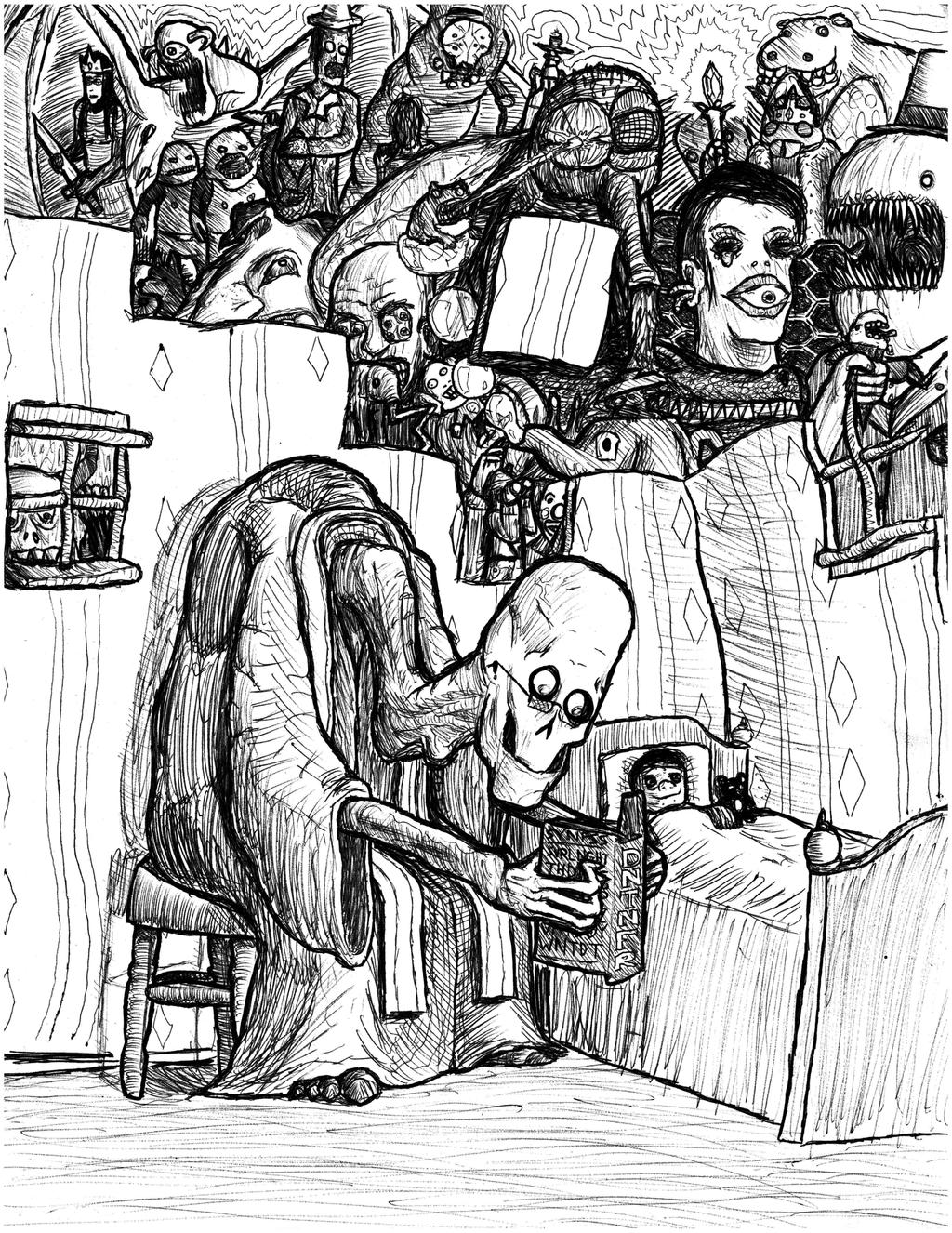 Watch
He tells the most amazing stories you've ever heard.

Ballpoint bic pen, black ink on white printer paper.
Oh my goodness! I freaking love the monsters man! the elements are so good that there is too much to tell, it's like Tim Burton and Don Kenn mixed together, I love the setting and the feel of it. It has a very strong impact (based on my taste) You know, being a fan of Sir Tim Burton and Don Kenn, I always love how you work with those quirky lines, there is much life on them (or perhaps death?) haha it's not too complicated to the technique but rather with the message of it. And the characters were very original, never seen anything like that before
The Artist thought this was FAIR
3 out of 3 deviants thought this was fair.