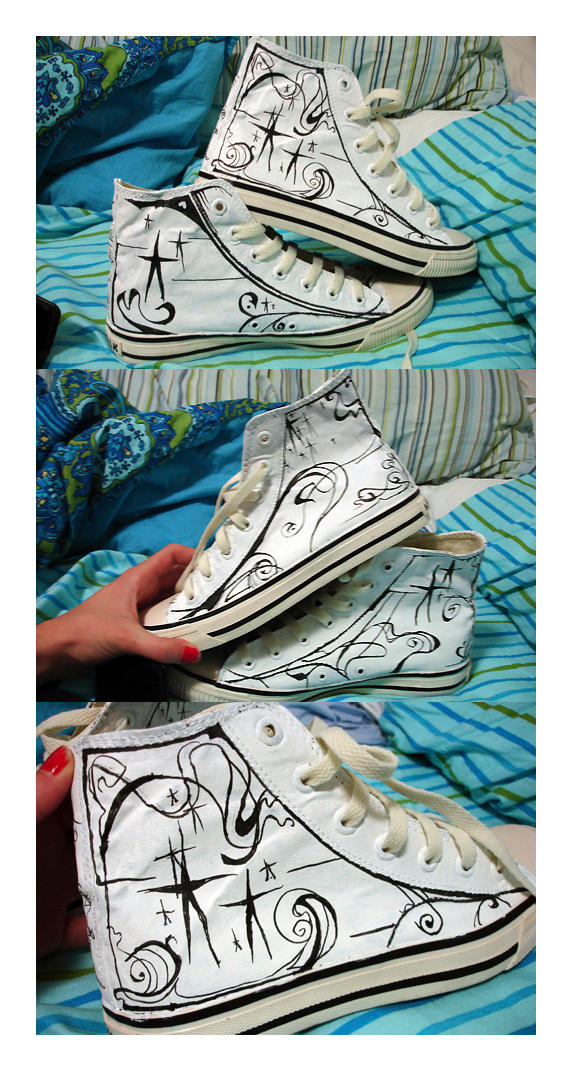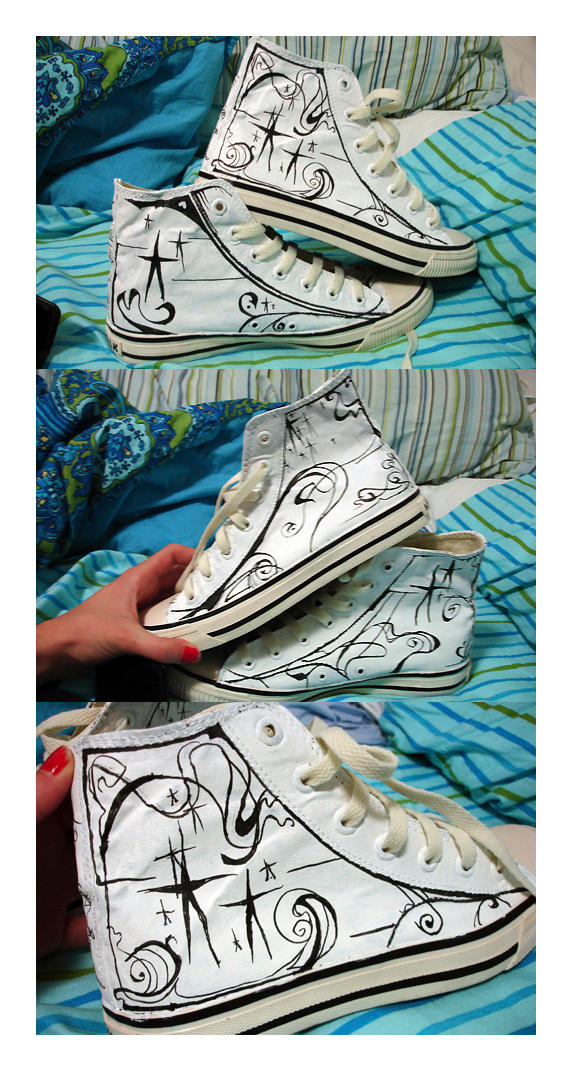 Watch
Very inspired by ~
acornlique
's shewshews, here:
:thumb34028280:
Also lots of obvious art nouveauness, and some AFI decemberundergroundness.
I may be making lots more of these.

Do you have any idea how much converse would make if they hired you?!

And I wanted to ask in general how long do the designs last when exposed to snow, rain, sun, you know the elements.
Reply

It would be so cool if they did. Thanks!

They're pretty durable. Acrylic paints are naturally water-resistant, and the fabric medium I mix in keeps them more flexible and more bonded to the canvas. I don't really have a specific timeline, but past customers have told me that they still look great at least a year later, and those are in cold, rainy places like Norway. The ones I've done are holding up well too.

Reply

hi hi yeah, acorn is inspiration pur! I think there are many more who started shoe custom. because of him

Reply

Love your clothesart. Very original.
Reply

Pretty! I saw some shoes I liked with dragons recently at a store.
Reply

what did you use? just a sharpee?
Reply

super cool, really makes me want to go out and by some sneakers to customize too!
Reply

Thanks! You totally should. It's way easier than I expected, and I bet you could do some really neat printy stuff with 'em!
Reply

Ooooo!!! Very fun!!!

I love it! And very nice set up with the photography! Better come over and display them for us!

Reply

Thank you! Hooray for college bedspreads, yes? We (the arty buddies plus Giana, Jenna, etc if they want in) should totally all go get some shoes and decorate them together.
Reply

Oh yes! Awesome idea!!! I showed Giana the pic of your shoes and she was totally ready to go out and buy some to decorate! haha, that would be so much fun! I havn't seen you in ages, it seems! Too much school and no friends makes Mary a sad girl... haha, anyways, this weekend we'll get to catch up!

Reply

mystical

Reply