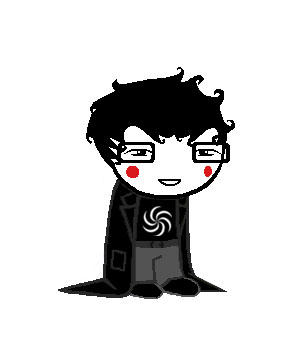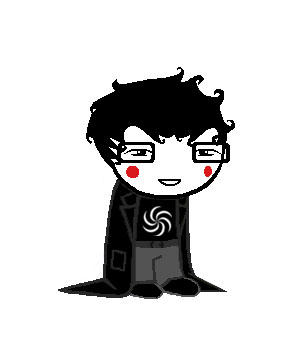 Couldn't resist the Category.
So yeah. Here's me. In the style of Homestuck.
Actually built entirely out of stuff from the comic, stolen from here:
[link]
Used Nepeta's body, Meenah's head (edited for curliness), Calliopes cheeks, uh...John's mouth I think, Someone's glasses probably John again. Also Space symbol.
Funtimes.

Spaaaaace. 8D Also, I'm glad you remembered to give yourself cherub cheeks. Because that is what you have.
What class are you, actually?
Reply

Reply