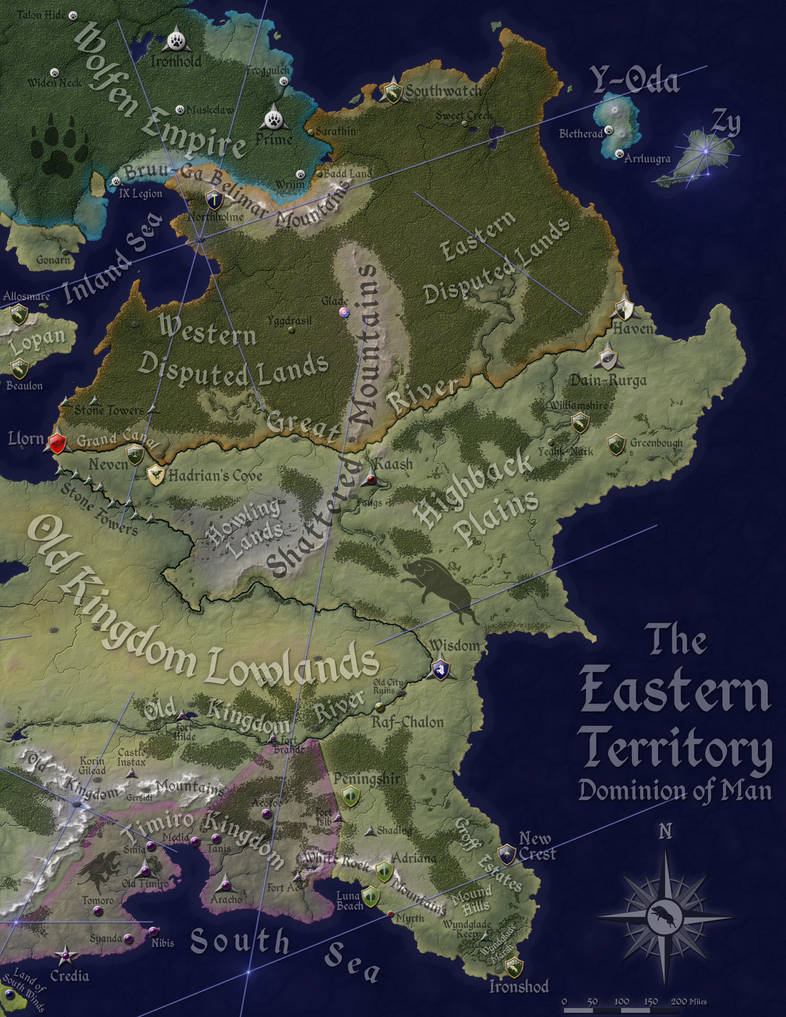 Watch
The Dominion of Man strives to live up to its name in this region, as human settlers strive against the rugged, unforgiving wilderness, the expanding Wolfen Empire to the north, the squabbles of petty lords and city-states, and the corrupting influence of an ancient evil slumbering beneath the land. This map shows the bare geography of this region from
The Palladium Fantasy Roleplaying Game
by
Palladium Books
, and was commissioned by a fan of that game.
This version shows the political boundaries, significant locations, and areas of supernatural activity, as well as natural geography labels that I could squeeze in. This map does not include a built-in legend; for that, you'll have to see the full, framed version
here
. If you prefer a map that focuses on the natural geography, you can find one
here
. If you prefer an unlabeled map, you can find the bare terrain
here
.
You're free to use this map for your own private enjoyment and games. Palladium Books owns the copyright to Palladium Fantasy and the books that describe the contents of this map. Please do not use any part of this creation for any commercial purposes.