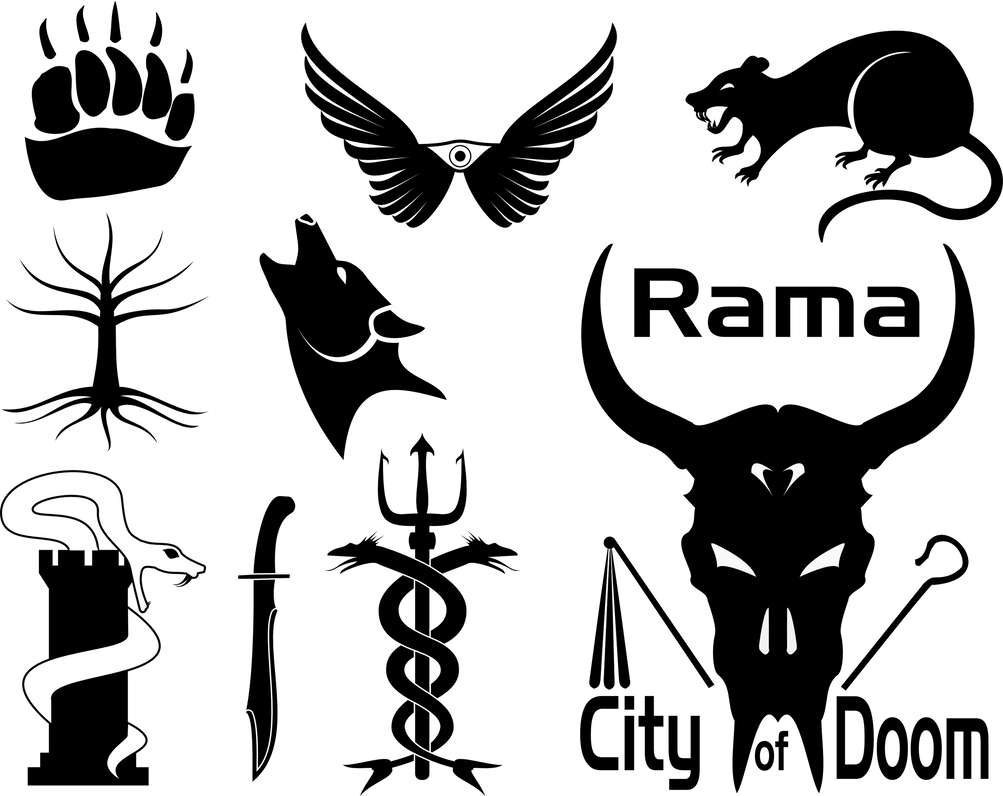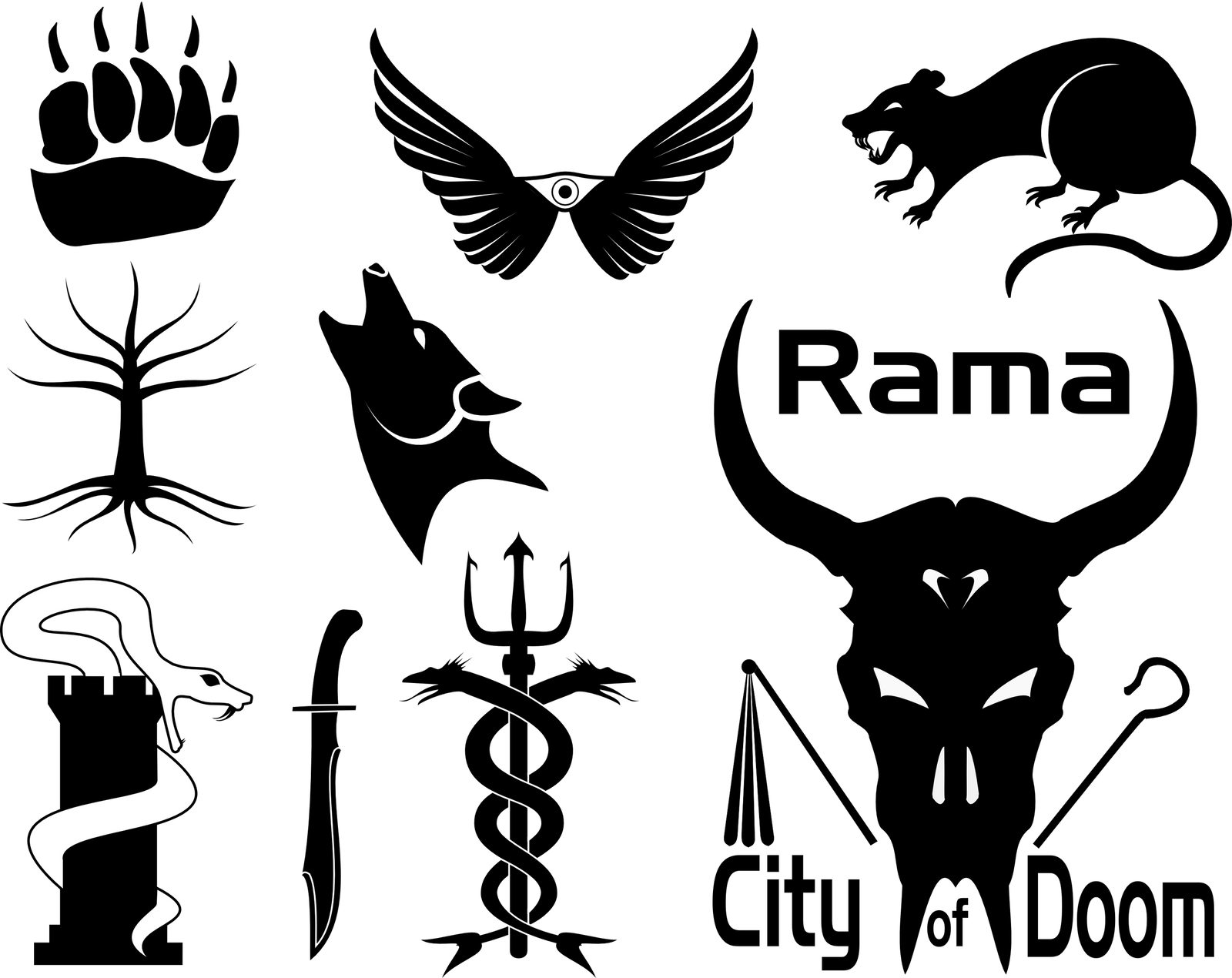 Watch
In the process of my mapmaking, I've created a good number of custom icons in Inkscape. Usually, they show up in lower-definition on the maps to symbolize a political power. I assembled my favorites in a higher-definition image to be part of my art portfolio.

Nicely done sir. This is something I ought to think about doing as well.
Reply

You should absolutely do that! You've got a good eye for proportions (I'd love to see the dragon in your personal icon blown up). Having my own personal library of icons in Inkscape is handy. Making them is a nice change-up from the bigger map projects, since I can make them quicker than a map.
Reply

I'm still quite the novice at Inkscape but I created the Dragon logo for the heraldic shield in my Ruins of Dragonport map with Inkscape and was pleased with how it turned out. I'll definitely have to explore making more

Reply

Cool

And that one with the words "City of Doom" underneath it kind of reminds me of the Logo for Darkwatch, awesome

Reply

Thanks!

I wasn't familiar with Darkwatch, but yeah, it's got a cool logo. Skulls are powerful symbols. In this case, I based the logo off a cow skull.
Reply

Reply