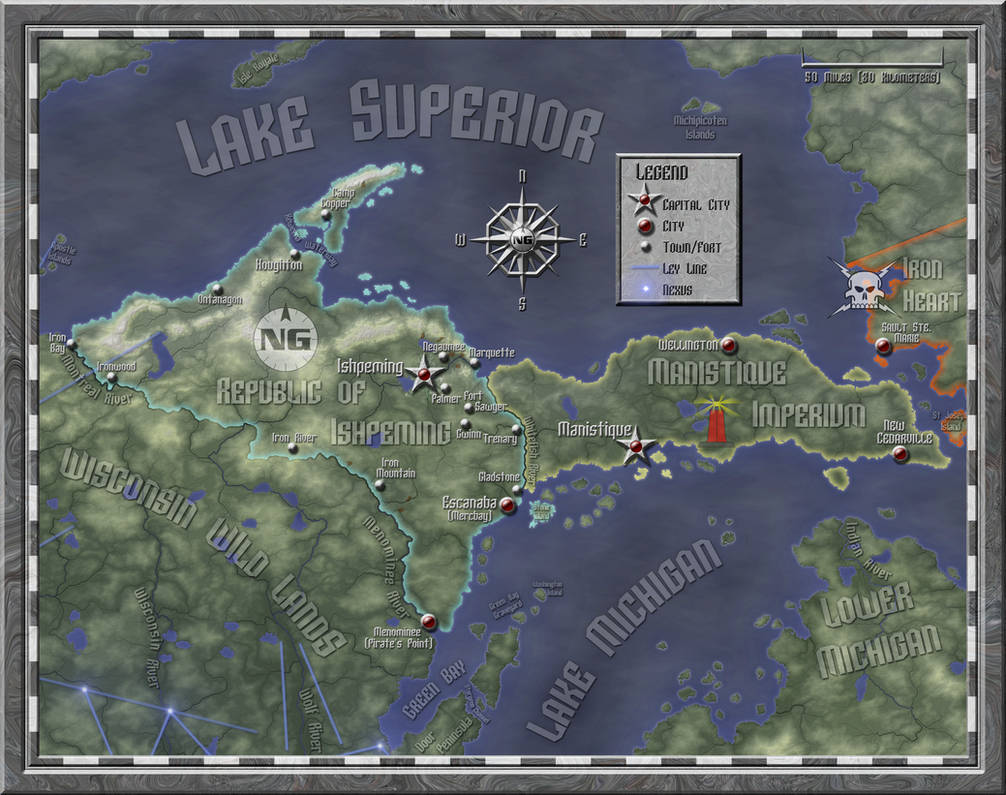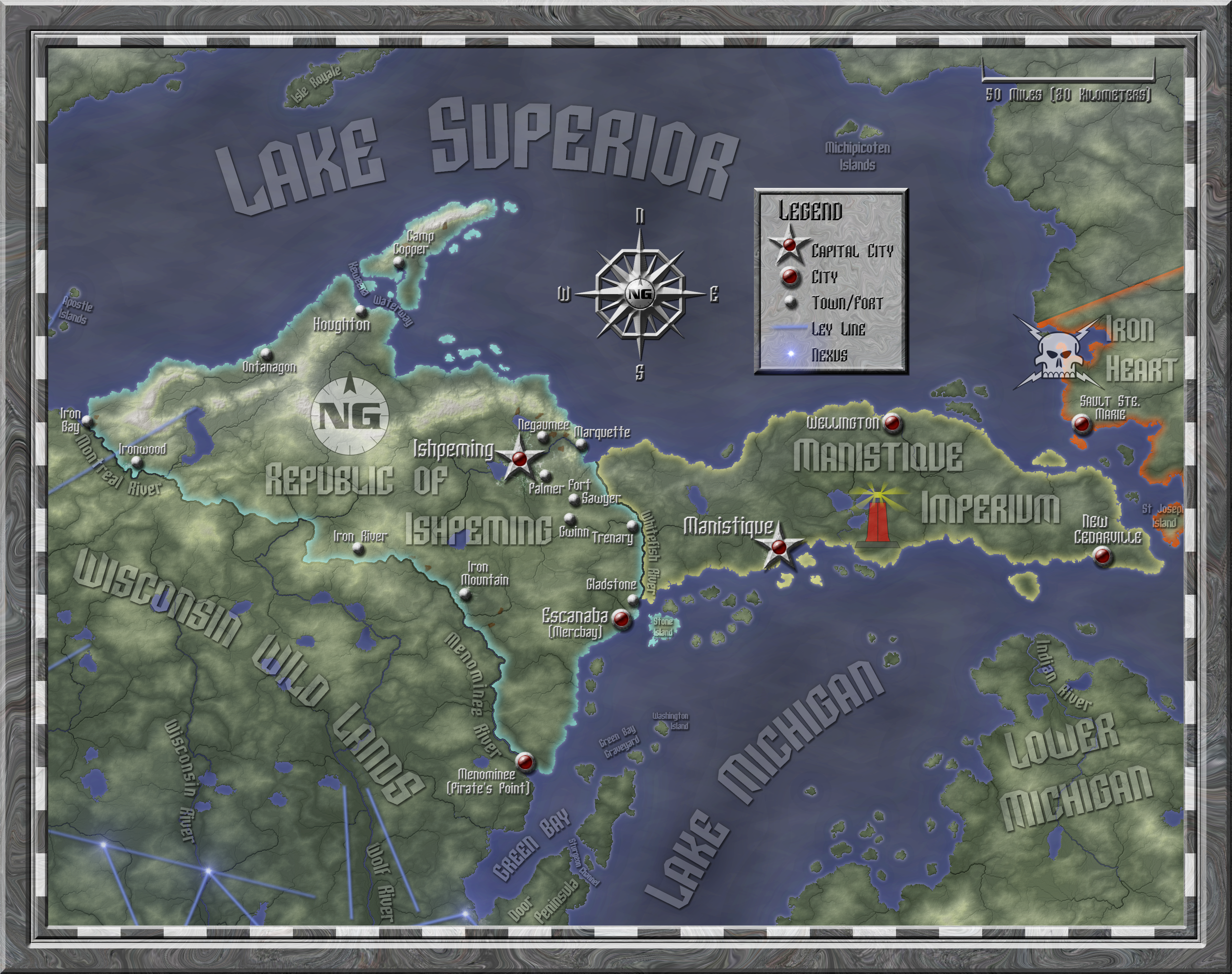 Watch
[edit: I added in Wellington, a canon city and home to an important arms manufacturer that was mentioned in a book I didn't own when I made this map. I also fixed a spelling mistake and tweaked the brightness a bit.]
Created with GIMP, Inkspace, and Wilbur, this map depicts the Upper Peninsula as described in the Rifts Role-Playing Game by Palladium Books. This is the final version that shows political boundaries/affiliations and settlements, and it includes all the extras I like to throw in: a compass rose, legend, and frame. If you'd like to see the map without the extras, there's a physical geography version in my gallery.

The Rifts RPG is set several centuries after a future apocalyptic event known as The Coming of the Rifts. The ley lines are areas of supernal energy, and the nexus points where they come together are common places for dimensional rifts to open up. The Earth is changed, and humanity is on the ropes worldwide. This makes for a "kitchen sink" setting that combines elements of fantasy, cyberpunk, mech combat, survival, horror, and other genres.

The Upper Peninsula is a region of relative stability and prosperity. There are two human-dominated countries on the peninsula. Ishpeming is a country that is dominated by Northern Gun, the best-known arms manufacturer on the planet. The Mantistique Imperium is a close ally and trading partner which also trades in weapons and other goods. Iron Heart is a member of the Coalition States, a human supremecist, nazi-like empire.

My objective in this map was to squeeze every piece of canon information I could into a single map, while keeping it readable and nice to look at.

The setting is the intellectual property of Palladium Books, and I re-created the logos for Iron Heart and the NG logo from their published books. Special thanks to Arsheesh, a master cartographer whose tutorials taught me fundamentals I needed to make this map.