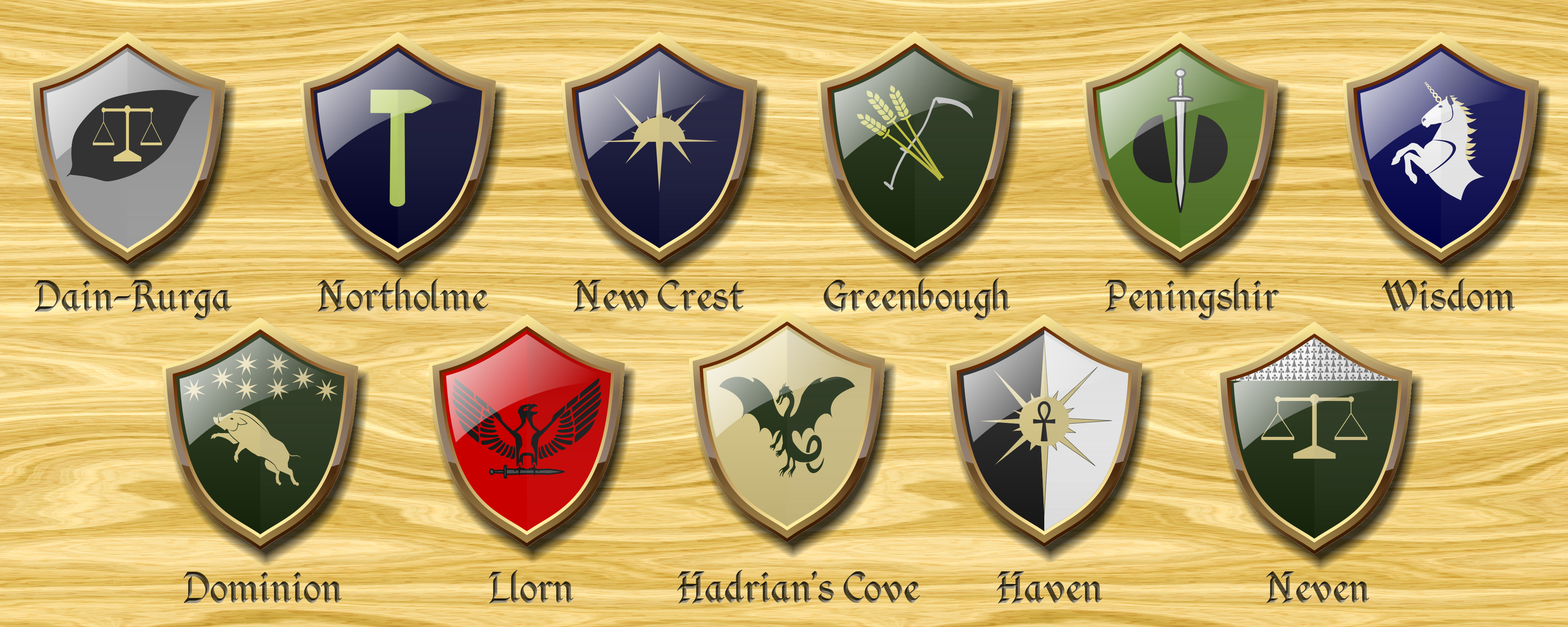 Watch
"Now you know who you're fighting!"
-Achilles, "Troy"
It's always an interesting challenge to show who belongs to which faction or group of factions on a map. In the case of the Eastern Territory map I'm working on, many city-states and petty kingdoms are members, allies, or associated with an umbrella organization known as the Dominion of Man. Since many of these places have their own distinctive heraldry, I opted to give them a common shield design that is distinct from the Wolfen Empire's round shield icons and other foreign factions that will appear on the map. Thus, even though the devices and colors on the shields vary, the viewer will know whether a place on the map is associated with the Dominion.
I adapted some of the heraldry I've been working on into a
fantastic Inkscape tutorial I found on Youtube
. The designs are my own, though I borrowed from some previous icon work I've done. The only elements I can't claim as my origninal works are the wings on two icons. For some reason, wings have always been a problem for me. The dragon wings I traced and modified from a Skyrim screenshot, and the eagle wings I adapted from a historic German eagle symbol.
These are the full-size versions of each icon, I'll be cutting their sizes dramatically before I place them on the map. The wood background and shadows were added in GIMP.