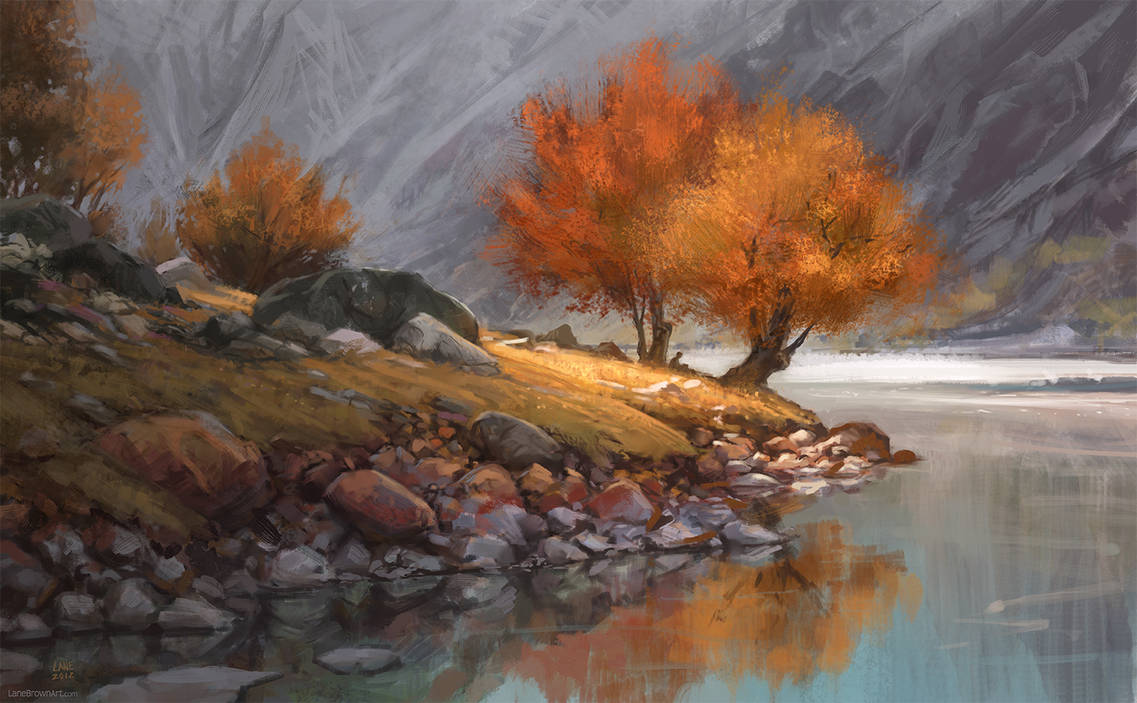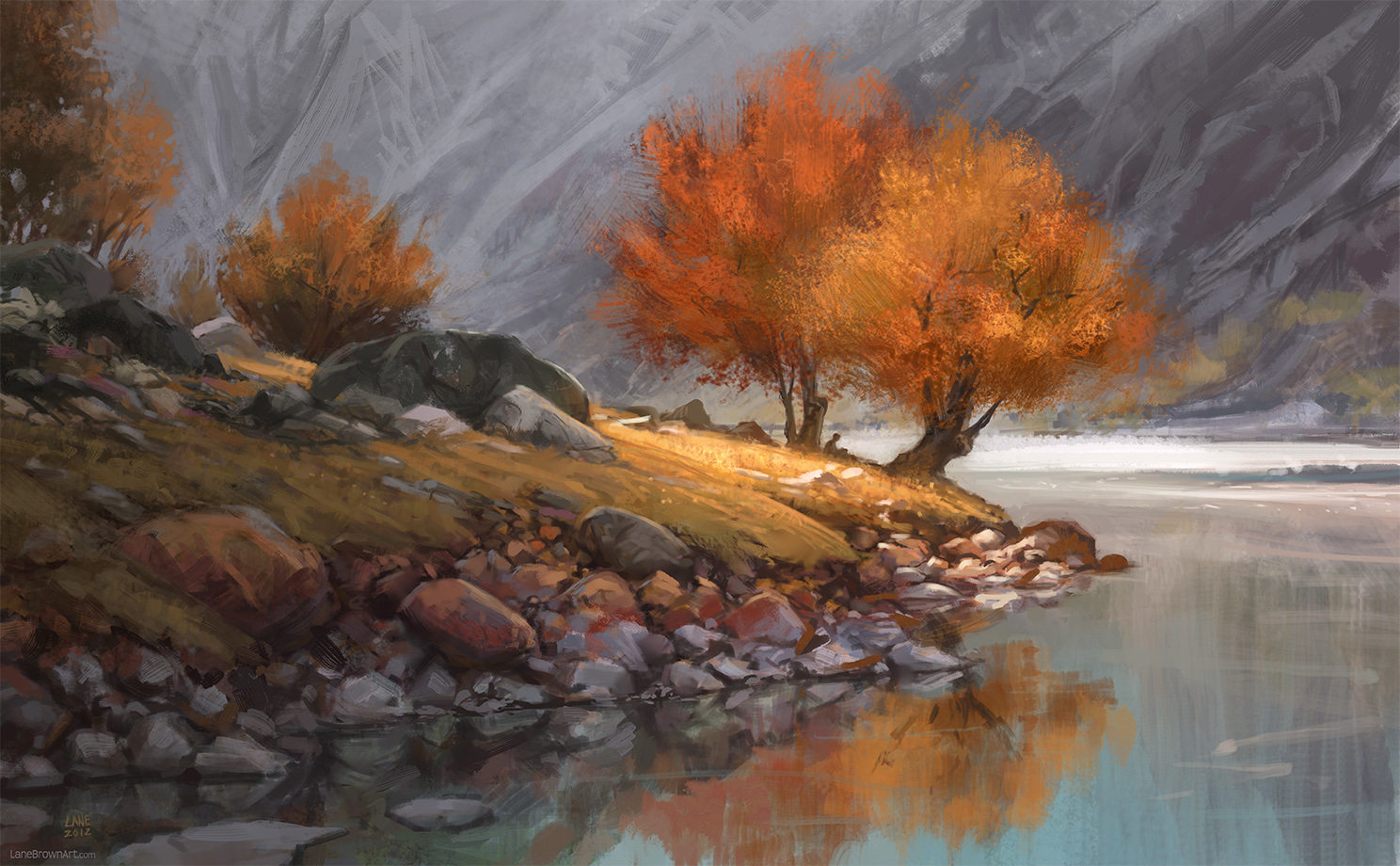 Watch
Let the trees be my company.
---
Process shots on my blog here:
[link]
---
I've made some adjustments to the original composition. Thanks for the great feedback!
I love this piece of art. It is simply amazing. Your choice of colors was excellent, and the reflections in the water were done perfectly. The leaves on the trees are amazing, way better than mine for sure. The light and shadow effects are amazing as well. The background fits in perfectly with the rest of the picture as well. the rocks lining the riverbank and hill are really done well. I like the perspective of the whole image. It was a great idea to do it in an Autumn setting. However, the smudges on the water to the far right seem a little out of place, but overall, it is an amazing piece of art.
The Artist thought this was FAIR
40 out of 43 deviants thought this was fair.
Great work!! Love the colors and use of light and shadows, I like how you play with the different shapes and positions of rocks, it looks quite natural, perhaps you could had worked a little bit more on the water surface, maybe some light reflections or ripple effect? Even if water is completely flat and quiet still deforms the reflections.
From the point of view of composition, your trees are beautiful, so why did you cut them off? show them whole

. I totally understand you idea, but what would happen if you make the view angle higher? could perhaps reinforce the loneliness idea.
Congrats again, I hope I have been helpful

The Artist thought this was FAIR
13 out of 13 deviants thought this was fair.