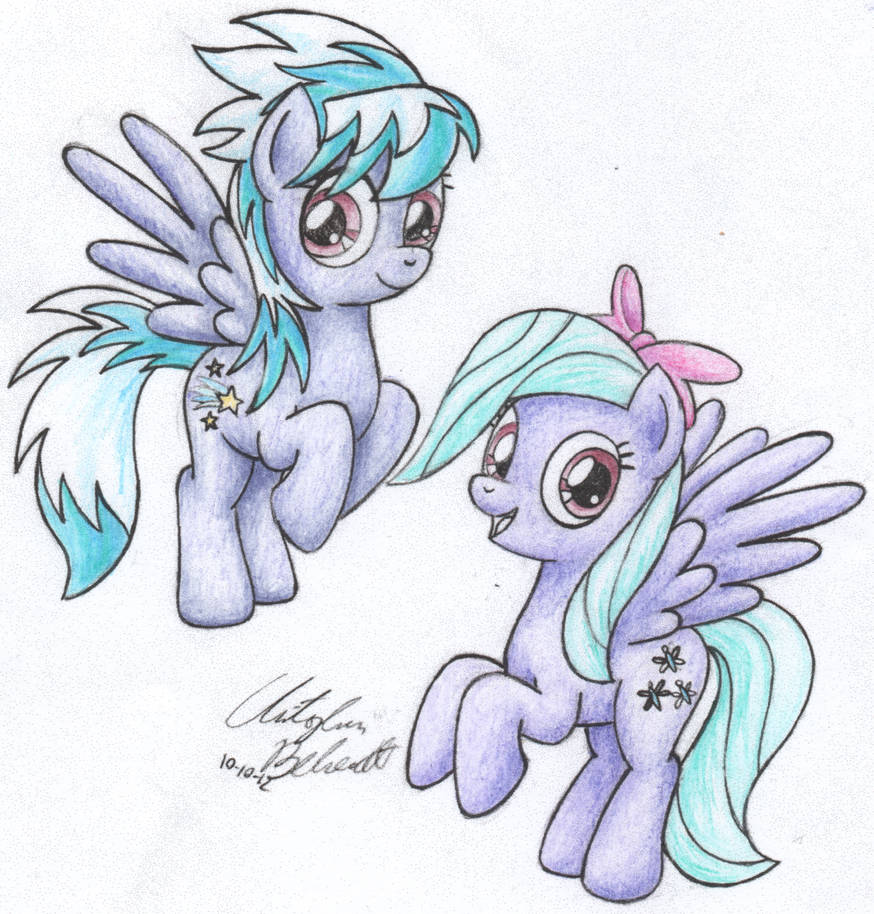 Watch

I feel weird asking this, but: Which is which?
Reply

Cloudchaser is the top pony and the stars for her cutie mark. Flitter is the pony with the dragonflies for a cutie mark

Reply

They look amazing

And apparently, Cloud Chaser is one of my friends favorite ponies XD
Reply

Thank you! Yeah, these two are such cute characters, they can easily be a person's favorite!
Reply

OOOOOHMYGOSH. I forgot Flitter's mouth!!! I'm so sorry!
Reply

haha! I don't mind! If you feel like fixing it, though, I'd be more than happy to upload the fixed version!
Reply

Reply