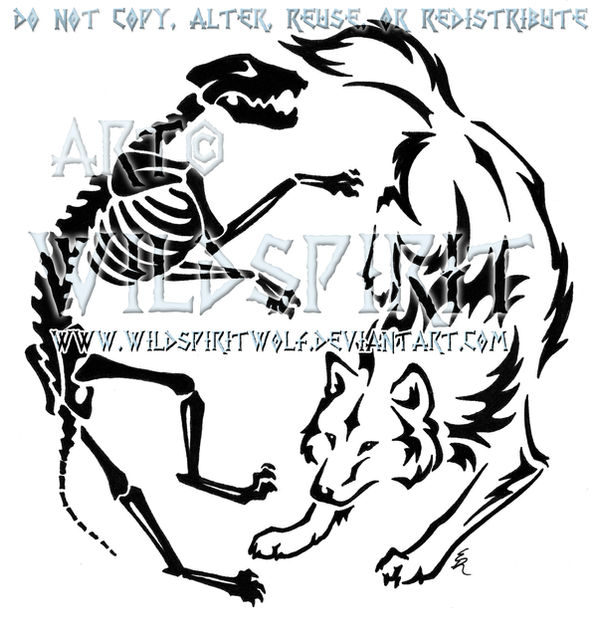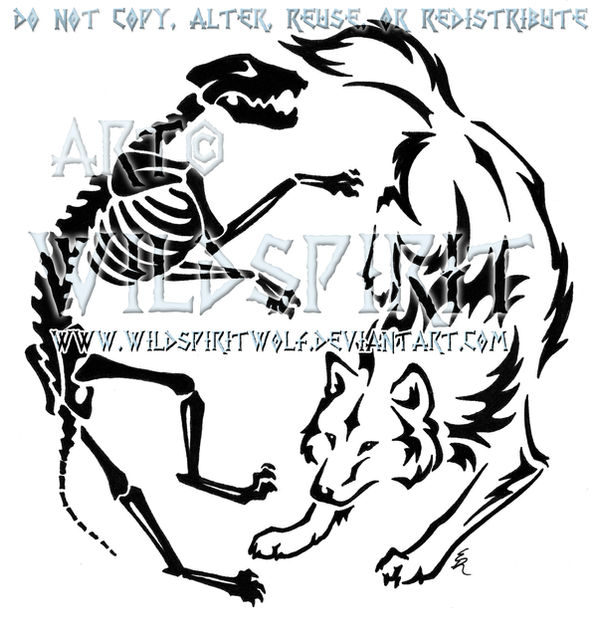 This is

's completed commission of a two wolves, one living and the other skeletal, in a yin yang design.
If skeletons and this kind of thing interest you, you might want to check out

, a gallery of bones and other natural history items.

I do apologize for the obnoxious watermarks but they have been put in place to help cut down on the prolific theft of my artwork as well as to protect the commissioned art that was designed for my clients' use. It is an intensely frustrating thing seeing a design you worked so hard to create being reposted or even sold elsewhere without your knowledge or consent and that does not even begin to cover how my clients feel about it. And that is why the watermarks exist and are going to remain. Any snarky comments regarding them will be marked as spam.

Please do not copy, trace, alter, or redistribute this anywhere in any way, shape, or form!

This design was created specifically for the commissioner's use only. If you would like a design custom created for you, drop me a note or see my FAQ journal entry here: [link] if you need more info.
Lineart: Micron Pen Size 03