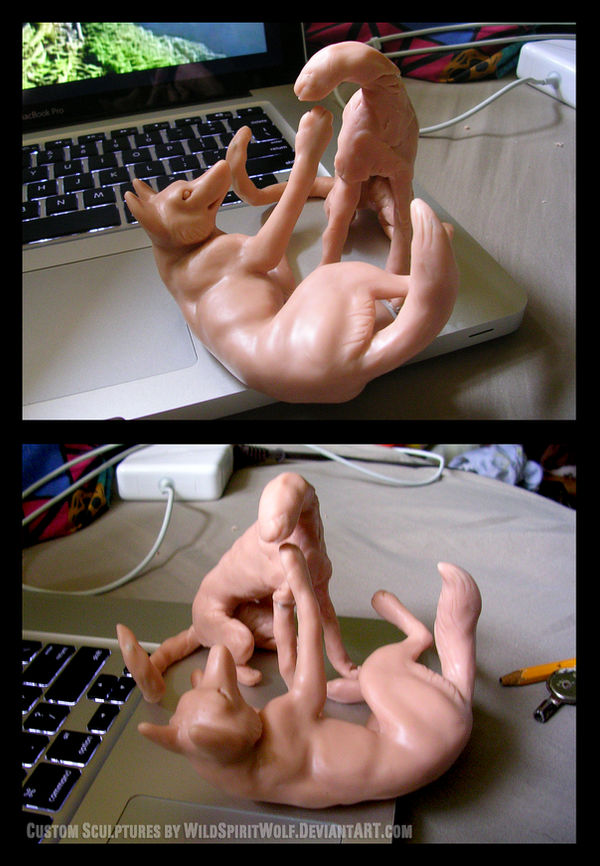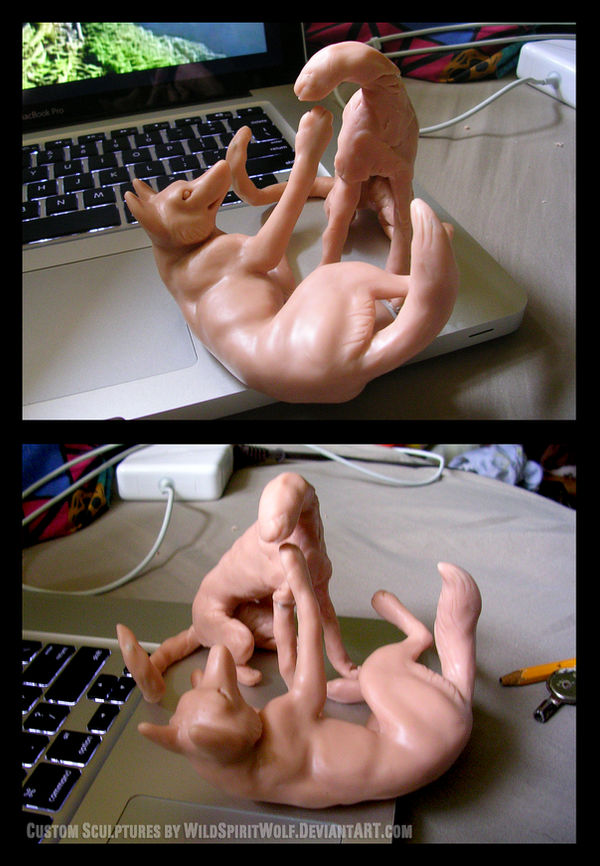 Watch
For all those who enjoy my WIP pics, you're in luck; here's another. For those who prefer seeing my finished works, give me a few more days.

This is the wolf and tiger that will be inhabiting this base that I previously showed everyone:
I finished sculpting the wolf today and most of the tiger (which happened after these photos were taken), but my thumb got sore to the point where it was affecting my work so I put it aside and put in some work on a B&W tribal picture instead.
So for everyone who has asked me how I get my sculptures so smooth, I do this by smoothing out the clay with my fingers, but, as I realized today, it is actually the outside of my right thumb that does most of this. And that turns to be too much rubbing for my poor thumb when I try to sculpt more than one animal in a single day.
More pics later. Hopefully the next ones will be the completed topper. And yes, all my sculptures start out looking like the tiger, all lumpy and deformed. The wolf started off just as silly looking as the tiger. It's amazing what a change they go through as I work them. I love watching the transformation take shape.

And the finished topper:
Clay: Super Sculpey
Size: Wolf about 5 inches long
I'm currently OPEN for sculpture commissions so if you'd like to see your character or pet sculpted or would like a custom topper for your wedding cake, please check out my commission info here: [link]