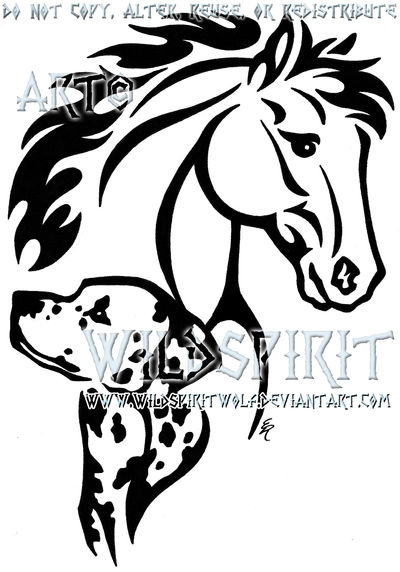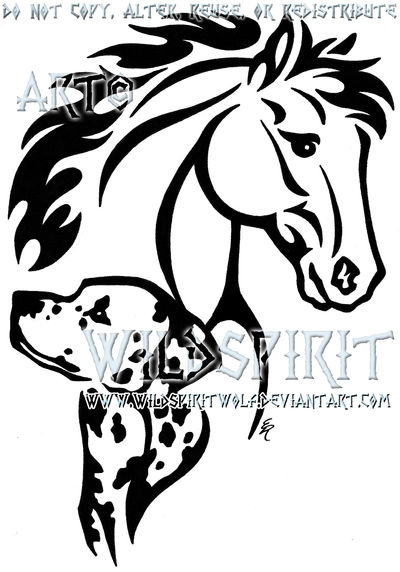 Watch
This is

's completed tattoo of a horse and a Dalmatian dog.
The commissioner's tattooed design can be seen here:
[link]
Please do not copy, trace, alter, or redistribute this anywhere in any way, shape, or form!

This design was created specifically for the commissioner's use only. If you would like a design custom created for you, drop me a note or see my FAQ journal entry here: [link] if you need more info.
Lineart: Faber-Castell Pen Size S
Fill Color: Copic Marker