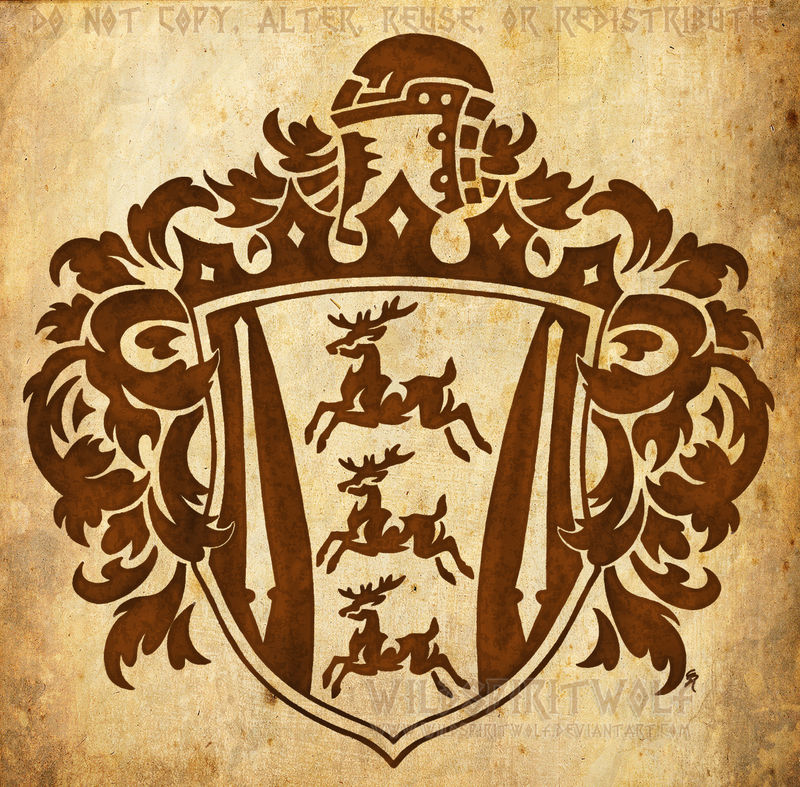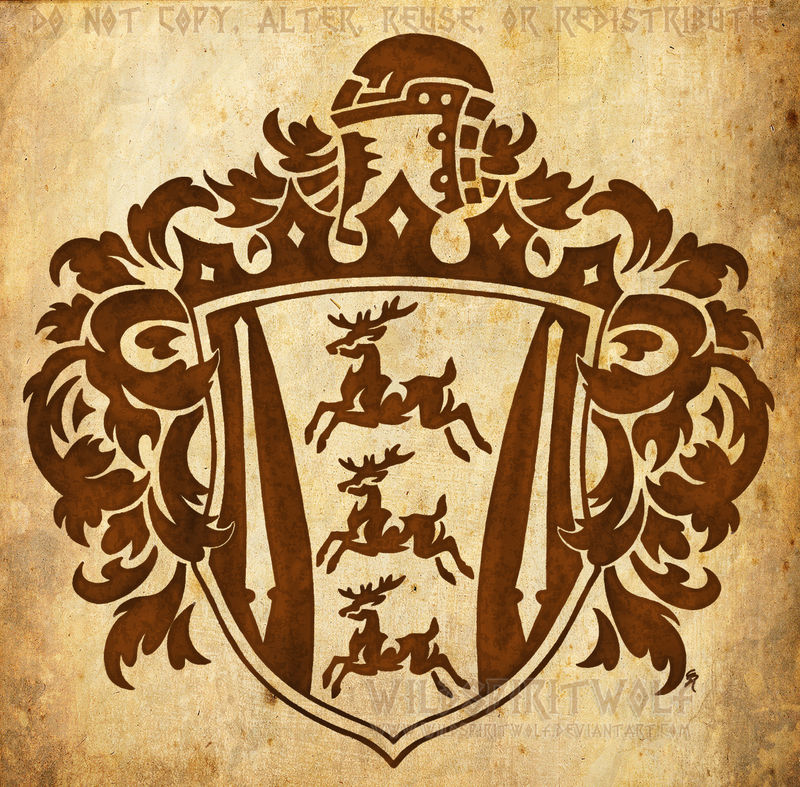 Watch
This is

's completed commission one of two, this one of a full sized redux of his family crest. The actual design is a normal B&W like the rest of my designs but last night I was bored and feeling adventurous so opened this up in Photoshop and went to town.
I'm immensely fond of this antiqued version so that's what is getting uploaded to DevART.

Please do not copy, trace, alter, or redistribute this anywhere in any way, shape, or form!

This design was created specifically for the commissioner's use only. If you would like a design custom created for you, drop me a note or see my FAQ journal entry here: [link] if you need more info.
Lineart: Micron Pen Size 03
Fill Color: Copic Marker
Background: Free PS BG
Texture & Watermarks: Photoshop CS4