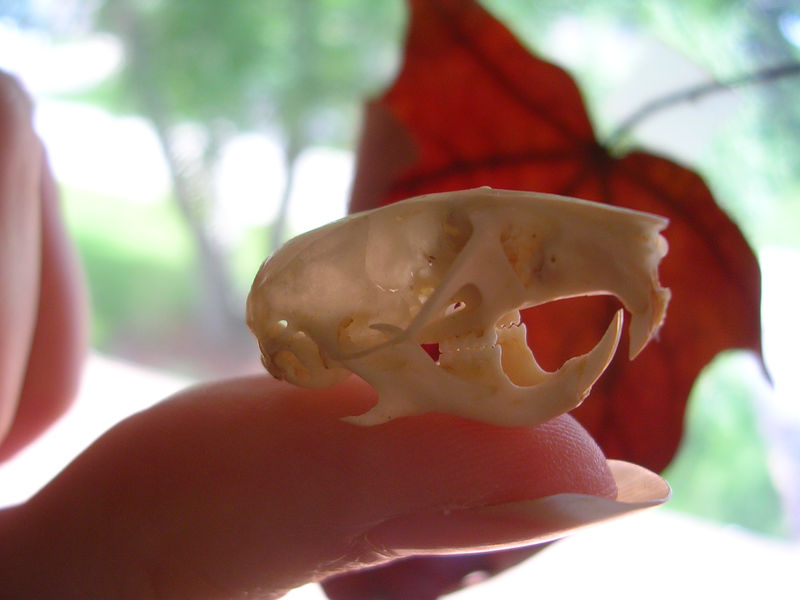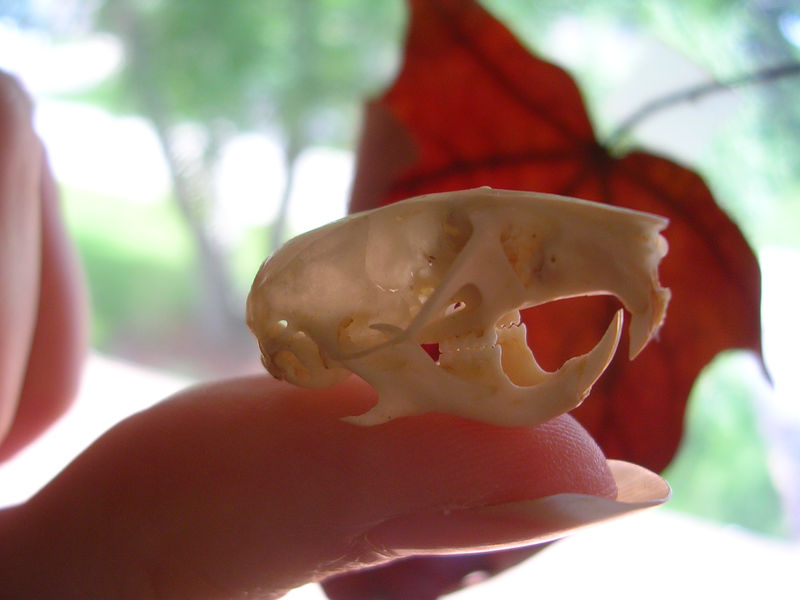 Watch
The smallest skull in my collection, a dwarf hamster perched on my thumb.
This skull was harvested from the body of an animal that was already dead. I did not kill any of this animal.
Feel free to use as reference or stock, just please credit me and link back to my picture. Also, if you could please comment with a link to your finished piece, that would be much appreciated.

Please visit me on my Taxidermy/Nature account here: