So I've decided to "officially" put up my commission info here, for anyone who might be interested. I'm currently accepting commission in various mediums. Price vary depending on size and detail/complexity of subject.
(All dimensions are listed in inches.)
Please feel free to send me a note if you have any questions or comments!

---
Acrylic Paintings:
Pencil Drawings: (Medium Detail)
5x7: $30
8x10: $40
9x12: $50
+Background or complex detail: +25% of price
(For illustrations & character concepts (semi-realism) please send me a note to discuss the details. Prices vary depending on subject.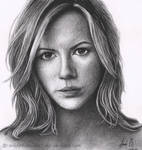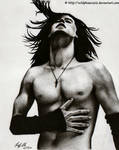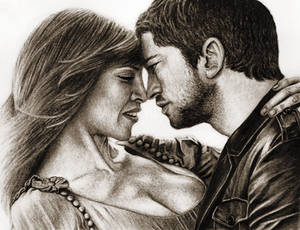 Charcoal/Pencil Portraits: (High Detail)
Portrait:
$100

Half Body
:
$125

Full Body:
$150

+Additional Person:
+50% of price
All high-detail realism portraits are typically drawn on 11x14 paper. However, exact dimensions may vary depending on subject. Feel free to send me a note if you're interested in a specific size.


Hand-Knit Accessories
Visit my Etsy Shop for available items & more info!


---
Payment:
I accept
Paypal
and credit cards (via Etsy Card Swipe). You can also set up a
custom order
with me through
Etsy.
I will only accept points

for commissions under $50.
In most cases, a deposit of 50% the agreed/estimated price is required before I begin working. I will send you progress updates & images of your piece as I work. Full payment must be received before the finished artwork is sent to you.
Shipping:
I ship through USPS (both domestic and international) from the US. Shipping cost is extra (not included in the base prices listed above) and will depend on your location and the size of the parcel.
Copyright:
I retain copyright for all artwork that I produce but you have full permission to post, share, and alter the image for your own
personal use
(i.e. avatars, signature, blog/website, background, etc.)
If you wish to publish or reproduce the image for commercial use (i.e. business logo/letterhead, book illustration/cover or printing on merchandise to sell,) that will require an Exclusive Copyright License agreement. Additional fees will apply and will depend on the nature of intended use.