Description
Yasha Nydoorin is a fallen aasimar barbarian. She is played by Ashley Johnson in Campaign 2 of Critical Role.
4th (so far) in my series of Mighty Nein Paintings.. I'm having so much fun with these!!

Who should I paint next?
Materials:
Watercolor and Gouache paint on watercolor paper. 8x10in.
Prints
, stickers, tshirts, pillows, mugs, totes and more available at
Redbubble
Video
of painting process on
Youtube
.
Art
©
Wildphoenix22
Character
© Critical Role & Ashley Johnson
_____________________________________________________________

My Website -->
www.WildPhoenixDesign.com

Facebook -->
www.facebook.com/LindseyColeAR…

Instagram -->
www.instagram.com/wildphoenix2…

Etsy -->
www.etsy.com/shop/WildPhoenixC…

Society6 -->
www.society6.com/wildphoenix22

Redbubble -->
www.redbubble.com/people/wildp…
Similar Work: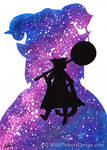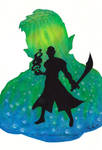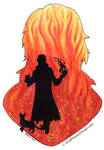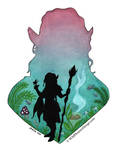 Image details
Image size
4546x4775px 10.01 MB
Date Taken
Aug 22, 2020, 3:41:00 PM