"It's dangerous to go alone! Take this!" -
The Legend of Zelda
A fun little watercolor painting that I did with Valentine's Day in mind!

Materials:
Micron liner & Acrylic Ink on Watercolor Paper. Wording added with Photoshop CS4. (Font:"Triforce")
This design is available on stationary cards, cellphone cases, tshirts, framed prints and more.. on
Society6!
and
Redbubble
Link/LoZ
© Nintendo
Art
©
Wildphoenix22

Update 1/4/2020:
Altered text slightly. Now available on MORE print/merch products.
------------------------------

Facebook
-->
www.facebook.com/LindseyColeAR…

Instagram
-->
www.instagram.com/wildphoenix2…

Etsy
-->
www.etsy.com/shop/WildPhoenixC…

Society6
-->
www.society6.com/wildphoenix22
(Prints available!)

Redbubble
-->
www.redbubble.com/people/wildp…
(Prints available!)
-----------------------------
More Zelda Fanart: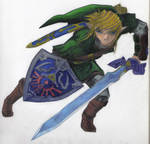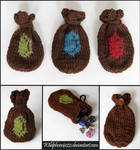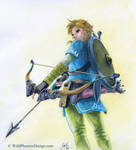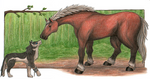 Image details
Image size
1472x2208px 3.84 MB