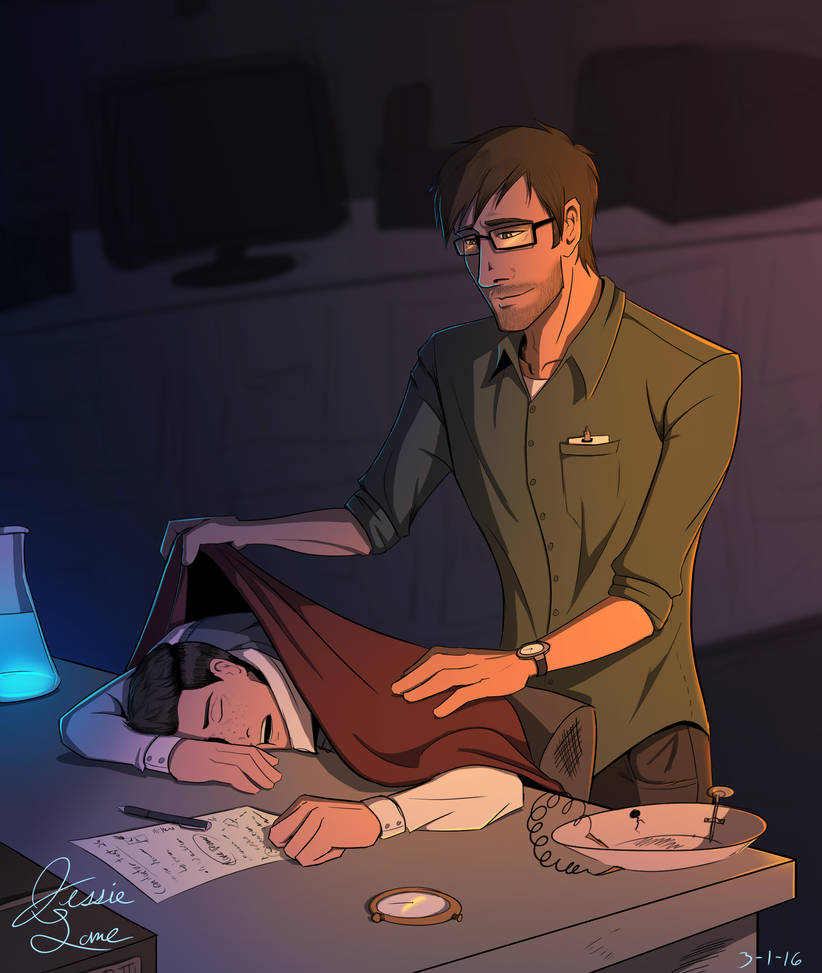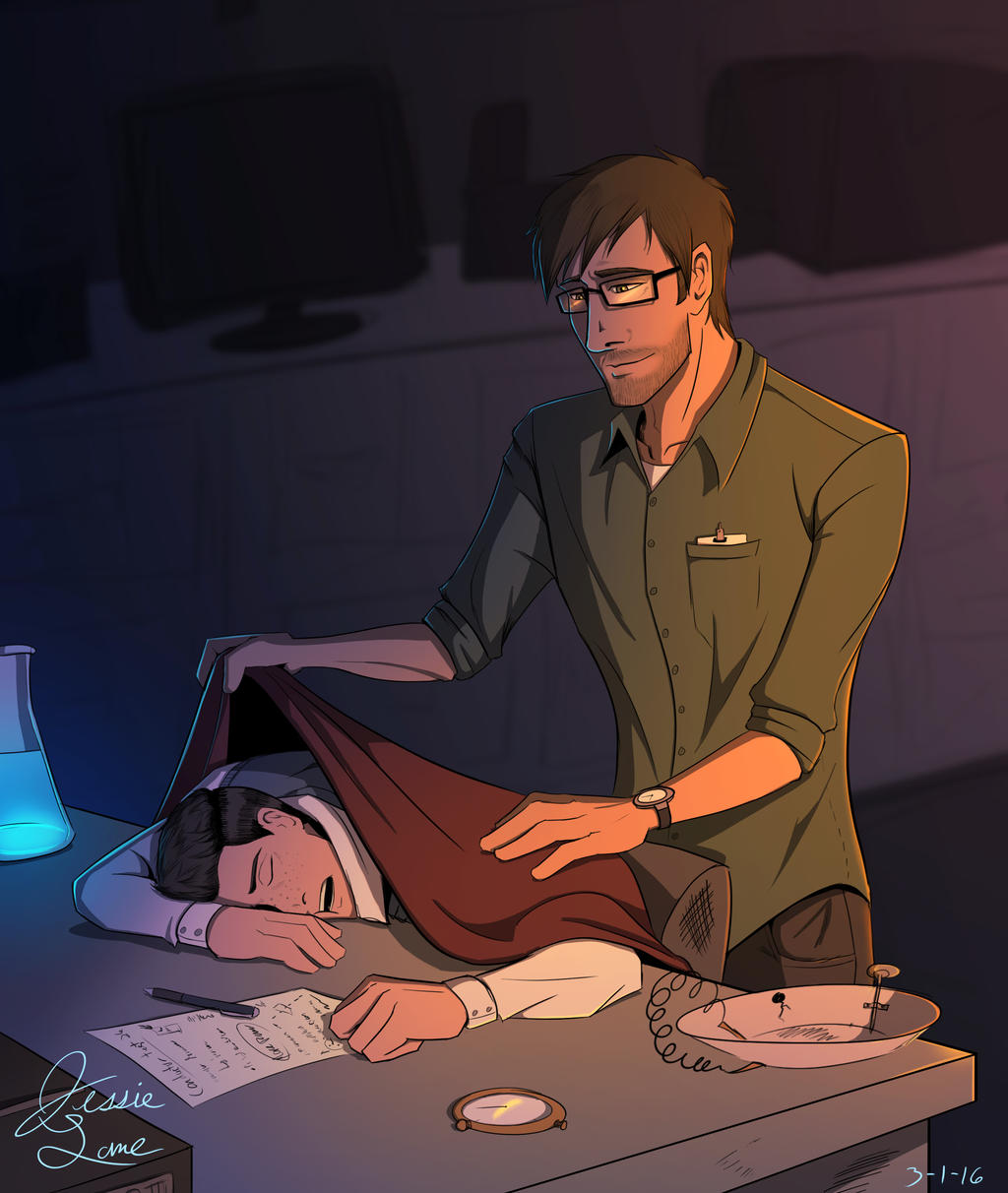 Watch
Dr. Keller and Thomas from
Teslaverian
's comic
Defenestration
.
Teslaverian said that Keller was a work-a-colic but I imagine that Thomas has a hard time keeping up. Poor lil' guy.
So I know I said I was just going to draw Dr. Keller, but Thomas decided to pop in there and I didn't have the heart to tell him no. These characters are so adorable I just couldn't help but fall in love with them. XD
If you are not reading this comic then you should be. It has absolutely beautiful art and I am already completely immersed in the story and can't wait to see where it goes. : D
(Also Tessy is amazing at web design and y'all should totally commission her if you need help with comic stuff.)
Thanks again!